Lawyers Sue Company for Buying Their Names as Keywords in Adwords: Is That Really Trademark Infringement?
On March 23, 2017, two competing personal injury lawyers Scott W. Schiff and Kevin F. Kurgis joined forces to sue a marketing company that was buying their names as keywords in Adwords. The complaint (Schiff et al v. Exclusive Legal Marketing, Inc. et al) was filed in U.S. District Court of Southern Ohio claiming that Exclusive Legal Marketing, Inc. infringed upon the plaintiffs' respective trademarks by buying keywords from Adwords that included the law firms' trademarked names and the attorneys' given names.
The practice of buying competitor's branded keywords is not all that uncommon. Once a discouraged practice, Google's official policy is now to simply turn a blind eye. In fact, Google's Advertising Policies addresses the use of trademarks as keywords by merely stating "Google won't investigate or restrict the selection of trademarks as keywords, even if we receive a trademark complaint."
That same policy does not extend to using trademarks within the actual Adwords ad. In that case, Google will investigate if the trademark owner complains.
Google has been a target for trademark holders in recent years but more often litigation takes place between a trademark holder and advertiser. Santa Clara University School of Law Professor and active Forbes Contributor, Eric Goldman compiled a list of Adwords keyword lawsuits and their outcomes a few years ago which included:
In favor of the plaintiff (injunction, summary judgement, or trial):
CJ Products v. Snuggly Plushez (2011)
Storus v. Aroa (2008)
Binder v. Disability Group (2011)
In favor of the defendant (summary judgement or trial):
In general, the courts tend to rule on the side of the advertiser.
Another often overlooked piece of trademark infringement is proving that the trademark itself has value. Simply having a registration does not mean that a trademark holder has brand awareness. When Psychologist Carla Ison took on Google and Yahoo, Yahoo's experts proved that "the net level of awareness of Ison was less than zero percent, as the rate of awareness of her name did not exceed the false positive rate." This helped effectively end the case in favor of the search giants.
The practice of buying keywords has been heavily debated by State Bar Associations that govern attorney advertising. On April 27, 2012, North Carolina's Bar released an opinion that prohibits the practice. In 2013, Florida was positioned to do the same but ultimately the effort failed to pass. In July of 2016, Texas (which has notoriously restrictive attorney advertising guidelines) went so far as to endorse the practice.
Right of Publicity
What makes Scott W. Schiff et al v. Exclusive Legal Marketing, Inc. somewhat unique from other similar lawsuits is that Schiff and Kurgis are making a "right of publicity" claim.
To understand the difference between trademark infringement and right of publicity, we talked to intellectual property attorney, Marc P. Misthal of the New York based firm, Gottlieb, Rackman & Reisman, P.C.
"Trademarks are source identifiers," said Misthal. "They identify the source of a particular product or service. A claim of trademark infringement is an accusation that consumers have been, or are likely to be, confused about the source of a product or service because the source identifier used in connection with the product or service is similar to the source identifier used by someone else.
The right of publicity does not deal with confusion. Instead, it protects a person's economic interest in their name and identity-it generally prevents the use of a person's name and identity without compensation (subject, of course, to First Amendment limitations). The scope of the right of publicity varies from state to state, since it is governed by state law."
In their complaint, the plaintiffs reference "O.R.C. § 2741," "RIGHT OF PUBLICITY IN INDIVIDUAL'S PERSONA" Under 2741.02 the law states that "a person shall not use any aspect of an individual's persona for a commercial purpose" which can even extend to a "period of sixty years after the date of the individual's death".
Schiff's complaint provides an example wherein he searched on Google for his given name, "Scott Schiff", and was served an ad for personalinjurycare.net titled "Schiff & Associates -- Right Lawyer for You?".
Steven Thrasher is a patent and trademark attorney with Thrasher Associates in Texas. Thrasher points out that a person using their own name to identify their business is not enough to create a trademark right. "There are no trademark rights granted to a person's name standing alone," says Thrasher. "It can gain rights through significant use and advertising, and in narrow 'classes' of services (for example, here, both are lawyers). However, rights in a person's name are narrowly construed rights. The plaintiff may have some rights in common law, but for him to claim rights in Federal Trademark Law he'll have to show fame in Court. That is a really high bar to jump, and often requires millions -- if not tens of millions -- in advertising."
Thrasher adds, "The ultimate question here could be roughly framed as 'Does the average consumer hear the name of attorney Schiff and associate the name with 'that' attorney (the Plaintiff)?'"
Merely buying someone's name as a keyword in Google Adwords is different than inserting a brand or name in the ad language itself. It is when the name is side by side with the unaffiliated brand (the competitor) that the advertiser could risk confusing the consumer.
However, Misthal takes a more conservative stance on this issue saying "One person cannot use another's reputation or name to build up their business. Here, internet users might very well be confused into thinking that Schiff and Kurgis are associated with the website to which the defendant is directing users."
Schiff and Kurgis are not the first personal injury attorneys to claim a Right of Publicity. In Habush v. Cannon & Dunphy, the plaintiff Habush, Habush & Rottier made the same claim against defendant, Cannon & Dunphy. The appeals court ruled in favor of Cannon & Dunphy ruling that simply buying a name as a keyword did not equate to "use" of the name.
Goldman covered that case on Forbes in 2013. He says, "The right of publicity claim has already been rejected by another court, and I'm skeptical it will succeed here. An over expansive interpretation of the right of publicity would reduce competition between lawyers."
Infringement or Comparative Advertising?
Using a competitors trademark within an advertisement is generally allowed for comparative purposes not only in the United States but abroad. Dr. Robert Harrison is a trademark attorney in Germany with the international law firm, 24IP Law Group. "The top court in Europe has decided that Google does not infringe a trademark by providing the opportunities to select [keywords in] AdWords including a competitor's trademark," said Dr. Harrison. This does not apply to advertisers that marketing counterfeit goods. In the event that infringement is claimed, Dr. Harrison says the advertiser "could argue that the registered trademark is being used for comparative advertising."
In the United States, the similar rules apply. Companies have been parading their competitors across television commercials for decades. For example, Sprint not only poached the Verizon Wireless spokesman, they mention Verizon in their commercials. Just recently, they mimicked Verizon's "mic drop" commercial to declare that the "Verizon way" meant "much more expensive". Is this not essentially what Personalinjurycare.net was doing?
According to Misthal, "It's not the same thing. Those are examples of comparative advertising, which is allowed. Using someone else's name to promote your own brand is generally not permitted. In the Rescucom Corp. v. Google case, the Second Circuit found that the sale of trademarks as keywords or Adwords was trademark use, and therefore was actionable as trademark infringement (although proving a claim of infringement would require a showing of a likelihood of confusion)."
Confusion
Trademark infringement ultimately comes down to confusion. On March 8, 2011, the Ninth Circuit Court decided in favor of the defendant in Network Automation, Inc. v. Advanced Systems Concepts, Inc. The court's opinion suggests that simply using a competitors' keywords does not constitute trademark infringement. Ultimately the decision came down to the defendant's intent. Since the defendant was a competitor presenting an alternative to the consumer, it was not their intent to make consumers believe they were buying from their competitor.
While Ohio is not under the Ninth Circuit, the defense may try to make a comparative advertising argument against the trademark infringement claim. The defense against Ohio's right of publicity law for the lawyers' personal names (or personas) may be more complicated.
A Different Approach
While Schiff and Kurgis are turning to the courts to keep their names off of Adwords ads, other attorneys have stopped competitors from using their trademark by simply talking to them. Philadelphia personal injury law firm, Silvers, Langsam & Weitzman, P.C. (better known as MyPhillyLawyer) has been advertising on buses, billboards and television in the Greater Philadelphia Area for many years. The name MyPhillyLawyer generates hundreds of unique searches each month making it a prime target for competing firms.
Attorney Dean Weitzman has noticed local firms using "MyPhillyLawyer" in their Google ads. When talking about how he has dealt with a couple recent incidents, Weitzman said, "I identified the managing partner and called them to explain my position and followed up with a letter. I explained that I thought they were violating my registered mark and other intellectual property rights by using my brand's name in the ad's header." Along with explaining his position, he assured the advertising firms "If they did not immediately cease and desist then I would file a civil action without further warnings."
Weitzman says he usually gets similar responses with "Perfuse apologies and claims that their internet marketing firms handle the Adwords campaign and that they had no knowledge of the matter." To date, the attorneys Weitzman has spoken to have agreed to take his name off of their ads.
Weitzman has not talked to his competitors about buying his name as a keyword, only using his brand in their ads. He believes other firms advertising with MyPhillyLawyer in their ad header could harm his firm. "My fear is that client's will receive subpar services from these types of lawyers and actually believe they are dealing with me and the firm that I have created. Even one dissatisfied client who bad mouths my firm when we didn't even provide the services can have a very negative impact on our online presence," said Weitzman.
Updated April 7, 2017 to include information on a similar case from 2013, Habush v. Cannon & Dunphy.
Scott W. Schiff, Kevin Kurgis, and Exclusive Legal Marketing Inc., were contacted but did not return our request for comments.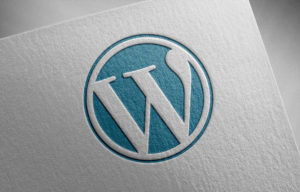 Are you looking to maximize your law firm's website's potential? You're in the right place. WordPress offers a wealth of plugins that can improve your website's functionality, from search engine optimization to online event scheduling. Here are five must-have plugins for law firms: Gravity Forms – Communication is key when it comes to your law…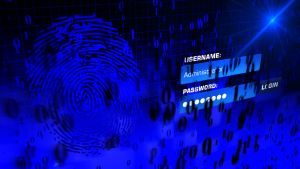 Over one million WordPress websites have been infected by a malware campaign called Balada Injector since 2017, according to cybersecurity firm GoDaddy's Sucuri. The attackers behind the campaign use all known and recently discovered vulnerabilities in WordPress themes and plugins to breach sites. They typically play out their attacks in waves once every few weeks,…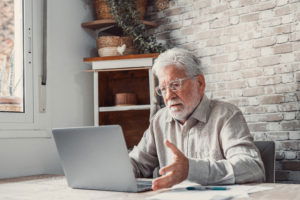 As a law firm marketing director, you understand the importance of SEO in driving traffic to your website and generating leads for your firm. However, convincing the partners of your law firm to invest in SEO can be a daunting task, particularly if they do not understand its benefits. Here are some tips on how…