The Content Issue – July / August 2016
[s2Member-Login title="Login or Signup Free to Read the Latest BLF Magazine" /]
[s2If current_user_can(access_s2member_level0)][wppdf id='2981'][/s2If]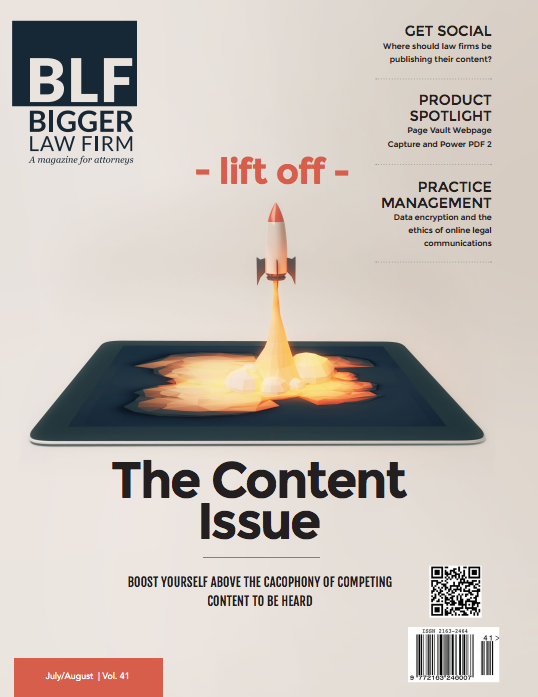 The Content Issue
Lift Off: How to get your content to stand above the rest
Content marketing has been a hot topic for years. So much so that some marketers now argue we are approaching peak content. With all the content noise out there, how can you compete? Should you even try?
Links: Know When to Let Go
The disavow tool tells Google to disregard a list of links you submit (therefore denouncing their endorsement). If your site's declining search rank is due to a questionable link portfolio or if you received a manual action, disavowing may improve your ranking.
Where should law firms be publishing their content?
Can firms reach more potential clients by publishing on social media platforms instead of on their own websites?
Plus...
Protect your brand assets with published guidelines.
Page Vault Webpage Capture and Power PDF 2
Spotlight on Y Combinator legal startups
The ethics of online client communications
Tips for content repurposing.