How To: Create an Online Media Room

The media page on a law firm's website is an excellent resource for reporters looking for information about the practice, but it is going to be read by more than just the press.
A media room or press room is traditionally the place where the most up-to-date information can be found about a company, so many people look at it for updated and official information about what is going on with a firm.
Journalists will go to the media room for current information. If reporters hear that a firm won a big case, settled a lawsuit or even won a decision within a trial, they will go to the media room of the website first to see if the firm put out an official statement about it. They might call the office for a quote, too, but their first resource and the one where they can get official information the quickest and easiest is a company's media room.
If a firm wants to announce that it hired a new partner, promoted a new managing partner, added on to the physical space or moved to a new office, the media room is a good place to get the word out that the company is growing, thriving and good at what it does. Local media outlets looking for news tidbits in the community will often look for expansions and promotions to help fill their editorial space.
The media room and the press releases a firm puts there can be the official word from the company about a variety of subjects. Any information that makes a firm look good can have a place in the media room. A firm can create press releases on a variety of topics such as charitable donations and work days when the whole office volunteers at the food bank.
A firm can post press releases about controversial matters like the managing partner's opinion about pending legislation or a court decision. These press releases can be about local, state or national issues. Sometimes, media outlets will look for a local voice to add to a national story. If a reporter sees commentary-based press releases in a firm's media room, then they might give that firm a call the next time they need a local voice about the impact of a state or national court decision or law being proposed.
And it is not just the press that will be learning about a firm in the website's media room. Many potential clients research websites looking for a firm that can represent them. A website media room can thus be an excellent advertising tool. Potential clients can learn about a firm's reputation and its philosophy in the media room.
The media room can be the perfect place to ask for email addresses to put reporters and clients on email distribution lists so a firm can make sure to include them in an exclusive email for upcoming news about the company. If a firm has a social media presence, then the media room can be another entry point for clients and members of the media to connect.
On many company websites, the media room is the only part that is being continuously updated. Most firms have a main page that gives potential clients or customers a general overview of the company. There is usually a page with quick biographies of the partners and many pages include an overview of practice areas. All of these pages within a website are important and all are mostly static.
The media room on a firm's website is the place that is current and new. The media room tells journalists that the firm is run by lawyers who have their pulse on the latest news and are capable of being a resource for news commentary. A thriving and active media room is the place where a law firm can truly set itself apart from its competition.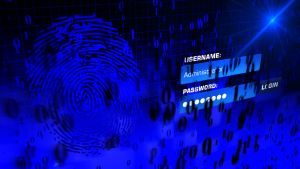 Over one million WordPress websites have been infected by a malware campaign called Balada Injector since 2017, according to cybersecurity firm GoDaddy's Sucuri. The attackers behind the campaign use all known and recently discovered vulnerabilities in WordPress themes and plugins to breach sites. They typically play out their attacks in waves once every few weeks,…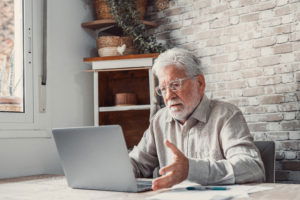 As a law firm marketing director, you understand the importance of SEO in driving traffic to your website and generating leads for your firm. However, convincing the partners of your law firm to invest in SEO can be a daunting task, particularly if they do not understand its benefits. Here are some tips on how…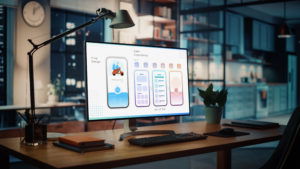 User experience, commonly referred to as UX, is an essential aspect of any marketing strategy, including law firm marketing. It encompasses everything that the user experiences while interacting with a product or service, including ease of use, accessibility, visual appeal, and overall satisfaction. The psychology behind user experience is a fascinating subject, and understanding it…