5 Tips for Creating a Successful and Creative Logo
Planning is a necessary component in the creation of any successful logo.
A logo is the face a firm presents to the world, and it needs to speak for the firm in a memorable way. While the decisions made about a logo should be unique to the firm, there are some universal elements of good logo design that can be drawn from.
Here are five tips to help your firm create a successful logo.
Use the right tools
Your logo must be adaptable. It will need to work in any application, from print to web, to maintain brand consistency. Your logo will need to look equally good on printed brochures, websites, online ads, embroidery, black and white newspaper ads, pens, videos and anything else that can be branded. Because of this, a logo must be scalable. Assembling pixel-based images in Photoshop or Word will make enlarging a logo as needed difficult.
Logos should be created with a vector-based software application so that they can be saved in any format at any size. This will allow the logo to adapt and scale up from business card sized to fit a conference room wall.
Pick colors thoughtfully
A color should be used only if it helps communicate your core message. Colors create a mood through association, and it is critical that a logo's colors convey the right emotion and tone. Keep your audience in mind when you pick colors. Will potential clients respond to calm, soothing colors, like blue, or fresh, modern colors like bright green? Think of the problems you are trying to solve for clients and what emotions are associated with those solutions. With this understanding, you can pick bold, subtle, strong or traditional colors as longs as they resonate with your clients and your message.
Be wary of fads
Design fads come and go. If you jump on a fad bandwagon too quickly, in a couple of years you may have a dated logo that is already in need of a redesign. Good logos may need a little freshening up every few decades, but they should not require a reboot every few years. Such inconsistency is confusing, and it makes it difficult for a firm to build a solid, memorable brand personality.
Some fads also may not be appropriate for the legal industry. Gradients, for example, which became very popular with tech startups, are not usable by more traditional industries. Gradients may not print or reproduce well. While tech companies may not need to worry about print, a law firm logo be effective big and small, in color and in black and white. Gradients don't perform well in these diverse situations. And, chances are in a few years they (or whichever fad is trending) will be out. If that trend is all you have to support your logo's design, it will be out, too.

No copying (tell your story)
You may learn from competitors, but taking from them is unacceptable. Your logo is your logo, and it should be unquestionably and uniquely yours.
You want to stand out, and you want the look and feel of your logo to resonate with your audience. You don't know what planning (if any) went into the creation of another firm's logo, but you do know that it was not exclusive to you. Besides, many firms already use the same types of imagery and the same system fonts, like Times, Arial, Trajan or Verdana. This should be avoided. Make your firm memorable to prospective clients by choosing a different design path.
Avoid templates
Online resources for "professionally designed" logo templates are crowding the marketplace with graphics ready made for any firm to place its name on and use. These templates can be detrimental in many ways. First, a logo is supposed to be a voice for a firm's brand story. It should evolve through a process of collaboration and planning to communicate the firm's culture and values. The messaging behind a logo should be custom, designed to appeal to clients and built with a firm's philosophy in mind. A pre-created logo designed by someone with no insight into a firm's brand strategy cannot accomplish this.
Logo template companies have to use generalities that represent types of professions for which they are designing. Crosses or hearts for health care, fish for a seafood restaurant or a plane for a travel company, for example. Buying into those generalities does nothing to distinguish a business from its competitors.
Another problem with templates is that anyone can use any of the designs. In many cases template-based logos are difficult to copyright and impossible to trademark. Buying the exclusive license to a template-based design can become expensive — in many cases costs will run higher than a custom design. Your firm is worth the investment to have a custom, successful logo built from the start.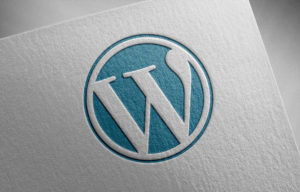 Are you looking to maximize your law firm's website's potential? You're in the right place. WordPress offers a wealth of plugins that can improve your website's functionality, from search engine optimization to online event scheduling. Here are five must-have plugins for law firms: Gravity Forms – Communication is key when it comes to your law…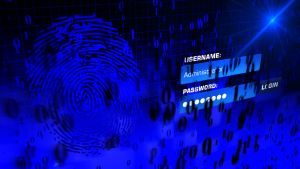 Over one million WordPress websites have been infected by a malware campaign called Balada Injector since 2017, according to cybersecurity firm GoDaddy's Sucuri. The attackers behind the campaign use all known and recently discovered vulnerabilities in WordPress themes and plugins to breach sites. They typically play out their attacks in waves once every few weeks,…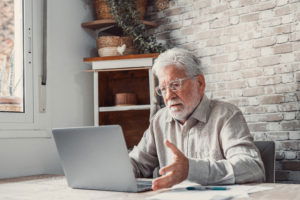 As a law firm marketing director, you understand the importance of SEO in driving traffic to your website and generating leads for your firm. However, convincing the partners of your law firm to invest in SEO can be a daunting task, particularly if they do not understand its benefits. Here are some tips on how…