Lights, Camera, Action: How Lawyers Can Create Compelling Videos
Video content can be a highly effective marketing tool for lawyers to educate potential clients about specific areas of law and showcase their expertise.
To create a successful video, lawyers should determine the goal, length, and equipment, while keeping the script simple, visually engaging, and ending with a clear call-to-action.
With the right tools and strategies, lawyers can create high-quality videos that capture viewers' attention and encourage them to take action.
One of the most effective ways to reach potential clients is through video content. According to HubSpot, 91% of businesses use video as a marketing tool, and for good reason: video content can increase website traffic, engagement, and conversions. In this article, we'll discuss how lawyers can create a video that explains an area of law and provide recommendations for length and equipment.
First, it's important to determine the goal of your video. Are you trying to educate potential clients about your practice area? Are you trying to share advice that might be helpful to the types of clients your firm works with? Start with a clear objective of what you want the audience to walk away with after watching your video.
What is the best length for a lawyer's video?
When it comes to length, the general rule of thumb is to keep your law firm's video short and to the point. According to Vidyard, the ideal length for a video is two minutes or less. This is because attention spans are short, and viewers are more likely to watch a shorter video all the way through. If you have a lot of information to cover, consider breaking it up into multiple videos, each focusing on a specific topic.
What video equipment is needed?
When it comes to equipment, you don't need to invest in expensive gear to create a quality video. A smartphone camera can work just fine, as long as you have good lighting and audio. Make sure you're filming in a quiet space with good lighting, either natural or artificial, so that your face is well-lit and your surroundings aren't distracting.
Once you've determined your goal, length, and equipment, it's time to start scripting your video. Here are some tips to keep in mind:
How to script your law firm's video
Start with a hook: Grab your viewer's attention with a compelling opening that explains what your video is about and why it's relevant to them.
Keep it simple: Use clear, concise language and avoid legal jargon that might confuse viewers who aren't familiar with the law.
Use visuals: If you're explaining a complicated concept, use visuals to help illustrate your point. This could be a diagram, chart, or animation.
End with a call-to-action: What do you want your viewer to do after watching your video? End with a call-to-action that encourages them to contact you for more information or to schedule a consultation.
Once you've scripted your video, it's time to film and edit. There are a variety of free or low-cost video editing software options available, such as iMovie or Adobe Premiere Rush, that can help you create a polished final product.
Tips for editing your law firm's video
Cut out any unnecessary content: Keep your video focused and to the point.
Add captions: Many viewers watch videos without sound, so adding captions can help ensure your message gets across.
Add branding: Make sure your video includes your law firm's logo and contact information, so viewers know how to get in touch with you.
Add music: Music can help set the tone of your video and keep viewers engaged. Make sure your music is licensed by buying from a stock music library.
Video content is an effective way for lawyers to help potential clients. By following these recommendations for length and equipment, as well as keeping your script simple and visually engaging, you can create a high-quality video that showcases your expertise and helps potential clients understand your area of law.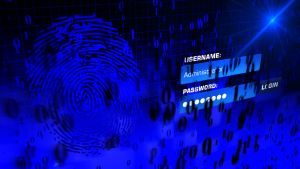 Over one million WordPress websites have been infected by a malware campaign called Balada Injector since 2017, according to cybersecurity firm GoDaddy's Sucuri. The attackers behind the campaign use all known and recently discovered vulnerabilities in WordPress themes and plugins to breach sites. They typically play out their attacks in waves once every few weeks,…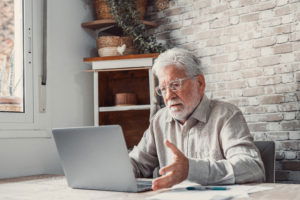 As a law firm marketing director, you understand the importance of SEO in driving traffic to your website and generating leads for your firm. However, convincing the partners of your law firm to invest in SEO can be a daunting task, particularly if they do not understand its benefits. Here are some tips on how…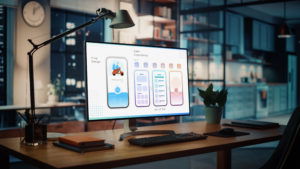 User experience, commonly referred to as UX, is an essential aspect of any marketing strategy, including law firm marketing. It encompasses everything that the user experiences while interacting with a product or service, including ease of use, accessibility, visual appeal, and overall satisfaction. The psychology behind user experience is a fascinating subject, and understanding it…