Supercharge Your Law Firm's Website: 5 Must-Have WordPress Plugins!
BY Bigger Law Firm Magazine
The plugins discussed include Gravity Forms, RankMath SEO, The Events Calendar, Wordfence Security, and Smush.
These plugins will help enhance functionality, improve user experience, manage cybersecurity, schedule events, and improve website performance.
Are you looking to maximize your law firm's website's potential? You're in the right place. WordPress offers a wealth of plugins that can improve your website's functionality, from search engine optimization to online event scheduling. Here are five must-have plugins for law firms:
Gravity Forms – Communication is key when it comes to your law firm's website. Gravity Forms makes it easy for clients to get in touch with you, whether it's by filling out a contact form or requesting a consultation. This plugin helps you manage those inquiries seamlessly without the need for any coding skills.
Cost: $59-$259/year
Website: https://www.gravityforms.com/
---
RankMath SEO – Like Yoast SEO, RankMath SEO helps optimize your website for search engines. It takes things a step further with advanced features such as 404 error monitoring and keyword ranking. With RankMath SEO, you can easily keep track of your website's SEO performance and make any necessary adjustments.
Cost: Free - $200/year
Website: https://rankmath.com/
---
Wordfence Security – Cybersecurity is top-of-mind for any law firm these days. Wordfence Security is the ultimate WordPress security plugin that provides 24/7 monitoring against malware breaches, hacks, and brute force attacks. This plugin gives you peace of mind and safeguards your clients' sensitive data and your website's reputation.
Cost: Free - $120/year
Website: https://www.wordfence.com/
---
The Events Calendar – Many law firms organize events, from client seminars to industry-specific meetings. The Events Calendar plugin allows you to schedule upcoming events and displays them in an easy-to-use calendar format on your website. You can even sell tickets or accept RSVPs right from your website.
Cost: Free - $199/year
Website: https://theeventscalendar.com/
---
Smush – Your website's loading speed can impact your user experience. Smush optimizes your website's images to reduce their size without compromising their quality. This plugin speeds up your website and effortlessly improves your website's overall performance.
Cost: Free - $7.50/month
Website: https://wpmudev.com/project/wp-smush-pro/

---
By integrating these five plugins into your website's toolbox, you can provide your clients with a seamless user experience while covering your website from potential cyber threats, improve your organization's branding with a streamlined and professional events and booking experience. Take the leap and use these plugins to catapult your law firm's site to the next level!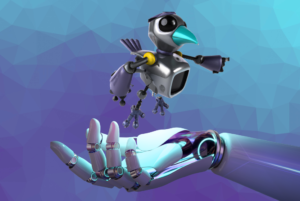 OpenAI's ChatGPT bot has been generating a lot of buzz. But can it generate unique content, over, and over, and over again? To find out, we created a fictional character named Larry, the Hairy Canary and asked ChatGPT to write a poem… and then another poem. And then another. Over the course of our tests…
One of the profound ways social media have shaped all our lives is by making networking and connecting conveniently.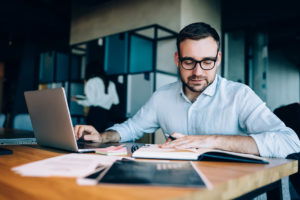 Content is an essential part of a successful law firm marketing strategy, and it is important that attorneys respect the necessary time investment.