A Lawyer's Guide to Conversion Rate Optimization
Conversion rate optimization, or CRO, is a process by which you enhance your visitors' website experience to convert more leads.
CRO is an extensive practice that consists of a variety of skills, including copywriting, design and analytics.
Your ability to compose persuasive copy has a significant effect on conversion rates. Layout also has such an impact.
In pursuit of best practices
There are no best practices guaranteed to achieve the desired results for your firm. However, you can perform tests of page variants and conduct an analysis of their results.
Instead of chasing modifications that have helped others, it may be more effective to look at the ways users interact with your site. For instance, it is often recommended to a color like green for a call to action, or CTA. Green is naturally related to the word, "go." However, this practice does not always produce the expected outcome. One study revealed that a change from green to red buttons caused a rise in conversion rates by 21 percent.
Conversion rate optimization is a practice in which your objective is to devise a good user experience and increase revenue. Your aim is to understand your customers and the specific strategies necessary to help them. In order to accomplish this goal, you will have to perform some independent research to learn what your users would actually like. You will also need to complete an audit to discover at which point users leave your website.
Not all best practices are ideal for everyone
Because it takes four weeks to run an average A/B test, it would be futile to attempt every potential idea. Many studies, for example, indicate that video is superior to fixed images or text in promoting conversions. On the basis of these studies, Brookdale Living, a community living service for seniors, performed tests on two versions of its home page, with and without video. According to best practices, you would expect the video page to outperform the other. However, the results revealed that the page with the static image was more compelling and increased revenue by over $100,000.
Another example that yielded a result that defied predictions is a landing page that drew attention to its free trial. The word "free" is connected to higher click-throughs and sign-ups, particularly when given as a trial. Yet, WedBuddy, a SaaS vehicle that assists couples with wedding websites, discovered that focusing on the "free" aspect of the service led to a decrease in conversions. People who signed up for the service were more difficult to convert into paying customers. To offset this response, WedBuddy modified its landing page copy to concentrate on value.
WedBuddy also reduced the number of testimonials and benefits, creating a page more concise and with less proof than the first variant. The effect of the change was a 139 percent rise in clicks and a 73 percent hike in free trial sign-ups. The lesson to be learned here is to refrain from duplicating best practices. Test them and use them only if they are helpful to you.
Minor changes, substantial rewards
While you may be motivated to find one change that can yield huge returns, be mindful that some studies can be deceptive, and may not provide all of the information. They may not reveal the length of time during which a test was performed, whether the traffic was the same for the duration of the testing period, or what, if any, other changes were implemented on the site.
If your objective is to double your conversion rate, concentrate on testing all aspects of your site that may hinder user experience and conversion. Take chances by redesigning pages, updating copy and improving images.
Attorneys can create more leads for their websites by split testing elements of their sites. By studying visitors' actions, you can identify and remove obstacles to conversion. To start, ask yourself whether or not your users' fundamental needs are met. Try to develop an understanding of your users' psychology and what is keeping them from purchasing your services. Using the "think aloud protocol" as part of a basic usability test may disclose several barriers to an optimal user experience.
The Hierarchy of buyer needs
Only when needs at the base of the pyramid are met can potential purchasers can move up to attend to the next need. The most basic need is at the bottom of the list and the most advanced at the top.
Persuasive: Can the site to convince people to submit their contact information or buy a service
Intuitive: Can users understand navigation and content?
Usable: Can people use the site without instruction?
Accessible: Can all people, despite ability, use the site?
Functional: Can the site perform basic functions and operate on all devices?
The benefits of lengthy sales copy
A common misconception is that people no longer have the time or inclination to read copy. Common wisdom says this is because they have short attention spans or are very distracted. However, in actuality, people are reading more than ever before. In fact, a popular post by Neil Patel about online marketing is more than 30,000 words long, and yet, it has shares and backlinks that number in the hundreds. When Backlinko analyzed more than one million search results, it discovered that longer content usually outperforms shorter content because people attach more value to longer content.
When Moz tested a longer landing page, it saw a 52 percent rise in sales. Also, when Crazyegg used a homepage that was 20 times longer than its original page, its site conversion rate rose by 363 percent. Shorter landing pages are most effective when the lead is aware of what they are searching for, and your page offers the precise solution. Attorneys can benefit from a longer landing page by using that extra space to better educate potential clients about the services they provide.
The importance of page speed
The speed with which your website loads is vital to conversions. Attorneys whose websites load more quickly are likely to achieve an improved user experience, a greater number of conversions, increased engagement and better rankings. The optimal load time is less than one second.
Upon a review of data, Conversion XL determined that 57 percent of visitors will leave a page that takes at least three seconds to load and 47 percent expect a page to load in two seconds or less. The impact of load time on conversions was noted by Walmart when it made an investment in the speed and responsiveness of its website. The retail corporation experienced a 20 percent increase in conversions and a 98 percent rise in mobile orders.
Among the tools attorneys can use to analyze the speed of their websites are Pingdom, which tests the load time of the page, and finds obstacles; and Google PageSpeed insights, which scrutinizes the content of a web page, and then creates recommendations to expedite the load time of that page.
The advantages of singularity
While several landing pages contain multiple offers, the use of just one call to action may prove to be more effective. Fewer distractions and fewer choices lead to more conversions. For example, when Whirlpool moved from four different CTAs to just one, their campaign's click-through rate rose by 42 percent. And E-file's landing page for the search term "free online taxes" resulted in more conversions than Intuit's TurboTax landing page for the search term "file taxes for free." Intuit offers 15 different choices to click. E-file initially focuses on the search terms and then one objective: to start.
Attorneys can apply this strategy by identifying a principal website goal and not giving readers any options beyond that goal. Also, exercise caution when using social media buttons. Perform tests to determine whether conversions rise or decline with different numbers. These and other conversion rate optimization strategies can help you realize your objective of attracting more visitors and potentially converting them into clients.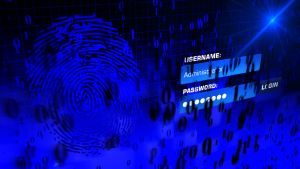 Over one million WordPress websites have been infected by a malware campaign called Balada Injector since 2017, according to cybersecurity firm GoDaddy's Sucuri. The attackers behind the campaign use all known and recently discovered vulnerabilities in WordPress themes and plugins to breach sites. They typically play out their attacks in waves once every few weeks,…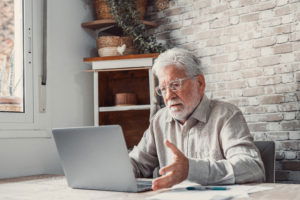 As a law firm marketing director, you understand the importance of SEO in driving traffic to your website and generating leads for your firm. However, convincing the partners of your law firm to invest in SEO can be a daunting task, particularly if they do not understand its benefits. Here are some tips on how…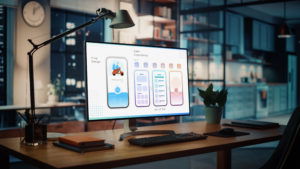 User experience, commonly referred to as UX, is an essential aspect of any marketing strategy, including law firm marketing. It encompasses everything that the user experiences while interacting with a product or service, including ease of use, accessibility, visual appeal, and overall satisfaction. The psychology behind user experience is a fascinating subject, and understanding it…