A New (Again) Standard for Joint-Employer Liability
Earlier this year, the National Labor Relations Board (NLRB) tossed out its previous ruling concerning joint-employer liability due to a Trump appointee's conflict of interest. The decision to vacate reinstates an Obama-era rule expanding corporate liability by allowing companies that offer franchises to be held accountable for a franchisee's violations of labor law.
The NLRB announced on February 26 that it has vacated its decision concerning an Iowa company, Hy-Brand Industrial Contractors Ltd. In December 2017, a majority Republican board used the Hy-Brand Industrial Contractors Ltd. case to override an Obama-era test that had made it easier for franchises, or affiliated businesses, to be labeled as joint employers. Under the Obama-era rule, it is easier to hold corporations accountable for the actions of their affiliated businesses.
The NLRB reversed its decision because William Emanuel, selected by President Trump to be on the NLRB in June 2017, should not have been involved in the decision making process because the case involved his former law firm.
Once the decision was overturned, the joint employer liability standard reverted to a rule stating that businesses franchising their brand may be held liable for workplace law violations occurring at independently owned businesses that rent the franchise name. Reverting to the Obama-era rule opens the door for workers and unions to assert more leverage to hold corporations responsible when their franchisees or contractors violate labor laws.
Conflict of interest
Before being appointed to the NLRB board Emanuel was a shareholder at Littler Mendelson, P.C. Prior to joining Littler Mendelson, he practiced management labor law at several other firms, including Morgan, Lewis & Bockius and Jones Day. His former clients included hospitals; trade associations; school districts; and logistics, transportation and manufacturing companies.
Emanuel is under investigation by the NLRB inspector general, David Berry, to determine whether or not he breached government conflict of interest rules for participating in a case that involved his former law firm. As a member of the board, Emanuel is subject to conflict of interest rules that ban members from participating in cases for two-years where a former client or employer is a party or represents one.
Berry outlined in a February 9 memo that when Emanuel participated in the Hy-Brand case, he may have been in violation of an executive order stating board members appointed by the President may not handle cases involving former clients or employers. Whether the possible violation would result in any corrective action from the White House is not known.
According to a ProPublica article, Emanuel has recused himself from numerous disputes involving his former law firm. However, Emanuel is alleged to have used unrelated cases, in which decisions were rendered on issues not relating to the initial reason for a dispute, to help like-minded Republican board members achieve their goals.
Emanuel's participation in the Hy-Brand Industrial Contractors Ltd. and other cases does not necessarily implicate conflict of interest rules, as the Littler Mendelson firm was not involved. However, the way in which Emanuel's voted could have helped his old firm's interests and clients.
Reversing the decision
The NLRB's decision, involving Hy-Brand Industrial Contractors Ltd., stated by a 3-2 vote that companies are joint employers of contractors' workers only when the company has direct control over working conditions. In contrast, in an earlier decision, the Browning-Ferris ruling, companies only needed to exercise indirect control to be joint employers. Emanuel's former law firm, one of the world's largest labor law firms, represented a staffing company involved in the Browning-Ferris case.
The law of the land
The Obama-era Browning-Ferris joint employer standard is now the national legal standard. While celebrated by some, others believe the Browning-Ferris standard poses a problem to business owners. For instance, one volatile area includes sub-contracted workers who may become involved in union organizing efforts or labor disputes given the broader standard.
Many large companies do not want franchisors to be joint employers. The Browning-Ferris ruling caused a stir among business groups that claim calling franchisors employers could distort the way franchises are designed to work. An example is McDonald's, a major franchisor, that is attempting to limit its legal liability for employment rulings relating to franchisees.
The fact that Browning-Ferris is vague also causes anxiety in industries whose staff consist mainly of sub-contracted workers. The unpredictability of the rule changes is problematic, and some industries are pushing Congress to enact a legislative fix that enshrines a more restrictive standard into law.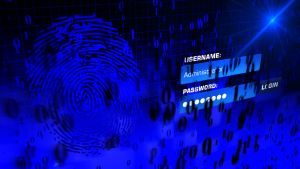 Over one million WordPress websites have been infected by a malware campaign called Balada Injector since 2017, according to cybersecurity firm GoDaddy's Sucuri. The attackers behind the campaign use all known and recently discovered vulnerabilities in WordPress themes and plugins to breach sites. They typically play out their attacks in waves once every few weeks,…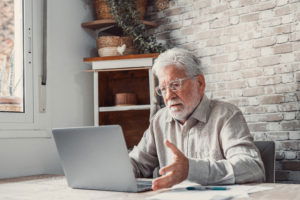 As a law firm marketing director, you understand the importance of SEO in driving traffic to your website and generating leads for your firm. However, convincing the partners of your law firm to invest in SEO can be a daunting task, particularly if they do not understand its benefits. Here are some tips on how…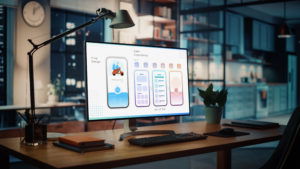 User experience, commonly referred to as UX, is an essential aspect of any marketing strategy, including law firm marketing. It encompasses everything that the user experiences while interacting with a product or service, including ease of use, accessibility, visual appeal, and overall satisfaction. The psychology behind user experience is a fascinating subject, and understanding it…