The New Paradigm of Classic Content Marketing
"Publish or Perish" is usually the academic's rallying cry, but now it's yours to borrow. The axiom applies to content marketing as well as it does to professorship. If you're new to the ideas of content marketing, you may have some basic questions. We're here to help.
WHAT
So, to begin, what is "content marketing"?
The practice is as old as the marketing industry, but the neologism itself appeared about five years ago. Content marketing even has its own professional advocates, dedicated to advancing content marketing worldwide.
The Content Marketing Institute (CMI) regularly educates more than 70,000 subscribers about content marketing in business. The organization defines the practice as "a marketing technique of creating and distributing relevant and valuable content to attract, acquire and engage a clearly defined and understood target audience."
HOW
How does content marketing differ from traditional marketing?
Your law firm employs traditional marketing tactics when it sends out ads with studio photos in all their permed, shoulder-padded glory. Traditional marketing is very structured: an ad is placed in a newspaper, on the radio or in a direct mail piece, and the advertiser is charged based on the size or length of the ad and the type of media.
AMC may have made the Don Drapers of Madison Avenue famous, but marketing has existed since the 1800s. As advertising became more prevalent, marketers began to focus on creating images that elicited a specific emotional response from viewers and solidified a brand's image in their minds. Traditional marketing was more common before internet use spread, and examples could be seen on every television, over any radio commercial and in every print ad.
In 1900, Michelin began producing its Michelin Guides, booklets aimed at providing drivers with helpful resources like maps, repair guides and restaurant and hotel reviews. Michelin wanted to encourage more people to buy and use cars . . . and to get tires spinning so drivers would need to buy more of them. Food manufacturers and supermarkets have long used recipes to get you to crave and buy their products. Jell-O began giving out free recipe books as early as 1904. Companies began using information to attract and keep loyal customers more than a century ago.
Content marketing was practiced long before apps, blogs, smartphones and podcasts consumed our every waking moment, but the approach truly exploded with the internet. Now, legal professionals have endless content marketing opportunities with blogs, webcasts, podcasts, websites, online communities, social media and newsletters. You share your knowledge about things prospective clients find useful — putting their needs first — and they reward you by sharing your content and calling your firm. Content marketing goes well beyond putting text on a page. Now, content of all stripes can be distributed and tracked through multiple channels instantly and easily.
WHY
Why utilize multiple channels? Isn't my perfectly good, search-engine-optimized website accomplishing these goals?
Most potential clients are concerned and stressed. They have a problem to solve, and they want answers quickly. They're also likely to access their first online sources from a mobile device. A poll by Law Marketing Blog found that more than 75 percent of those looking to hire an attorney utilize online resources. By using multiple channels, you make yourself easier to find. When you disperse solutions across many sites in many formats, you create powerful, stand-alone pieces that all lead back to you.
Potential clients begin with a problem, and they need advice. When they first visit your site, few will care that your law firm boasts the most Ivy
League-educated attorneys in the country, or that the majority of them were voted "the Superest of the Super" for three consecutive years. These early visitors are not likely to wade through a website for answers unless they already know you. Content marketing allows you to offer visitors the information they need now while drawing them closer to learn more.
WHO
Who should engage in content marketing?
You. You with the framed law degree above your computer. Chances are, that computer is now open to at least 12 windows. At least two of them deal with the specific details of a regulation or display your own carefully-worded theory and argument, and you can transform them into content marketing pieces with ease.
 
In fact, content marketing may be just what the juris doctor ordered. You're already publishing legal documents. All you need to do is revise and reframe those learned writings for marketing channels that will bring information seekers to you.
In a webmaster help video published at the end of February, Google's Matt Cutts said, "The clarity of what you write matters a lot." He suggested the best way to know whether you truly understand a concept is to try to teach it to a freshman class. Pretend your audience has little or no experience with your field, and explain your ideas without industry jargon in simple terms. First, catch people's attention by making them want to understand — telling them how this knowledge can help them — then follow through with a clear explanation.
WHERE
Where does my firm start?
You may have already begun. If your firm is writing e-books, articles, blogs and updates related to its field of expertise — and then posting, publishing and sharing that writing in a public venue — you are already employing content marketing strategies.
The trick to deliberate, effective content marketing is consistency. Maintain a continuous cycle of writing and distribution that has no beginning or ending, but plenty of overlap. Your cycle should bring potential clients to you, then keep them moving from piece to piece to learn more and find details. Fortunately, you can repurpose and recycle general material for different, specific situations, making this goal less daunting. And remember, to create most pieces, you should be addressing content you already handle frequently as a professional.
Now that you're approaching your content marketing with purpose, investigate opportunities specific to the legal field. White papers can be particularly useful for legal professionals. An estate planning attorney may produce a free report on trust options, or a family law attorney may create a guide to expectations in the divorce process. Reports and white papers contain branded, authoritative information that potential clients can download and share. You can post these to your website, to your Martindale-Hubbell profile (if you're already AV-rated) and to a number of other venues. The report format is less sexy than high-profile social media entries are, but white papers are much easier to govern than social media posts. There is no need to monitor a slew of unpredictable followers or respond to negative comments. Your white papers may not "go viral," but they will be accessed frequently from your website as a value-added item or an expert opinion.
WHEN
When should I incorporate content marketing into my super-charged, highly success marketing strategy?
Last Tuesday.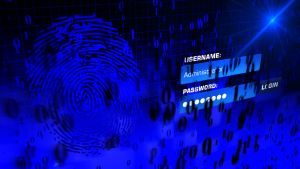 Over one million WordPress websites have been infected by a malware campaign called Balada Injector since 2017, according to cybersecurity firm GoDaddy's Sucuri. The attackers behind the campaign use all known and recently discovered vulnerabilities in WordPress themes and plugins to breach sites. They typically play out their attacks in waves once every few weeks,…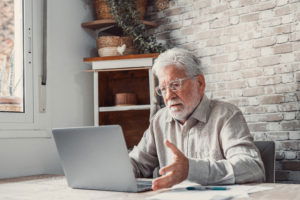 As a law firm marketing director, you understand the importance of SEO in driving traffic to your website and generating leads for your firm. However, convincing the partners of your law firm to invest in SEO can be a daunting task, particularly if they do not understand its benefits. Here are some tips on how…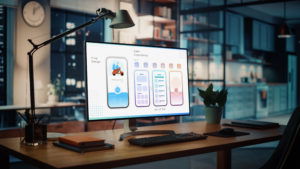 User experience, commonly referred to as UX, is an essential aspect of any marketing strategy, including law firm marketing. It encompasses everything that the user experiences while interacting with a product or service, including ease of use, accessibility, visual appeal, and overall satisfaction. The psychology behind user experience is a fascinating subject, and understanding it…