Americans Believe Legal Fees Are Extremely Expensive
Just over two-thirds of Americans, or 69 percent, state they would definitely use online legal services to save money. Many more wish for an alternative to traditional attorneys. Meet "Your Lawyers Online," the brainchild of Founder & CEO Nicole Schaefer, a family law attorney and entrepreneur based in Portland, Oregon.
Before this new approach to lawyering became an online place to get small legal matters done, Nicole Schaefer commissioned an online survey by the Harris Poll. She was interested in knowing what people thought about the price of hiring attorneys in the 21st century. As it turned out, over 9 in 10, or 91 percent of survey respondents agreed legal fees are extremely expensive today and wished for an alternative to dealing with traditional, brick and mortar lawyers for small legal matters.
And there you have the extreme relevance in the 21st century for the presence of virtual law firms, despite the American Bar Association (ABA) indicating they have been on the decline since they first made their appearance in 2008. The Harris Poll is a clear indication that it is time to bring back online legal services and Your Lawyers Online is leading the charge to change.
What if you sign up to get a document drawn up and are not happy with the first draft? What happens?
Schaefer indicates she has not had that happen, but if it did, she would fix the document until it met the client's standards, at no extra fee.
"Let's say someone wanted a divorce petition and it was complex. I would charge them $1,500. If the petition doesn't look right to them, the $1,500 is more than enough to cover extra work on my part. They paid for the service and that's what they will get. No questions asked. That's why I think unbundling is going to become really popular in Family Law and other areas."
But, why are traditional lawyers so expensive? Schaefer says, "I think legal services have gotten so expensive because lawyers are dealing with a ton of overhead, if they have a physical office, but are also operating under the mindset of having to charge a ton for their work. That ultimately hurts the business of law and the clients." Most traditional law firms also have billable hours and clients are charged for anything that an attorney does. With the inception of the digital age, and online access to attorneys who can perform smaller tasks for less money, this should decrease costs and that is Schaefer's goal.
Unbundling is not a new concept and in fact was first discussed by the legal profession back in 2000 and the phrase itself "unbundled legal services" is attributable to UCLA law professor Forrest Mosten who has always been a strong proponent of the importance of everyone being able to access justice. Mosten is the author of "Unbundling Legal Services: A Guide to Delivering Legal Services a la Carte," published by the ABA.
Then in 2017, professor Mosten and co-writer Elizabeth Potter Scully, also wrote and published "Unbundled Legal Services: A Family Lawyer's Guide" – a clear reflection of the changes and growth in this field over the years. Divorce, family law, is an area where unbundling works very well, and the development of unbundled legal services has grown largely out of that field.
"I really think virtual law firms like Your Lawyers Online represent the future of law in a digital age where Americans are seeking efficiency and value over cumbersome and costly traditions," says CEO & Founder Schaefer. Currently, Your Lawyers Online offers up-to-date information and expertise in business law, animal law and family law.
Even though the concept of unbundling has been around for a number of years, there has been resistance by the legal profession to adopt that model of doing business because change is not always good when practicing law. "In part too, it was clients used to paying a lawyer a retainer and having them work on the whole case, start to finish. The problem is people may feel like they aren't getting anything for their money because they cannot see what work was done. With the unbundled model, clients get to see everything a lawyer does for them," Schaefer added.
Unbundling's time has come and is "like buying one song from an album on iTunes. Traditional law is buying the entire album without seeing the individual tracks and knowing if you will even like or need all of them. Now, which sounds better and gives the consumer more control? The first one, clearly," said Schaefer.

Your Lawyers Online offers automated, secured and affordable solutions, and can even double as a traditional law firm on an as-needed basis. In addition, monthly memberships provide a 10 percent discount for all legal services booked through the site. For more information, visit: https://yourlawyersonline.com/
Additional highlights from the Harris Poll survey are below:
Nearly Three-Quarters Would Use Online Legal Services: Around three-quarters of those between the ages of 18 and 44 (76 percent), those with household incomes between $50K and $99.9K (74 percent) as well as parents with children under 18 years old (78 percent) would use online legal services if it would save them money.
Americans Want Alternatives to Lawyers: Nearly everyone with a household income of $50K to $74.9K (87 percent) wish there were alternatives to traditional lawyers when dealing with small legal matters (i.e. reviewing legal documents or establishing a will).
Even Those With Higher Household Incomes Agree: Even those with household incomes of $100K agree that legal fees are extremely expensive (91 percent) and 79 percent say they wish there were an alternative to traditional lawyers when dealing with small legal matters.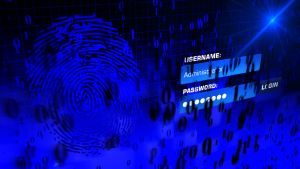 Over one million WordPress websites have been infected by a malware campaign called Balada Injector since 2017, according to cybersecurity firm GoDaddy's Sucuri. The attackers behind the campaign use all known and recently discovered vulnerabilities in WordPress themes and plugins to breach sites. They typically play out their attacks in waves once every few weeks,…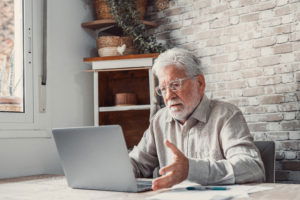 As a law firm marketing director, you understand the importance of SEO in driving traffic to your website and generating leads for your firm. However, convincing the partners of your law firm to invest in SEO can be a daunting task, particularly if they do not understand its benefits. Here are some tips on how…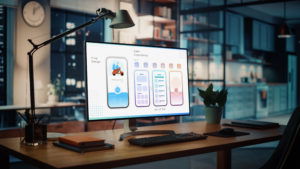 User experience, commonly referred to as UX, is an essential aspect of any marketing strategy, including law firm marketing. It encompasses everything that the user experiences while interacting with a product or service, including ease of use, accessibility, visual appeal, and overall satisfaction. The psychology behind user experience is a fascinating subject, and understanding it…