Apple Confronts Lawsuits Following Its Statements That It Slowed Down Aging iPhones
Apple is facing at least eight lawsuits filed in a number of federal courts after the company disclosed that it slowed down its iPhones to make up for the poor performance of its batteries.
The lawsuits allege that Apple committed fraud against its iPhone users when it slowed down the devices without informing them.
The suits also argue that the adjustments may have caused iPhone owners to engage in ill-advised attempts to resolve problems.
Each of the lawsuits, which were filed in U.S. District Courts in California, New York and Illinois, is seeking class-action status for possibly millions of iPhone users across the nation. In addition, according to the newspaper Haaretz, a similar lawsuit was filed in a court in Israel.
Recently, Apple admitted that updates in its operating system that were released since last year for the iPhone 6, iPhone 6S, iPhone SE and iPhone 7 contained a component "to smooth out" power supply from batteries that are cold, old or are insufficiently charged. According to Apple, phones that do not have the adjustment would suddenly stop functioning due to a precaution intended to prevent parts from becoming fried.
The revelation occurred after an analysis performed on December 18 by Primate Labs, which makes a performance measuring app for iPhones. The app recognized blips in processing speed, and arrived at the conclusion that a software change must have been the reason for the glitches.
However, Grzegorz Aksamit, an IT entrepreneur, says, "It's very important to notice that iPhone sudden slowdowns are not a new issue." "If you check "iphone slow" query at trends.google.com, you'll find spikes of interest each September since 2009." He quotes about the subject in his tweet.
One of the lawsuits, which was filed in San Francisco, claimed that the inability of the batteries to deal with the demand created by processor speeds without the benefit of the software patch constituted a defect. However, as one complaint stated, instead of curing the defect by offering a battery replacement for impacted iPhones, Apple tried to cover up the battery defect.
According to Ashwin Krishnan, a technology industry expert, Apple slowed down its older batteries to encourage consumers to purchase new ones. "Being a tech head myself, I did not even know we could change the batteries on the older iPhones. Ditto for a bunch of my tech friends. So slow them down to a crawl, don't educate the consumers about cheaper battery replacement alternatives, and encourage iPhone 8 and X sales."
Jim Angleton, President for Aegis FinServ Corp. says, "Apple indeed did intentionally slow down speeds of Apple CPUs without disclosure to their consumers in advance." "In fact, they did so thinking that it will convince frustrated buyers of older equipment to trade in (receive up to $375 per phone) and upgrade."
Some lawsuits allege that consumers may have attributed app crashes and slow performance to an aging computer processor, and decided to purchase a new phone when the real cause may have been a weak battery, the replacement of which would have been much less costly. Thus, Apple may face allegations of misrepresentation or fraud. In fact, one lawsuit that was filed in the Eastern District of New York alleges Apple committed fraud.
Chad Ruback, an appellate lawyer in Texas, states, "Apple committed fraud when it failed to inform consumers that a mere battery replacement would have improved the performance of older iPhones." "Without such information, my wife and I felt that we had no choice but to upgrade to an expensive newer-model phone."
Apple has since issued an apology to consumers for its lack of clarity regarding its slowing down phones with aging batteries. The company issued a statement that it is providing a discount on battery replacements to anyone owning an iPhone 6 or later. The cost of the replacement will be $29 instead of $79, and will be effective late January.
Despite its apology, Apple rejected accusations that it had slowed down phones with aging batteries as a means by which to encourage consumers to purchase new phones. Another lawsuit was filed in response to Apple's disclosure that it slows down phones. A French consumer rights group filed suit alleging Apple degraded its old phones in order to sell new ones. In France, it is illegal to degrade old products with the purpose of promotion of the sale of new ones. Thus, the suit filed by the group Halte a l' Obsolescence Programmee could potentially result in a term of imprisonment for two years.
Moreover, according to the Korea Herald, telecommunications officials associated with the South Korean government have stated that they will investigate the reports.
The lawsuits seek unspecified damages and in some instances, reimbursement. Sonja Fisher of Mrs./Ms. Corporate America, says, "Business should be straightforward with customers at all times." "If they [Apple] did do this deliberately, there should be penalties."
A couple of the complaints are requesting court orders forbidding Apple from controlling iPhone computer speeds or demanding notification in future cases. One lawsuit that was filed in California is seeking $1 trillion in damages.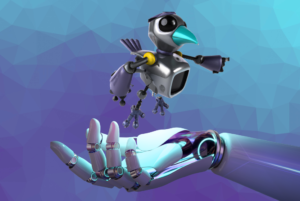 OpenAI's ChatGPT bot has been generating a lot of buzz. But can it generate unique content, over, and over, and over again? To find out, we created a fictional character named Larry, the Hairy Canary and asked ChatGPT to write a poem… and then another poem. And then another. Over the course of our tests…
One of the profound ways social media have shaped all our lives is by making networking and connecting conveniently.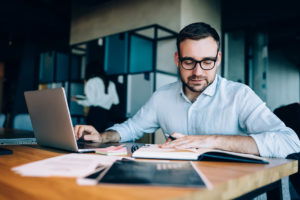 Content is an essential part of a successful law firm marketing strategy, and it is important that attorneys respect the necessary time investment.