Are your client files in the Cloud these days?
If you are running an up-to-date law office with all the latest in technology, you may already be familiar with many of the file storage options available for your client files. If you are still in search of a better storage alternative and are looking for a good of-site solution for your files, you do have options. Ultimately, your decision will be shaped by which system works best for your office. Having the right facts will help you make an informed choice.
What are your options? We took a look at Dropbox, Drive, iCloud and Ubuntu Cloud. The competition is fierce, and the only way to choose something that works for you is to try it or network with fellow attorneys to find out what works for them.
Dropbox. Dropbox was one of the first high-profile, cloud-based storage solutions. It is simple, relatively easy to use, has good synchronization and is not hip-linked with any other system or company. It stands on its own. Over time, Dropbox has matured and now supports a number of platforms, including Blackberry, iOS, Mac, Linux, Windows, Android and Web. A free Dropbox account offers 2GB of space. Individual accounts can be upgraded to 100, 200 or 500GB, with prices ranging from $9.99 to $49.99 per month. Dropbox also offers Team Accounts, which are more customizable and allow as many users as necessary (with additional cost for each user over five), as wells as upgraded storage.
Dropbox does offer less storage than other services for the price. For instance, if you wanted an extra 100GB on Dropbox, you would pay four times more than you would with Google Drive. Its stellar feature is the ease of sharing and automatic synching of files. Other services do let you share, but it is not as easy.
Google Drive, based on Dropbox, is an incarnation of Google Docs, but with more storage space. It lets you sync files and has a new web interface and APIs for web app developers. Many industry pundits classify Google Drive as a serious contender for Dropbox – it supports Android, Mac and Windows and is in the process of adding Linux and iOS. The stand-out feature here is the integration with third-party web apps. Install them and associate them with files in Google Drive. Hint: Google is aiming to be a web-based hard drive, which means further down the road; it will not require desktop synching. Another helpful feature is the automatic Optical Character Recognition and image recognition. Google Drive offers up to 16 TB of storage space for $800/month.
Apple iCloud has a decent amount of free storage at 5GB per month, and its MobileMe customers may get additional storage, depending upon what specials Apple is running at the time of sign-up. Apple iCloud does more than just store files, which is good for law firms needing to keep diverse items on file. It also stores music, books and apps and includes all of Apple's wireless services, such as mobile backup, location awareness, synching and access to their email service. Apple supports any platform, but to make the best use of it, you need an iPad, iPhone, or iPod Touch with iOS5 or Mac with Lion.
Ubuntu Cloud or Ubuntu One is a bit of a surprise, as many think it is only for Ubuntu Linux users. That is not correct. It is available on Windows, Android, OS X and iOS and you can get it on your iPhone. It does seem to have issues with Windows 7, but not Windows XP. This service is completely based on fees per service, so if you need more than the initial 5GB, you would pay up to $29.99/year per 20GBs of storage.
In most circles, Dropbox still leads the pack. That may not be the case by the end of the year, depending on what else is developed to keep up with the mobile market. Even though it may be pricey, that old adage about getting what you pay is generally accurate, depending on the point of view and experience of the user. Best advice? Try the free versions and see what system suits your law office requirements.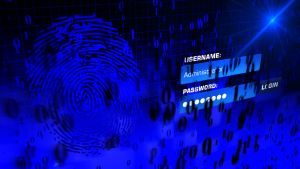 Over one million WordPress websites have been infected by a malware campaign called Balada Injector since 2017, according to cybersecurity firm GoDaddy's Sucuri. The attackers behind the campaign use all known and recently discovered vulnerabilities in WordPress themes and plugins to breach sites. They typically play out their attacks in waves once every few weeks,…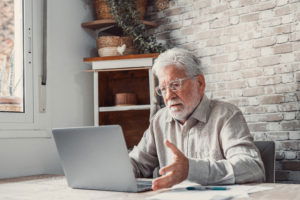 As a law firm marketing director, you understand the importance of SEO in driving traffic to your website and generating leads for your firm. However, convincing the partners of your law firm to invest in SEO can be a daunting task, particularly if they do not understand its benefits. Here are some tips on how…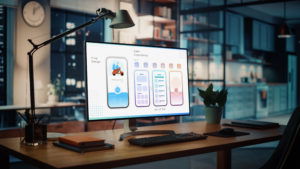 User experience, commonly referred to as UX, is an essential aspect of any marketing strategy, including law firm marketing. It encompasses everything that the user experiences while interacting with a product or service, including ease of use, accessibility, visual appeal, and overall satisfaction. The psychology behind user experience is a fascinating subject, and understanding it…