Ask an Expert: Dave Kerpen
This month, we speak with Dave Kerpen of social media marketing firm Likeable Media about writing. How can attorneys become better writers?
Dave Kerpen's February 2013 LinkedIn article, "Want To Be Taken Seriously? Become a Better Writer" hit a viral nerve, prompting thousands of comments from all over the professional network.
"Your writing is a reflection of your thinking," he wrote. "Clear, succinct, convincing writing will differentiate you as a great thinker and a valuable asset to your team.
If you want to be thought of as a smart thinker, you must become a better writer. If you want to be taken seriously by your manager, colleagues, potential employers, clients and prospects, you must become a better writer."
Who better, we thought, to ask for some pointers on how attorneys could improve their own writing?
"Writing is essential in all fields, but in no field is it more important to write than in the law," Dave commented. "Attorneys must be great communicators - with their clients, prospects, and other attorneys."
Dave's five tips for becoming a better writer:
1) Practice, practice, practice. The old joke comes to mind: A tourist in New York asked a woman on the street, "How do I get to Carnegie Hall?" and she replied, "Practice, practice, practice." The truth is, the best way to get better at anything is to do it repeatedly. Write a personal blog or begin that novel you've always wanted to write. Offer to write some content for your firm's marketing team. Write a short, interesting LinkedIn update each day. The more you write, the better you'll become at writing.
2) Say it out loud. I read all of my articles and books out loud before I publish them, and many of my emails out loud as well. It's great to hear my writing the way others will "hear" it as they read. Especially since tone in emails is difficult to convey, it's valuable to say what you're writing aloud, and then consider a quick edit, before you put it out there.
3) Make it more concise. Less is often more, so during my editing process, I'll often ask, "How can I say the same thing in fewer words?" People don't have time to read a long email, or memo, or article, so out of respect for your intended audience, practice making your writing short and sweet. I'd even argue that tweeting has helped me a lot with this, as it obviously limits you to 140 characters. If you're not on Twitter yet, this is another reason to get tweeting.
4) Work on your headlines. A mentor once told me that 50 percent of your writing is the headline. So, spend equal time and energy working on your headline as you do the piece itself. Whether it's the headline of a blog post or an inter-office memo, or a subject line for an email to a sales prospect, your headlines will either grab your reader's attention, and get them interested in what you have to say, or not. Lists and questions work very well as headlines and subject lines. Practice them.
5) Read. Besides practicing writing, the number one way to improve your writing skills is to read great work. I read at least one book per month, at least 20 articles per week, and countless tweets, Facebook posts and emails per day. I know we all have limited time, but truly the best way to become a better writer is to become a better reader.
Dave Kerpen is the co-founder and CEO of Likeable Media, and best selling author of Likeable Social Media: How to Delight Your Customers, Create an Irresistible Brand, and Be Generally Amazing on Facebook (& Other Social Networks). His newest book, Likeable Business: Why Today's Consumers Demand More and How Leaders Can Deliver, was published in late 2012. You can find more from Dave at http://www.likeable.com/blog.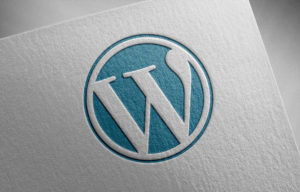 Are you looking to maximize your law firm's website's potential? You're in the right place. WordPress offers a wealth of plugins that can improve your website's functionality, from search engine optimization to online event scheduling. Here are five must-have plugins for law firms: Gravity Forms – Communication is key when it comes to your law…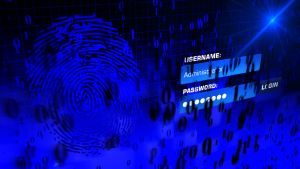 Over one million WordPress websites have been infected by a malware campaign called Balada Injector since 2017, according to cybersecurity firm GoDaddy's Sucuri. The attackers behind the campaign use all known and recently discovered vulnerabilities in WordPress themes and plugins to breach sites. They typically play out their attacks in waves once every few weeks,…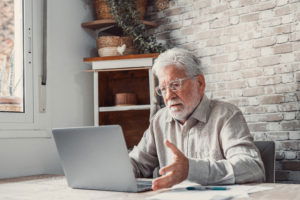 As a law firm marketing director, you understand the importance of SEO in driving traffic to your website and generating leads for your firm. However, convincing the partners of your law firm to invest in SEO can be a daunting task, particularly if they do not understand its benefits. Here are some tips on how…