Ask an Expert: When it Comes to Social Media, Authenticity Pays
This month, we talk to James G. Fausone about his firm's social media engagement strategy. Fausone is a veterans' disability attorney and founder of Legal Help for Veterans, PLLC, based in Michigan.
Legal Help For Veterans concentrates only on veterans' disability claims, and their staff is comprised of attorneys who are former military service members. They represent veterans all across the country, from every branch of military service, and every era. Legal Help for Veterans is effectively using social media to enhance their name recognition. Here's a look at their approach:
Legal Help for Veterans started using social media in early 2010, tapping into a huge traffic stream that only seems to be getting bigger: As of February, 2012, Facebook had 845 million users, Twitter reported approximately 500 million tweeters, and YouTube logged 14 billion video views per month. The firm began utilizing the three social media channels as a way to connect with a new audience. "Our goal was the reach younger veterans, the ones from Afghanistan and Iraq," says Fausone. "Most of our earlier clients are Vietnam War veterans; social media is able to give us more access to those younger vets who are maybe not using classic search engines. The younger generation is utilizing social media, and we knew they could find us this way."
So far, the effort is going well. "I do not think two years into it that we fully know what we are doing or are the best example," says Fausone. "But we're in the game and we're getting some traction doing it." Currently, Legal Help for Veterans has some 900 "likes" on their Facebook page and 130 Twitter followers. Their informational videos have more than 9,000 combined views on YouTube. Their blog ties all their social media campaigns together. They're in good company: as of 2010, 77 percent of the top 100 Global 500 companies were using Twitter, 61 percent were using Facebook, and 57 percent were uploading their content to YouTube. Still, some companies view the wide-open social media world with trepidation.
"I understand the reluctance of traditional law firms when it comes to using social media as much as we do," agrees Fausone. "But in a niche market, where you are trying to get information out to potential clients across the nation, using social media is a better fit than for a specialty website where they may never see your message."
While growing companies scramble to find best practices to apply to their own efforts, there are no definitive best practices. "I wish I could tell you exactly what works," says Fausone. "I would say to stay after it and keep going. It does take a lot of time, staying current with social media efforts. You have to be timely, and keep refreshing it across the different platforms. You have to spend a great deal of time getting all of your information out there. That's both the best practice and the hardest thing to do. That level of involvement is what gets people to follow along with Twitter, 'like' your Facebook page, leave comments, and to watch your videos."
Analytic tools built into Facebook, Twitter and YouTube help page administrators see what traffic their efforts garner. That traffic, though, is not automatic. "You have to continually remind people that you have all of these avenues open," says Fausone. "Just because you put the Facebook icon or the Twitter icon on a site doesn't mean people will click on it. You have to actively engage, not passively wait and hope. Reminding them of the additional social avenues is how you build your audience over time."
Sometimes, that audience will surprise you with the unexpected way in which they connect with your story. "As lawyers, we approach so much of this as information we want to get into people's hands," says Fausone. "But, the truth is, a lot of the more interpersonal content garners the most traffic, much more than anything else we do."
Case in point: In August, Legal Help for Veterans was given a whopping 47 lbs. of artichokes from a grateful farmer in California. They posted a photo of the staff with the produce on Facebook; the update had more "likes" in 24 hours than anything they had previously posted. "People 'follow' you not just because, 'I want to be fed information,'" says Fausone. "It's 'I want to see the people I am working with. I want to feel connected to the person on the phone or that person I received that email from. Now, I know what he looks like, now I have a face to go with the name.' There's a personal connection to someone."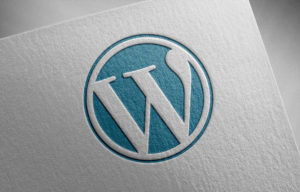 Are you looking to maximize your law firm's website's potential? You're in the right place. WordPress offers a wealth of plugins that can improve your website's functionality, from search engine optimization to online event scheduling. Here are five must-have plugins for law firms: Gravity Forms – Communication is key when it comes to your law…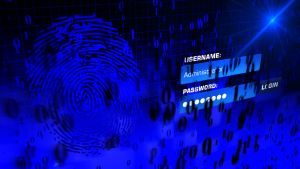 Over one million WordPress websites have been infected by a malware campaign called Balada Injector since 2017, according to cybersecurity firm GoDaddy's Sucuri. The attackers behind the campaign use all known and recently discovered vulnerabilities in WordPress themes and plugins to breach sites. They typically play out their attacks in waves once every few weeks,…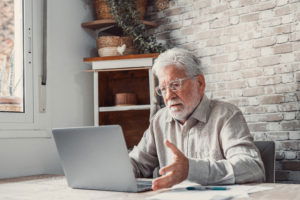 As a law firm marketing director, you understand the importance of SEO in driving traffic to your website and generating leads for your firm. However, convincing the partners of your law firm to invest in SEO can be a daunting task, particularly if they do not understand its benefits. Here are some tips on how…