Attempting to Trim Backlog, Department of Justice Establishes Case Disposition Quotas for Immigration Judges
The Department of Justice, anxious to eliminate a backlog of unresolved deportation cases, recently decided to impose case-handling quotas on immigration judges.
According to new job performance guidelines released March 30, immigration judges will now be required to decide at least 700 cases annually.
Another performance guideline declares that these judges' rulings cannot be overturned in any more than 15 percent of appeals.
Both the union representing the immigration judges and a leading immigration lawyers' association immediately cried foul. They say that linking the judge's pay raises to the number of cases decided is unfair to the judges and to the individuals who appear in their courtrooms.
"By tying the very livelihood of a judge to how quickly a case is pushed through the system, you have violated the fundamental rule of ensuring an impartial decision maker is presiding over the case," Dana Leigh Marks, president emeritus of the National Association of Immigration Judges, said.
Judges who fail to meet the quotas could miss pay raises or be subject to disciplinary action.
DOJ: Judges Already Close to New Standard
The new job performance standards are just one of several recently announced measures from the U.S. Department of Justice intended to trim the immigration case backlog.
In late March, Attorney General Jeff Sessions called for a review of "administrative closures," possibly re-opening them for quick resolution.
Earlier this year, the Justice Department also issued guidelines prioritizing cases involving individuals in custody.
According to a study conducted by Syracuse University, the immigration system's case backlog increased by 11 percent during the last half of 2017, rising to an all-time high of 667,839 cases at year's end.
DOJ spokesman Devin O'Malley disputed the notion that the new immigration judge performance standards are onerous. O'Malley noted that, between 2011 and 2016, immigration judges averaged 680 completed cases annually — a number just shy of the new 700-case standard.
"What this means is that judges will have to complete about three cases per day," he said. "We feel that is in line with what judges are already completing."
Marks said that the solution to the backlog problem is more immigration judges — not production quotas on an already overloaded immigration system.
In fact, the DOJ has ramped up hiring immigration judges. Attorney General Jeff Sessions said his agency would hire 125 additional judges in 2017-18, bringing the total to 400 nationwide.
Immigration System Troubled Already
In the United States, immigration judges are employees of the Department of Justice. They handle a wide range of immigration-related matters, including deportation, exclusion, removal, and rescission actions prosecuted by the U.S. Customs and Immigration Enforcement Agency. Immigration judges sometimes travel to prisons and other remote locations to hold hearings.
Because immigration proceedings are civil matters, indigent foreign nationals appearing before immigration judges have no right to free legal assistance. Many are unrepresented and have little understanding of U.S. immigration laws.
Attorneys representing foreign nationals in these proceedings say that — for a wide range of reasons — many cases are not ready for adjudication on the designated deportation hearing date. For example, the foreign national might have a green card application pending before the U.S. Citizenship and Immigration Services Agency. A foreign national might be waiting for documents to arrive from overseas, or might request additional time to retain an attorney. Other foreign nationals appearing at deportation hearings may be able to claim asylum or have some other right to remain in the country.
In these situations, immigration judges frequently exercise discretion to grant continuances or administratively close cases in order to buy time for a fair resolution of the case.
Immigration Attorneys Fear Rush to Judgment
Immigration attorneys, alarmed by the quota announcement. say they fear the quotas will introduce a "rush to judgment" mentality among immigration judges.
Lauren Ross, a San Francisco-based immigration attorney, said that the quota order compromises the integrity of the immigration system. Judges already have bias, she said, owing to the fact that they are DOJ employees — an agency whose leadership is interested in deporting as many individuals as legally possible.
"Linking case completion quotas to judges' individual performance evaluations further compromises their ability to apply the law in a consistent manner to make unbiased and independent decisions as to the merits of an immigration case," Ross said.
Ross predicted that the quota order will exacerbate the current backlog by creating an appealable issue of bias in every case.
Renata Castro Alves, an immigration attorney with Castro Legal Group in Pompano Beach, Fla., agreed.
Because continuances and administrative closures do not count as case dispositions, immigration judges will likely curtail these types of procedural assistance to foreign nationals, Castro Alves said.
The goal of the quotas, she added, "is to conclusively deprive immigrants of due process by undermining their only shot at a day in court."
James Hacking, an immigration attorney in St. Louis, said that artificial quotas remove burden immigration judges ability to make informed decisions about handling cases.
Judges in the courtroom are in the best position to assess how much time a case should take," Hacking said. "Artificial guidelines or requirements do nothing but speed up the deportation machine and make it difficult for immigrants with meritorious claims to have their cases heard."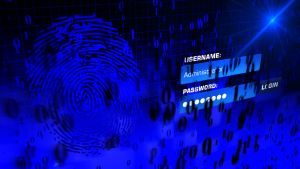 Over one million WordPress websites have been infected by a malware campaign called Balada Injector since 2017, according to cybersecurity firm GoDaddy's Sucuri. The attackers behind the campaign use all known and recently discovered vulnerabilities in WordPress themes and plugins to breach sites. They typically play out their attacks in waves once every few weeks,…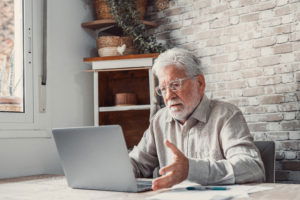 As a law firm marketing director, you understand the importance of SEO in driving traffic to your website and generating leads for your firm. However, convincing the partners of your law firm to invest in SEO can be a daunting task, particularly if they do not understand its benefits. Here are some tips on how…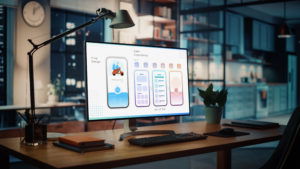 User experience, commonly referred to as UX, is an essential aspect of any marketing strategy, including law firm marketing. It encompasses everything that the user experiences while interacting with a product or service, including ease of use, accessibility, visual appeal, and overall satisfaction. The psychology behind user experience is a fascinating subject, and understanding it…