Attorney General Jeff Sessions Removes Block on Prosecution of Marijuana Cases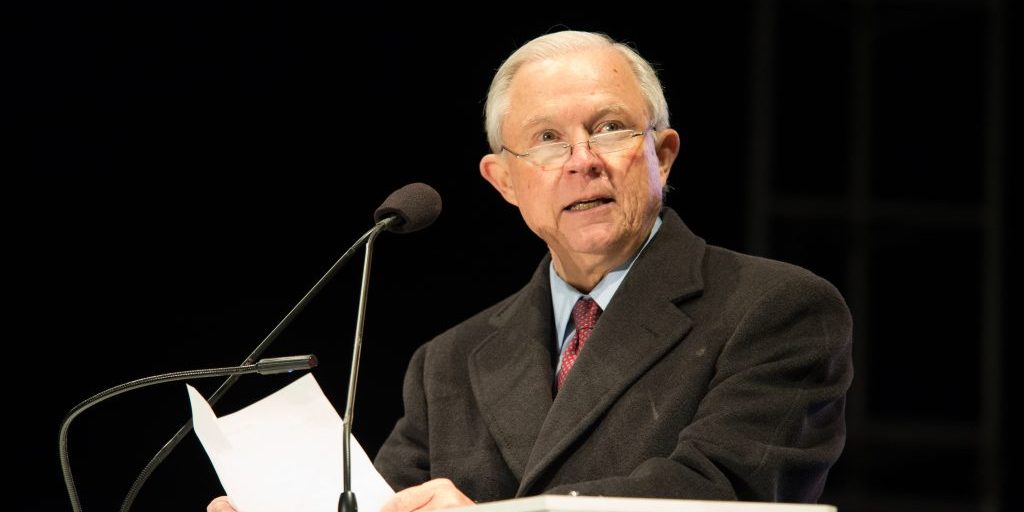 When U.S. Attorney General Jeff Sessions unilaterally rescinded The Cole Memo on January 4, 2018, a document penned by then-Deputy Attorney General Jeff Cole in 2013 offering guidance to federal prosecutors about prosecuting marijuana-related cases, he probably did not anticipate the firestorm he was about to light.
Although efforts to legalize the recreational use of marijuana in Vermont had begun prior to Sessions' rescission, the state's legislature became the first in the United States to approve a bill legalizing the recreational use of cannabis on January 10. In the eight other states and Washington, D.C. where recreational use is the law, it took the state's voters to approve legislation permitting it.
However, in Massachusetts, where voters legalized marijuana in 2016, stores selling the product were expected to open this July but the state's U.S. Attorney warned otherwise since Sessions made his announcement.
In a statement released January 8, Andrew E. Lelling indicated he could not provide assurances that certain categories of participants in Massachusetts' legal cannabis trade would be free of federal prosecution.
Almost immediately after Sessions announced what has since become known as the Sessions Memo, members of Congress denounced it. On January 4, Sen. Cory Gardner (R-CO), issued a statement characterizing Sessions' actions as "extremely alarming." Gardner also wrote that before he voted to confirm Sessions' as Attorney General, Sessions assured him "that marijuana would not be a priority for this Administration." Colorado and Washington became the first states to permit the recreational use of marijuana by people over the age of 21 in 2012.
Gardner was so angry about the newly dubbed Sessions Memo, he threatened "to take all steps necessary," including interfering with the approval process of DOJ candidates, until the Attorney General reversed his decision.
Democrat Kirstein Gillibrand, a U.S. Senator from New York, where the use of medical marijuana is permitted although recreational use is not, took to Twitter to voice her disdain for Sessions' January 4 action. She tweeted, "Our country is in the midst of an opioid crisis and the AG is going to divert resources to cracking down on medical marijuana? This is either willfully ignorant or cowing to corporate greed on behalf of pharma special interest profits."
Meanwhile, the nation's current stop-gap budget includes the Rohrabacher-Farr amendment which prohibits the use of federal funds to prosecute for violations of state medical marijuana laws, in most cases. Without funding to prosecute such cases, the hands of federal prosecutors are tied.
The current stop-gap budget will likely be extended if Congress does not pass a new budget by January 19, says attorney Daniel T. McKillop, Counsel with the New Jersey law firm of Scarinci Hollenbeck. With that in mind, "I believe the current lack of federal funding for medical marijuana prosecution will be a way to counter actions like the Sessions Memo," he says.
Meanwhile, on January 10, Gardner met with Attorney General Sessions to discuss the Cole Memo rescission. In a statement on his Senatorial website posted after the meeting, Gardner expressed concern about protecting Colorado's rights, indicating he intends on expanding his discussions with the Justice Department, as well.
Why now?
The timing of the Sessions Memo is rather curious, says McKillop, noting while Sessions rescinded The Cole Memo just three days after recreational marijuana became legal in California, it was not among the 25 guidance memos he rescinded on December 21.
"No one really knows [why now]. It's a curious statement by the AG and the timing is strange, too. Is it due to mid-term elections coming up?" poses McKillop. If so, then perhaps the AG's strategy backfired, because the rescission is "receiving a lot of pushback from politicians on both sides of the aisle," he says.
Potential impact
Certainly there is no way to know exactly how the rescission will impact marijuana prosecutions, state laws regarding recreational and medical marijuana, and even cannabis law firms.
However, at least one cannabis lawyer says she has noticed a slight change in the marijuana industry since the Attorney General issued his rescission.
Rachel T. Gillette, a partner in the cannabis law department with the Denver law firm of Greenspoon Marder, says she feels "a little bit of a chilling effect on financial investments in the cannabis industry" since January 4. Perhaps because the pronouncement is so new and its long-term impacts are unknown, people may not be as eager to invest in cannabis right now, she says.
However, Sessions' announcement may serve to propel the cannabis industry in ways he had not imagined.
"It could be a great opportunity to force Congress' hand to act on this issue federally," Gillette says.
McKillop agrees. "I think legislators opposed to the Sessions' rescission of the Cole Memo will take a closer look at legislation pending in Congress that can counter" the Attorney General's pronouncement, he says.
Marihuana is big business in Colorado, so residents are not going to be happy about federal attempts to bogart the state's high-life. In 2017 alone, sales of recreational cannabis hit over $1 billion by August, two months earlier than sales reached the $1 billion dollar mark in 2016.
Because of the unparalleled effect the sale of marijuana has had on Colorado's financial picture, "The public will not have any tolerance for militaristic raids on lawful, state-compliant cannabis businesses. These are businesses that follow strict regulations, pay a lot of taxes, employ a lot of people and follow the rules. The Federal Government should focus their resources on greater threats," than the legal sale and use of cannabis, says Gillette.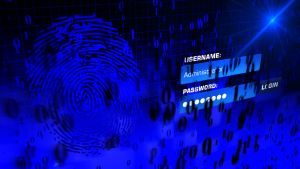 Over one million WordPress websites have been infected by a malware campaign called Balada Injector since 2017, according to cybersecurity firm GoDaddy's Sucuri. The attackers behind the campaign use all known and recently discovered vulnerabilities in WordPress themes and plugins to breach sites. They typically play out their attacks in waves once every few weeks,…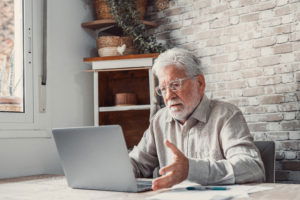 As a law firm marketing director, you understand the importance of SEO in driving traffic to your website and generating leads for your firm. However, convincing the partners of your law firm to invest in SEO can be a daunting task, particularly if they do not understand its benefits. Here are some tips on how…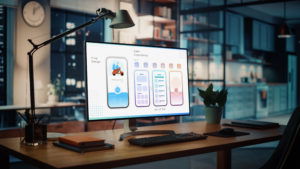 User experience, commonly referred to as UX, is an essential aspect of any marketing strategy, including law firm marketing. It encompasses everything that the user experiences while interacting with a product or service, including ease of use, accessibility, visual appeal, and overall satisfaction. The psychology behind user experience is a fascinating subject, and understanding it…