Being Mobile Presents Security Issues for Lawyers. These Apps Can Help.
While it is great to be able to take advantage of the latest technology virtually anyplace you happen to be, from the airport to the local café, there are security issues you need to deal with and some standards to consider relating to client security. The main one is that it is not a great idea to access client data, files or other information in a public place. However, there are times when life happens, and you need to do just that.
To make security decisions that work for you, you will want to consider your working situation, location, your technology and the type of data you are working on. Is the data highly sensitive? What are the chances of it being compromised if you don't have adequate security in place? How much would proper security cost? Would the programs you need or use be easy to use? Will adding extra security interfere with representing your clients?
In reality, there is no such thing as absolute security, at least not like the kind you would find being used by banks, stockbrokers or the Department of Defense, for mobile lawyers. The next best thing is to cover your legal buttocks if you work in public places. In addition you should make certain your clients provide you with informed consent to go ahead and send emails.
Other considerations include ensuring you also have an ironclad firewall, turning off your computer's file sharing function and doubling down your encryption on both mobile devices and flash drives. We have some good suggestions for you, and the bonus is, they are either free or inexpensive to implement. What could be better than free?
You will also want to make sure you do not find yourself in the situation where you have just, by mistake, sent your client's social security number or credit card information. You cannot call it back once you hit Send. So take the extra time to track down a good data loss prevention solution. And just as a rule of thumb, never, ever access client financial files while working in a public place. That is a headache you do not want to deal with – ever.
Should you prefer working in public, get a privacy screen so no one else can see what you are working on, use your own virtual private network, and always, this cannot be emphasized enough, have strong passwords. That means really strong passwords, not the usual eight character ones, easily cracked in about two hours. You want something that is at least a 12-character alphanumerical thing of beauty that you do not use every time you get online.
One recommended firewall is Kaspersky Internet Security, which is essentially a two-way firewall, and features antivirus protection as well. They often run specials and you may be able to save up to $15.00 off the full price that usually runs around $79.95. It is worth the investment to protect your client's sensitive information and works hand- in-hand with encryption software such as TrueCrypt, which is free open source and Iron Key, for flash drives. TrueCrypt works well on Windows 7, Vista, XP, Mas OS X and Linux, and IronKey is noted for offering the best in fraud protection for banks and other enterprises.
Passwords are the bane of just about everyone's existence. Who writes their password down? How many people just use the same password for everything, because it is easier to remember? Meet Last Pass which literally means, the last password you will need to remember. The bonus? It is free, but if you wanted to upgrade, it would cost about $12 a year. It not only generates passwords for you, it stores them. There is nothing like not being able to find your passwords when you need to access a client file, fast. With this program, it only takes a few clicks.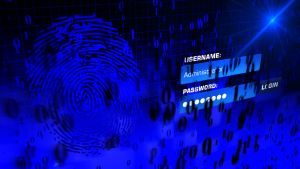 Over one million WordPress websites have been infected by a malware campaign called Balada Injector since 2017, according to cybersecurity firm GoDaddy's Sucuri. The attackers behind the campaign use all known and recently discovered vulnerabilities in WordPress themes and plugins to breach sites. They typically play out their attacks in waves once every few weeks,…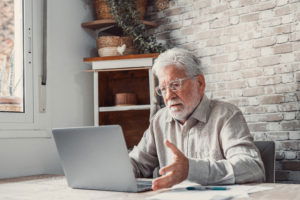 As a law firm marketing director, you understand the importance of SEO in driving traffic to your website and generating leads for your firm. However, convincing the partners of your law firm to invest in SEO can be a daunting task, particularly if they do not understand its benefits. Here are some tips on how…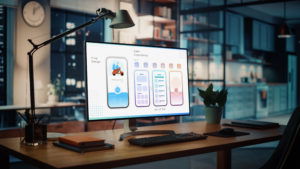 User experience, commonly referred to as UX, is an essential aspect of any marketing strategy, including law firm marketing. It encompasses everything that the user experiences while interacting with a product or service, including ease of use, accessibility, visual appeal, and overall satisfaction. The psychology behind user experience is a fascinating subject, and understanding it…