How Law Firms are Going Beyond Online Marketing
While websites and social media pervade marketing opportunities, they are not the only way.
According to a We Are Social and Hootsuite Digital report, in 2016 there were 2.80 billion social media users worldwide. Approximately 37 percent of the global population participated in some way on social media last year.
While marketing gurus espouse the wonders of social media, keywords, SEO and other methods, there continue to be less flashy yet still effective methods of non-digital marketing that help lawyers and law firms gain name recognition.
"Social media can't replace face-to-face interaction. There are a lot of tools for developing relationships and you need to use all of them," says Bill Nolan, managing partner of the Columbus, Ohio office of Barnes & Thornburg.
Nolan, who actively promotes his firm and its activities on social media, is also a strong proponent of some traditional techniques for initiating and maintaining relationships with people.
For example, Nolan's office is in its second year of sponsoring a quarterly meeting of the Columbus Chamber of Commerce CEO Insights series featuring speeches by Columbus-based CEOs. Networking among attendees is a perk of the event.
According to Manhattan marketing guru Ron Gold, attending events where CEOs also make the scene is a fantastic method of non-digital marketing. "Go to the right events, which is where CEOs are. They won't take your call but they are at these events," says the founder of Marketing Works. You may be surprised how willing business leaders are to speak with people in person they would likely not converse with otherwise, says Gold.
Non-Digital marketing techniques
There are countless non-digital ways to promote your law firm that "get you in front of people," says Nolan. In addition to his firm's sponsorship of the Chamber event, Nolan himself speaks to groups throughout Ohio about labor and employment matters, his specialty. His office also sponsors a reception at the Ohio Women's Bar Association annual CLE conference.
According to Nolan, it is not just the law firm itself that participates in non-digital marketing techniques; members of its legal team do, too. For example, one partner recently completed a stint as chairperson of the United Way of Central Ohio while another is co-chairing the 2018 Light the Night Walk in support of the Leukemia & Lymphoma Society, set for late October in downtown Columbus.
"At Barnes & Thornburg, we support events, we organize events and we attend events. We don't do it only for marketing, but also for building relationships," says Nolan.
Attorney Andrea Friedman, who has been practicing matrimonial and family law with her mother for nine years, is involved with community events in addition to her busy practice. Friedman participates in "networking groups with some overlapping professionals, but also non-lawyers."
In addition, she serves on the Advisory Committee of a preschool catering to children with developmental disabilities and mentors college-aged women about how to advance their professional careers. She and her mother, Sari Friedman, a renowned attorney with more than 35 years of experience, also offer CLE courses on matrimonial and family law at the Marino Institute for Continuing Legal Education in New York.
While speaking to groups and networking with others are excellent examples of effective non-digital marketing techniques for lawyers, there is another non-digital marketing method with more lasting effects.
Dennis Bevers, an advertising specialty dealer, has been a purveyor of promotional items for 25 years, both as president of his own company and as an authorized dealer. Over the years, he has sold numerous personalized pens, post-it notes, golf tees, coffee mugs and more to lawyers and non-lawyers. One customer, an estate planning attorney, ordered personalized computer flash drives upon which he downloaded the client's estate planning documents. He gave the flash drive to his client. While the client could refer to the documents on the drive at any time, each time the drive was seen or used, the personalized imprint would remind the client where it came from.
Discussing an ordinary wall clock becomes an exercise in marketing with Bevers. "A wall clock is worth 50,000 exposures over the lifetime of a client. But, if it's in the lobby, it gets even more," he says.
Not sure whether a client warrants a $15-$20 clock? "Give them a personalized pen," Bevers suggests.
Bevers has access to more than one million different promotional products from which lawyers can choose. He is also adept at conjuring rational uses for what might seem like unusual product suggestions. When a lawyer is networking to get to his primary or secondary market, "promotional items are like social media on steroids," says Bevers.
Alvin Mathews, an attorney with the Columbus law firm of James E. Arnold & Associates, LPA, gets personal when it comes to non-digital marketing. "I have sent handwritten notes over the past 30 years during my legal career," he says. In fact, he writes one after each meeting with a current or prospective client.
"When I send one, I often receive one back or a phone call expressing thanks. It takes time, but it is worth it," he says.
Benefits of non-digital marketing
Friedman's firm has gained from her volunteering efforts. For example, speaking to students at Hofstra Law School, her alma mater, about real-life experiences about practicing law has "led to non-digital referrals."
"I find it personally rewarding. I believe in Karma so helping other people is a good thing to do," she says.
A non-digital strategy begun by Nolan has paid off for his firm, too. Since the Columbus office opened in 2009, Barnes & Thornburg has been advertising during drive-time on the city's most popular public radio station. "I get more comments on that than anything else we do. People like that we support public radio," he says.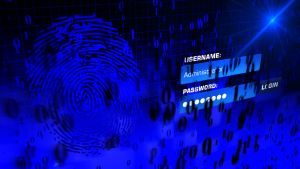 Over one million WordPress websites have been infected by a malware campaign called Balada Injector since 2017, according to cybersecurity firm GoDaddy's Sucuri. The attackers behind the campaign use all known and recently discovered vulnerabilities in WordPress themes and plugins to breach sites. They typically play out their attacks in waves once every few weeks,…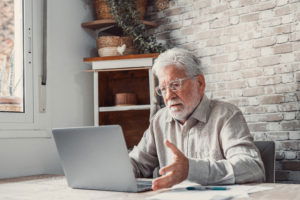 As a law firm marketing director, you understand the importance of SEO in driving traffic to your website and generating leads for your firm. However, convincing the partners of your law firm to invest in SEO can be a daunting task, particularly if they do not understand its benefits. Here are some tips on how…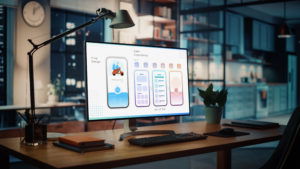 User experience, commonly referred to as UX, is an essential aspect of any marketing strategy, including law firm marketing. It encompasses everything that the user experiences while interacting with a product or service, including ease of use, accessibility, visual appeal, and overall satisfaction. The psychology behind user experience is a fascinating subject, and understanding it…