The Mobile-Friendliness of Your Website will Affect Your Rankings
In 2015 and beyond, the mobile-friendliness of your website may start to affect your overall search ranking.
Every year, web prognosticators declare that next year, definitively, mobile search will overtake desktop search.
2015 may be that year, or we may have to wait until 2016. Regardless, as search statistics continue to move in that direction, Google has made a bold decision to get ahead of the game. And its decision has big implications for anyone competing for search ranking on the web.
What does "mobile-friendly" mean?
Anyone who has ever tried to browse websites on a mobile phone has an idea of what mobile-friendly is (and is not). A website that is not mobile-friendly looks like a teeny-tiny version of a desktop site. One has to zoom in to read the text, it is hard to click on the buttons, the site loads slowly and sometimes the images aren't placed correctly.
A mobile-friendly site offers a different experience. The text is large enough to be read right off the bat. The layout of the site is formatted to fit the screen. Menus and buttons are easy to navigate, even for grown-up fingers.
Why does mobile-friendliness matter to law firms?
To begin with, one answer is in the numbers. Most attorneys are surprised to find out that mobile traffic comprises anywhere from 10 to 25 percent of their web traffic, with a high number of small and medium-sized firms falling between the 20 and 25 percent mark. (It makes more sense when realizing that traffic from non-phone mobile devices, such as tablets, also counts as mobile traffic.) This means that for law firms without a mobile-friendly site, one in four visitors is squinting, zooming and having a generally frustrating experience.
A better mobile experience is likely to bring in more leads. John Rampton, a business owner and online marketing expert who writes for the Huffington Post, said that his mobile leads tripled when he debuted a mobile-friendly site. What law firm doesn't want more leads?
But even for law firms that decide that they don't care about mobile visitors, mobile-friendliness could now impact the other 75 percent of traffic -- the desktop traffic -- thanks to recent changes to Google search algorithms.
What has changed with the way Google displays search rankings?
Until recently, the general understanding was that mobile-friendliness was only important for mobile search results, and that it had no impact on desktop search results. (It is important to understand that Google displays different results depending on the kind of device the user is searching on -- desktop results get displayed to desktop users, smartphone results to smartphone users and so on.)
Starting in 2013, Google began to penalize non-mobile-friendly websites in its smartphone results, dropping those websites down below the ones that offered a mobile-friendly experience.
In late 2014, Google announced that it would begin experimenting with the inverse as well: giving mobile-friendly sites a boost in searches performed on mobile devices.
In addition, Google recently debuted a "mobile-friendly" label for sites within mobile search results to let users know which websites are most likely to give them a good mobile experience. As users get accustomed to seeing this new label in their mobile search results, they may use it as a deciding factor as they click.
The net result of these actions will likely be that mobile-friendly websites will begin climbing in mobile search results, while non-mobile-friendly sites will struggle to maintain rank.
This matters to everyone with a website because overall traffic is a factor that affects overall search ranking. Google will deduce that a website that regularly captures a lot of traffic is more relevant than one that does not. So if one law firm's overall web traffic numbers decline because it is no longer capturing mobile visitors, while a competing law firm gathers more and more visitors in the mobile segment, that distinction could give the competing firm a comparative boost in overall traffic numbers. That, in turn could affect how Google ranks the site generally, even in desktop results.
How can a law firm become mobile-friendly?
There are a number of ways to make a website mobile-friendly.
A dedicated mobile site
Many major retailers and news outlets give visitors a mobile-friendly experience with a dedicated mobile site. A dedicated mobile site usually involves some sort of redirect, so that lawfirm.com automatically redirects to m.lawfirm.com if the user is on a mobile device. At m.lawfirm.com, the user browses a whole set of pages specifically designed for mobile devices.

(Note that a dedicated mobile site is different than a mobile app. A mobile site, like a regular website, is hosted on a server somewhere out there in the world, and it must be accessed through a web browser. A mobile app is downloaded to and stored on the user's phone or tablet.)

Responsive design
Many consider responsive design to be the way of the future in web design. Simply put, responsive design involves programming a website so that the layout is dynamic, rather than fixed. The elements on the page arrange themselves differently depending on the type of device being used.

Responsive web design ensures that the website experience is optimal regardless of the device. With elements shifting and resizing to fit the screen size and orientation, users do not need to zoom in or pan over in order to see, read or click.

Mobile plugins
Mobile plugins offer an easy, quick and budget-conscious way to make a website mobile-friendly. A plugin is a piece of coding that adds functionality to a website. All mobile plugins will detect when a website visitor is on a mobile device. After that, different mobile plugins will work in different ways.

The most popular type of mobile plugin will substitute a mobile theme for the regular theme whenever the website is accessed on a mobile device. Depending on how sophisticated the plugin is, that substitute could be just a single mobile theme that displays in the same way whether the device is a smartphone or a large screen tablet. Or, a smarter and more sophisticated plugin could offer multiple mobile themes, selecting the one that is best for the user's device.
Other types of plugins can be configured to deliver different content to users on mobile devices.
Which type of mobile-friendly website is best?
Of the three ways to become mobile-friendly -- dedicated mobile sites, responsive design and mobile plugins -- each has advantages and disadvantages.
For some large companies, a dedicated mobile website might make sense. But for most small- to medium-sized businesses, this is not the best option, primarily because of overall website traffic. Traffic affects search rankings. The more popular a website is, the better it ranks. But a separate mobile website exists on a separate web address (m.lawfirm.com), meaning that for the purposes of Google and other search engines, the mobile site is a totally separate site.
If 25 percent of a firm's traffic is being redirected to a dedicated mobile site, then the main website for the firm will see a corresponding drop in visitor traffic. For sites that do not see millions or even thousands of visitors every month, splitting up that traffic can hurt search rankings.
Still, for firms determined to become mobile-friendly quickly, there are a few advantages to a dedicated mobile site. A dedicated mobile site can be built with virtually no reprogramming on the existing site. The existing site can continue to function exactly as-is, with no interruptions or major changes. And unlike many plugins, the design of a dedicated mobile site can be hand-crafted so that every last detail corresponds to what the firm wants in a mobile experience. Building a dedicated mobile site is usually not cheap, but there are some cost-effective options out there.
Responsive design is considered the new gold standard in web design, thanks in no small part to a 2012 Google announcement stating a preference for responsive design.
Why is responsive design so highly regarded? As online marketing experts continue to tell us, new mobile devices come out every day. Responsive design ensures that the elements of the website will always display in a way that best fits the device being used (because responsive design detects things like screen size, orientation and pixels). When Google or another search engine sees a website that is created with responsive design, it knows that the user is going to get a good experience, regardless of device. That matters when the search engine decides how to rank pages.
When executed well, responsive design is the best way to give every user a great experience, which should lead to increased time on a site and increased conversion rates.
Still, for many law firms, responsive design may be an undertaking that requires some planning. Almost always, this will involve completely reprogramming (and perhaps also redesigning) the website, which can be costly and time-consuming.
As a result, mobile plugins offer an excellent middle way. Plugins still offer all of the traffic and mobile-friendliness benefits of responsive design, but they cost less and are easier to implement. The constraint is that plugins limit the number of mobile themes available. There will not be a different theme perfectly optimized to every kind of device on the planet, so the look of the website on mobile devices might be a smidge less polished than it would be with a responsive design. Still, many of the mobile plugin themes look pretty great, and users may not be able to tell the difference.
It's time to get moving on mobile.
Why does mobile-friendliness matter to law firms? The answer is simple: better search ranking, more web traffic, more leads. It also matters because mobile-friendliness is the way of the future. If a competitor has its website redone now or in the future, it is almost a sure bet that the site will be mobile-friendly, giving the site a significant competitive edge.
CALLOUT BOX
One Simple Way to Get Started
Google is serious about mobile, so the engine has made it easy for anyone with a website to get started on becoming mobile-friendly.
First stop? Google's Mobile-Friendly Test, which is the easiest test you'll ever take. Simply type a web address into the box and click "Analyze." If your website is mobile-friendly, Google will give you the thumbs up, meaning that your website will earn the mobile-friendly designation in mobile search results. But if the site is not mobile-friendly, Google will return a list of problems that need to be fixed before the site is considered mobile-friendly.
QUOTE CALLOUT
Why does mobile-friendliness matter to law firms? The answer is simple: better search ranking, more web traffic, more leads.
IMAGE
Google's new mobile-friendly tag, delivered in its mobile search results.
Google and the Google logo are registered trademarks of Google Inc., used with permission.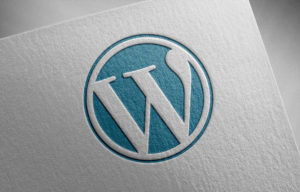 Are you looking to maximize your law firm's website's potential? You're in the right place. WordPress offers a wealth of plugins that can improve your website's functionality, from search engine optimization to online event scheduling. Here are five must-have plugins for law firms: Gravity Forms – Communication is key when it comes to your law…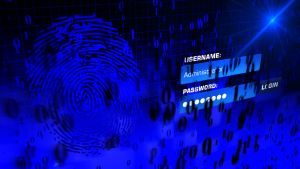 Over one million WordPress websites have been infected by a malware campaign called Balada Injector since 2017, according to cybersecurity firm GoDaddy's Sucuri. The attackers behind the campaign use all known and recently discovered vulnerabilities in WordPress themes and plugins to breach sites. They typically play out their attacks in waves once every few weeks,…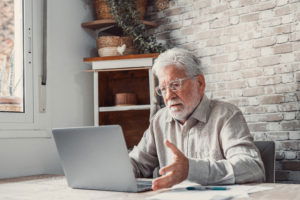 As a law firm marketing director, you understand the importance of SEO in driving traffic to your website and generating leads for your firm. However, convincing the partners of your law firm to invest in SEO can be a daunting task, particularly if they do not understand its benefits. Here are some tips on how…