Body Brokers: The Legal Challenge of Regulating Sober Homes and Addressing the Opioid Crisis in America
Overdose is the leading cause of accidental death in the United States. Drug overdoses now kill more Americans per year than either car accidents or guns.
An estimated 91 Americans die every day from an opioid overdose. There is no easy cure for addiction, but the road to recovery does exist, provided an individual is lucky enough to find the right kind of care.
Overdoses are now the leading cause of accidental deaths in the United States.

Unfortunately, people who need help are not always able to get appropriate treatment, thanks to scams trending across America: fraudulent sober homes, particularly in the state of Florida.
In addition to the economic costs of treatment, Americans spend more than $100 billion annually to obtain opioids. And those who are addicted are often unable to work. The Centers for Disease Control and Prevention (CDC) estimates that the total economic burden of the prescription drug opioid epidemic is $78.5 billion per year.
In 2015 nearly 52,500 Americans died as a result of overdose, up nearly 40 percent from 2010. Roughly 33,000 of those deaths were credited to opioids, more than any year on record. In fact, overdoses now kill more people than car crashes or guns.

Opioids: the big killers
Opioids are best known by their common names, like: oxycodone, hydrocodone, morphine, codeine, heroin, fentanyl (a synthetic opioid). Opioids interact with the opioid receptors found on nerve cells and inside the brain, which is what makes them so dangerous.
Opioids are typically safe if taken for short periods of time and according to a doctor's orders, to provide relief from severe pain. They produce a sense of euphoria along with the pain relief, a fact that makes their use particularly risky.
However, opioids can be abused if they are taken without a prescription, taken in larger quantities than prescribed or taken in a way not intended by the physician, such as snorting, crushing or injecting.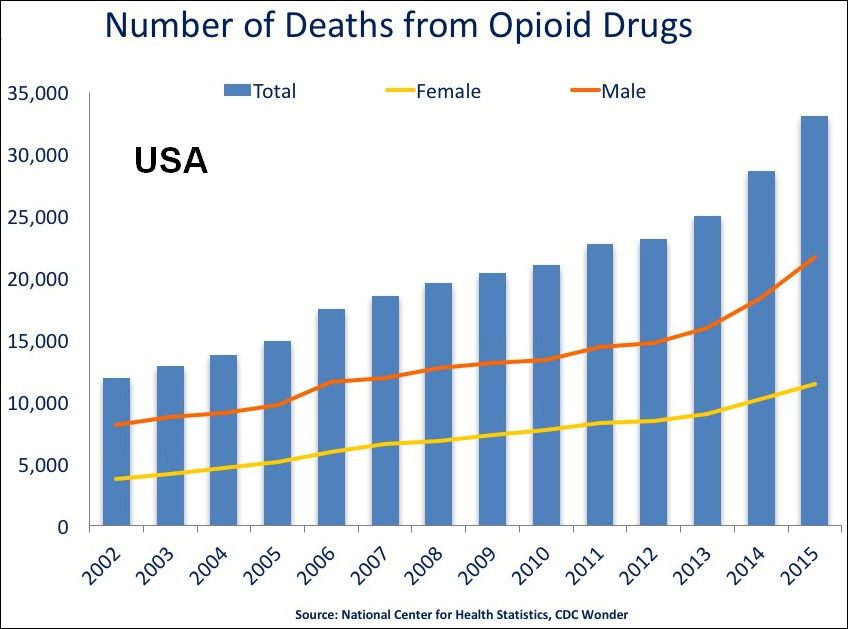 Occasional users who think they have control over the habit often find themselves so entrenched in the addiction cycle that it overtakes their whole life, sometimes resulting in overdose and death. Seeking help to break that cycle is their only hope.
Sober homes are supposed to be safe havens
Sober homes, usually located in quiet residential areas to assist in recovery, are group homes for people addicted to a substance. Many are privately owned, but there are instances where group homes are held by businesses or charity organizations. Typically sober homes require residents to submit to random drug testing to prove they are adhering to the rules and are sober. Residents must also (in most cases) buy their own food, pay their own rent and behave as they would if they were living on their own in a regular home.
Sober homes should not be confused with rehabilitation centers that offer a living arrangement with less individual freedom and a highly focussed recovery program.
The evolution of body brokers and partnership with sober homes
Sober living houses, or sober homes, act as halfway houses intended to help individuals integrate back into the community and stay the course on the path of recovery. However, in between the sober homes with good intentions that have eventual recovery as the goal, are those whose main goal is to use vulnerable patients as jackpot payoffs.
Recently, South Florida has become a central hub for drug treatment centers. Hundreds of people from across the nation head there hoping for redemption and recovery. Instead they may become victims of insurance fraud. Millions of dollars can be made billing patients for tests they do not need and treatment they may or may not receive.
Shockingly, some drug treatment centers encourage drug use because a relapsed patient means more profit. Palm Beach County State Attorney Dave Aronberg says the entire industry has been ". . . corrupted by easy money. Unscrupulous actors have taken advantage of a well intended federal law, and lack of any good law at the state level, to profit off people at the lowest stages of their lives."
How do patients end up in unscrupulous sober homes?
Homes are aided by recruiters who pray on vulnerable individuals. Recruiters act as scouts, seeking potential clients with good health insurance to scam. The recruiters are referred to as body brokers, and are participating in body or patient brokering.
Here is how it works: A drug treatment center owner may offer $600 a week (or more) in kickbacks to a sober home owner/operator for sending it good clients with health insurance. Then, body brokers work with worried families searching for help for their children. The family insurance is checked, and if it looks good, the broker may buy a plane ticket for the potential patient.
The parents are told insurance will cover everything. Once that client is admitted to a sober home, the fraudulent billing begins.
Consider the story of a 25-year-old male resident of Boynton Beach, Florida, who over the course of five years, had over $600,000 billed to his parents' health insurance. The charges included acupuncture, nutrition counseling, chiropractic care and urine testing. Urine testing is expected for drug-related treatment, but the five urinalysis tests cost $9,500 or $1,900 per evaluation.
Then there was a young woman from Chicago who began abusing prescription pills as a result her boyfriend's suicide, for which she felt responsible. The woman eventually landed in rehab where she was introduced to heroin. Finally, the woman's mother sent her to Florida for help.
Another mother living in Ohio was also desperate to help her daughter kick heroin addiction so she could care for her two young sons. She decided to send her daughter to Florida. Facing a similar family crisis, another mother got a call that her 22-year-old daughter had overdosed on heroin. The young woman had a son and the only solution was to send her to a sober home — in Florida. All of these parents had good intentions, but their trust was broken by unscrupulous homes.
The crackdown on fraudulent sober treatment centers has begun
The growing concern over the abuse of addicts and their families, is resulting a pushback against the trade in body brokering. Recently 30-year-old Eric Snyder, the owner of a Delray Beach drug rehabilitation center, billed insurance companies for over $58 million in fake tests and treatments, recruited addicts with drugs, gift cards and visits to strip clubs, was arrested.
Kenneth Chatman is one of South Florida's most notorious sober homeowners. While he was still on federal probation for unrelated crimes, he made millions by renting houses in the local area and partnering with drug treatment centers, offering them kickbacks to send him addicts. Chatman pled guilty in 2017 to a multi-million dollar conspiracy to commit healthcare fraud, and to sex trafficking, for prostituting his female treatment patients.
Florida cities and counties attempt to enforce regulations on sober homes
The crackdown and effort to clean up a virtually lawless industry has begun in Palm Beach and Delray Beach. The Palm Beach County Sober Home Task Force has arrested and charged over 30 addiction center operators and sober homes with body brokering.
The state of Florida is now asking sober homes to certify, on a voluntary basis, with the Florida Association of Recovery Residences (FARR), which mandates them to meet housing and business standards. Delray Beach, often referred to as the recovery capital of America, is attempting to implement tough regulations to get its crisis under control. The municipality is now requiring recovery homes to prove that they meet local certification standards.
The mayor of Delray Beach, Cary Glickstein estimates there are about 700 sober homes providing housing to up to 7,000 individuals in recovery. In West Palm Beach, Lake Worth and Boynton Beach there are hundreds more homes, operating without rules and regulations. These homes are running without oversight as an unintended consequence of federal disability and housing laws that bar municipalities from discriminating against those with physical or mental disabilities, including addiction.
Some cities attempting to limit sober homes have been sued successfully for discrimination. Additionally, because addiction treatment is not technically being provided within the homes, governments cannot regulate them in the same manner as they can drug treatment centers.
However, in an attempt to change the addiction treatment landscape, counties are beginning to try to regulate group homes and reduce recovery home scams by creating standards that protect addicts and their families from being exploited for financial gain.
One hurdle counties face in regulation of sober homes is that recovering addicts are protected under federal disability laws and sober homes are protected by federal housing laws, putting municipalities in a potentially tough position of trying to regulate a protected class. However, according to the sober home legislation expert, Daniel Lauber, "This is nothing new and those regulations have withstood legal challenges."
According to Delray Beach lawyer, Jeffrey Lynne, who represents treatment centers and sober homes and sits on the Sober Home Task Force, certification should be allowed. "In this case, certification would or should withstand any judicial scrutiny," said Lynne. "I think there's now sufficient evidence that shows there's actually harm to the disabled class with lack of oversight or regulation," Lynne added.
The State Attorney for Palm Beach County and a former member of the Florida Senate, Dave Aronberg, who heads up the Sober Homes Task Force points out that "legitimate players, the good guys, are far outweighed by the corrupt. This is not a case where a few bad apples spoil the whole bunch. This is a case where most of the apples are spoiled."
Florida does have a law directly addressing the problem: The Florida Patient Brokering Act. The act states paying a per-head fee for recovery patients, or offering patients any type of financial incentive to pick a specific individual's service is a third-degree felony. However, the law suffers from lack of enforcement. There is scant law enforcement personnel to track marketers, and some prosecutors do not have the motivation to pursue these relatively low-dollar individual crimes.

The opioid crisis is nation wide
Florida is not the only state facing the opioid crisis. Although Florida leads the nation in the use of sober homes, it has similar statistics on drug-related deaths as other states, like Ohio. However, Ohio is considering some different and controversial solutions to address its drug problem.
A Middletown, Ohio council member, Dan Picard, suggested that after three calls from individuals who repeatedly overdose, first responders would no longer be dispatched. Although the council has sympathy for those families who have lost loved ones as a result of a drug overdose, he said that due to the steadily increasing drug overdose calls, the city budget is drying up.
In Middletown, it costs $1,104 to send paramedics to an overdose scene to administer Naloxone, plus hospital and other expenses. So far in 2017 city paramedics have attended 598 overdose scenes, a 300 percent hike from 2016. In addition, Middleton spends more than $2 million per year responding to overdoses; a figure that represents approximately 10 percent of what the municipality collects annually in tax revenue.
Councilman Picard has received a lot of blow back for his statements, but says he has no regrets. City Manager Doug Adkins said the council could also decide to privatize EMS services or simply stop supplying EMS services to the city entirely.
Although these suggestions are potentially dangerous solutions to a devastating social problem, the argument over services highlights the reality of towns, cities and states trying to deal with the opioid crisis. Nevertheless, politicians, law enforcement and legal professionals are seeking ways to deal with the issue.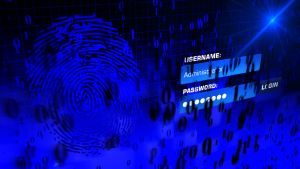 Over one million WordPress websites have been infected by a malware campaign called Balada Injector since 2017, according to cybersecurity firm GoDaddy's Sucuri. The attackers behind the campaign use all known and recently discovered vulnerabilities in WordPress themes and plugins to breach sites. They typically play out their attacks in waves once every few weeks,…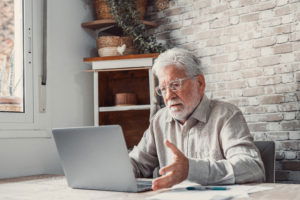 As a law firm marketing director, you understand the importance of SEO in driving traffic to your website and generating leads for your firm. However, convincing the partners of your law firm to invest in SEO can be a daunting task, particularly if they do not understand its benefits. Here are some tips on how…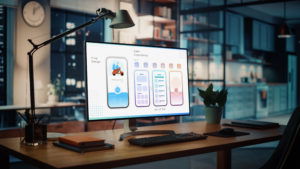 User experience, commonly referred to as UX, is an essential aspect of any marketing strategy, including law firm marketing. It encompasses everything that the user experiences while interacting with a product or service, including ease of use, accessibility, visual appeal, and overall satisfaction. The psychology behind user experience is a fascinating subject, and understanding it…