Building Digital Relationships for Business Development
In the world of legal marketing, it is easy to lose sight of the importance of developing relationships with depth.
An attorney who wishes to build a network of contacts and referrals, for instance, may unwisely focus on simply handing out as many business cards as possible. Another lawyer who wants to master online marketing, with its rapid change and technical challenges, might spend far too long trying to build links to his website.
But actual relationships – with depth, history and trust – are the foundation of all business. Your best clients and referral sources are probably those with whom you have cultivated meaningful relationships.
Online marketing can help build relationships

It is important to understand that your online presence does, in fact, help build relationships, and these relationships can develop without you even being aware of them.
The internet generation – those in their mid-30s and younger whose entire adult lives have been influenced by the internet – often develop relationships in entirely different ways from those who came of age in a largely offline world.
This new generation uses the internet as its primary tool for learning about businesses of all kinds – not just retailers and the like, but providers of crucial professional services, like law firms. You might suppose that the importance of legal representation means that face-to-face relationship building reigns supreme for law firms, but this is often not true in the eyes of the internet generation.
Developing trust online

Modern consumers can develop trust in you, your firm and your brand without ever meeting you. They are primarily interested in garnering information about you online – the stronger your online presence, the more opportunities to gain their trust.
Blogging is one of the best ways to build trust with people you have never met. Your blog enables you to demonstrate your expertise to anyone who might be interested. It should inform potential clients about legal developments in your area of practice and highlight your accomplishments.
Seminars and webinars are another method of gaining trust. They are even better than blogs at proving your experience in knowledge, albeit to a smaller audience.
Your younger and more internet-savvy potential clients will seek you out online before seeking you out in person, and will not hesitate to decide whether you are the attorney for them before meeting you or even speaking with you. Maintain a strong online presence to take advantage of this modern form of relationship-building.
Social media: where others talk, you listen

Relationship building via social media is a no-brainer in many industries. The good publicity that comes from a well-managed social media presence is priceless to businesses, and savvy customers know that sometimes a Facebook or Twitter post can resolve an issue faster than email or phone calls. But given the tremendous importance of client confidentiality, the utility of these outlets to attorneys for relationship building is not so obvious.
Whether you wholeheartedly embrace social networking as a public outreach tool or still have strong reservations about it, do not underestimate its utility as a tool for listening. Individuals and businesses use social media to tell the world about themselves and what is happening in their lives. In return for the minor effort required to maintain a basic profile and make connections, you get access to a wealth of information about what matters most to your clients and others like them.
You might read on LinkedIn that a client got a promotion or moved to another company, or Facebook might tell you a colleague has an upcoming birthday. This is a perfect opportunity to re-establish contact. You might simply send your well-wishes, or you might try to catch up with them on a professional or personal level.
In all cases, feel free to initiate contact by more traditional, personal means if you wish. Learning about something on a social network does not mean you cannot pick up the phone to talk about it. But no matter your own approach to social media, observe the various platforms enough to understand how clients and colleagues use them. You may eventually find that some types of outreach are, in fact, best accomplished online.
The importance of follow-up

Follow-up is very important in every stage of an attorney's relationship building from feeling out a vague prospect to keeping in touch with a retired client. Moreover, underestimating the importance of follow-up in general is all too easy, and assuming the responsibility lies with the other party is all too convenient. Shyness and passivity are the enemy of relationship building – take the initiative and follow up whenever appropriate.
Here are some examples of opportunities for follow-up that should not be missed.
If your firm hosts a seminar or webinar, follow up with every attendee. Request feedback on the event and ask whether they might have any work or referrals for you.
When you submit a proposal to a prospective client, request an in-person discussion of the proposal at their earliest opportunity. If you do not hear from them soon, make contact and try to schedule a meeting.
If you choose to attend networking events, follow up with all promising leads you find at them. A business card received is far more important than a card handed out.
The key similarity among all these situations is that one might reasonably assume, or at least hope, that the other party will make the effort to follow up – and the more promising the lead, the more reasonable that assumption may be! Do not fall into this trap. Take the initiative and follow up.
For young lawyers, relationship building today means rainmaking tomorrow

Young lawyers just starting out in their careers sometimes feel as if they will never land a big client. Consider the junior associate who sees the senior partners at his firm secure big "whale" clients, seemingly effortlessly, by virtue of having large networks of longstanding, meaningful relationships with business executives. The new attorney may feel that securing clients and, by extension, building relationships, is best left to the bigwigs.
Of course, no one remains a junior associate forever, and relationship building is therefore important at every stage of one's career. Just as today's junior associate is tomorrow's senior partner, the future leaders in a law firm's client pool are just getting their start now. No matter your position in any professional hierarchy, reach out to and develop relationships with your peers at other organizations.
Take a step back from time to time to look at your overall marketing strategy. Are you missing the human element? Are you passing up opportunities to cultivate real relationships with the people who are important in your professional life? If the answer is yes, take the steps outlined above to develop your relationships.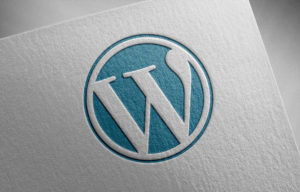 Are you looking to maximize your law firm's website's potential? You're in the right place. WordPress offers a wealth of plugins that can improve your website's functionality, from search engine optimization to online event scheduling. Here are five must-have plugins for law firms: Gravity Forms – Communication is key when it comes to your law…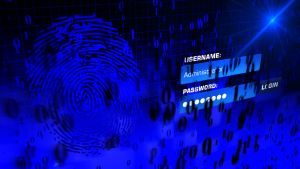 Over one million WordPress websites have been infected by a malware campaign called Balada Injector since 2017, according to cybersecurity firm GoDaddy's Sucuri. The attackers behind the campaign use all known and recently discovered vulnerabilities in WordPress themes and plugins to breach sites. They typically play out their attacks in waves once every few weeks,…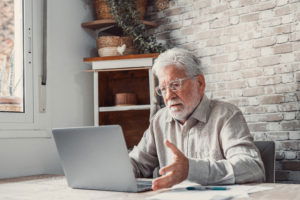 As a law firm marketing director, you understand the importance of SEO in driving traffic to your website and generating leads for your firm. However, convincing the partners of your law firm to invest in SEO can be a daunting task, particularly if they do not understand its benefits. Here are some tips on how…