By the numbers: Understanding Google's Demographics and Interests Reports
Data from new reports inside Google Analytics can help you sharpen your marketing and bring in new cases. Here, you'll find a primer on Google's new Demographics and Interests Reports.
Over the course of the last two years, legal and regulatory scrutiny of online user privacy has resulted in a slew of changes to the data available in Google Analytics.
In 2012, a $22 million run-in with the Federal Trade Commission over privacy violations started Google down the path of self-regulation for increased user privacy. But the 2013 National Security Agency/PRISM scandal made search encryption a top priority for the company. Although Google has stayed ahead of regulatory requirements in the United States, the more hawkish European Commission is right on Google's heels.
Most significantly for those who use Google Analytics data to drive digital marketing tactics, user keyword data are disappearing. But, in their stead, a new data set has arrived.
And for small to medium-sized businesses, the new data is a boon.
Want to know how visitors 65+ behave on your website? Interested to learn that a large number of your visitors are currently shopping for investment advisers? If you don't already use Google Analytics, it's time to start putting its data to good use.The reporting tool finally has something interesting to tell you about your firm, your potential clients and your opportunities.
Casting a Wider Net
Until last year, Google Analytics could report that the website visitors who found your website using the search term "child custody attorney" were the most likely to end up filling out the contact form or calling the office.
The marketing connection was direct: put more dollars behind high-performing search terms.
But this technology made it too easy to identify individual users. As search encryption has increased over the last year, business owners have seen much of this data disappear.
Fortunately, the replacement data is more compelling. Using Demographics and Interests Reports, business owners can now see how people of different age groups, genders and interests behave on their websites.
For a law firm, it's a better data set. Knowing that "child custody attorney" converts more often than "child custody lawyer" does very little for an overall sense of how to drive business growth.
But the new data — for example, the discovery that a lot of people 65+ browse your website, but very few of them convert — can alert firms to genuine and actionable business opportunities.
Activate Your Reports
In order to display data, Google Demographics and Interests Reports must be activated manually. Firms that retain ongoing website support may have already activated the reports. If so, the report tabs will immediately display data when clicked. If not activated, the screen will display an activation prompt.
Warning: activation is not a DIY activity. Google provides a list of instructions on how to activate these reports, giving the impression that it's a relatively simple process. One portion of the process requires the simple click of a button right inside the online Analytics dashboard, but a corresponding portion requires a change to the tracking code that is installed within the website's programming. Fortunately, the code change is quick and simple for a professional programmer.
Demographics and Interests Reports: A Guide
The new reporting areas can be found under the Audience section of Google Analytics (which is inside the main menu running down the left side of the screen). Use this guide to click through all the new reports.
Demographics: Overview
This tab gives an at-a-glance look at the ages and genders of website visitors. The age reporting is broken into segments: 18-24, 25-34 and through to 65+.
Demographics: Age
This tab provides more detailed information about the behavior of website visitors of each age group: how much time they spend on the site, how many pages they view on average, their conversion rates and more.
Demographics: Gender
The gender counterpart to the Age tab offers detailed information about how men and women behave on the site.
Interests: Overview
This tab provides a graphic overview of the information contained in the next three tabs: Affinity Categories, In-Market Segments and Other Categories.
Interests: Affinity Categories
Google lets advertisers target audience members by interest. For example, a car company may want to target "Outdoor Enthusiasts," "Savvy Parents" or "Auto Enthusiasts" with their ads. Now, this report tab inside Google Analytics shows that car company how many people from those categories actually come to the website, and how they behave when they do.
Even if you don't run advertising campaigns, this tab will report on which Affinity Categories your website visitors belong to, and it will display their aggregate behavior on your website.
Interests: In-Market Segments
If someone has spent a fair amount of time searching for and viewing laptop computers, Google considers that person to be "in the market" for a laptop. This report shows the aggregate behavior of cohorts of visitors who are in the market for different products.
Interests: Other Categories
According to Google, this is a collection of audience segments that don't yet fit into In-Market Segments or Affinity Categories. It is best used if you are on the hunt for an extremely specific audience segment that can't be found in the other interest categories.
Four Ways Your Law Firm Can Use These Reports
Can this information really help a law firm grow?
1. Use In-Market Segments to spark a collaboration.
Perhaps many users on your site are in the market for investment services or for tutoring services. It may be time to develop a marketing collaboration. Contact local professionals in key segments and see if there is an interest in working together. Form a network. Co-sponsor an educational seminar — and then advertise it on your website!
2. Use Affinity Categories for inspired content.
The toughest part about keeping your firm's blog current is thinking of topics you should address. Let the Affinity Categories provide inspiration. If a number of your visitors are technophiles, perhaps you can use a new gadget as the theme of or introduction to your next post.
3. Use age and gender data to improve your website.
If a particular demographic segment seems alarmingly prone to abandoning your website before contacting you, do a little market research. Have a staff member sit down with a few real-life members of that segment for a website walk-through. You might discover that something small — a particular button, or a difficult piece of information to find — is frustrating visitors.
4. Glean some advertising intelligence.
If reports show that your visitors love hockey, perhaps the local hockey juniors are a better sponsorship for you than the Little League baseball team. But simpler than that, try out a Google ad campaign. As a beginner, the best idea is to identify something that works and put some money behind it. If your reports show that 35-to-44-year-old women are most likely to contact you, then put a few dollars into bringing more of them to your website.
Frequently Asked Questions
1. How does Google collect all this information?
Google aggregates data from users' searches and website visits and draws conclusions from that collection. If a user visits Glamour Magazine every day and frequently searches for two-year-old birthday party ideas, Google might conclude that the user is a 25-to-34-year-old mom with an affinity for beauty products.
2. Doesn't that mean that the data isn't 100 percent reliable?
Yes. Theoretically, a 25-year-old employed as a blogger on issues relating to seniors could use his computer to research Social Security and Medicare benefits and therefore be classified by Google as a 65-year-old.
Nonetheless, Google works continuously to ensure that the data is generally reliable, just as TV stations have done for decades.
3. What's the fine print?
Any website that activates Google Analytics must post a privacy policy and inform users of the collection of anonymous data, as required by the Google Analytics Terms of Service.
Aside from the setup — which most web support companies should provide as part of a basic web support package — using Demographics and Interests reports is easier and more intuitive than it sounds. If your website is an important venue for communicating about your firm to the public, then your firm should be using these reports to gain a baseline understanding for how the public is responding to the information given. But most importantly for law firms looking to grow, these new reports can point to avenues for new client acquisition both on- and offline.
Set Up Your Goals and Event Tracking
It's interesting to know that users aged 35-44 spend more time on your website than any other age group. But the question is: does it matter? Because visitors have different purchasing personalities, some may spend hours on a website before purchasing, while others may view just a page or two before picking up the phone.
Conversion goals and event tracking provide critical context to Google Analytics reporting.
For an older or simpler site, conversion goal setup is easy and effective. Choose a high-value page — typically the Contact Us page or the Thank You page — and enter it into the goals section on the Admin tab. Instantly, it will begin recording, and you will be able to see which visitors are making it to those high-value pages.
It may turn out that 25-to-34-year-olds are spending the most time on the site, but that visitors aged 35-44 are the most likely to convert.
For a more sophisticated site, event tracking can show video views and clicks on specific images or text links.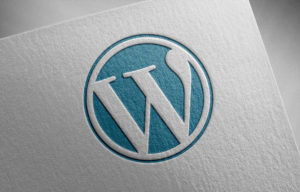 Are you looking to maximize your law firm's website's potential? You're in the right place. WordPress offers a wealth of plugins that can improve your website's functionality, from search engine optimization to online event scheduling. Here are five must-have plugins for law firms: Gravity Forms – Communication is key when it comes to your law…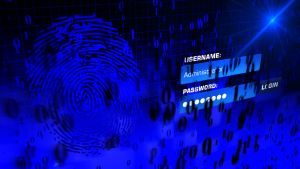 Over one million WordPress websites have been infected by a malware campaign called Balada Injector since 2017, according to cybersecurity firm GoDaddy's Sucuri. The attackers behind the campaign use all known and recently discovered vulnerabilities in WordPress themes and plugins to breach sites. They typically play out their attacks in waves once every few weeks,…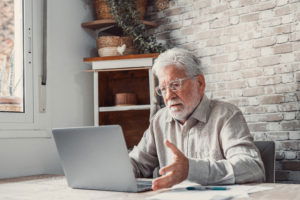 As a law firm marketing director, you understand the importance of SEO in driving traffic to your website and generating leads for your firm. However, convincing the partners of your law firm to invest in SEO can be a daunting task, particularly if they do not understand its benefits. Here are some tips on how…