Can We Stop The Spread of Propaganda Online?
As details continue to emerge about how foreign powers use social media to manipulate voters, governments are trying to fight back. But whether governments can effectively regulate content on Facebook and Twitter is still an open question. In the United States, First Amendment law has not yet caught up to the challenges of quickly evolving technology. Can Congress come up with solutions that honor free speech and protect the integrity of elections?
The question of regulation is being raised again in light of Twitter's decision to ban all ads from Russian news agencies Sputnik and Russia Today (RT).
Twitter co-founder and CEO Jack Dorsey explained, "This decision was based on the retrospective work we've been doing around the 2016 U.S. election and the U.S. intelligence community's conclusion that both RT and Sputnik attempted to interfere with the election on behalf of the Russian government."
As revelations have surfaced about the depth of foreign interference in the 2016 elections, U.S. lawmakers have introduced the Honest Ads Act, an attempt to govern political advertising on radio, television, in print and on social media platforms.
The Honest Ads Act has been touted as one of the strongest responses by Congress to address Russian meddling in campaigns. The act was introduced by Republican Senator John McCain and Democratic Senators Amy Klobuchar and Mark Warner, a former technology executive and vice chairman of the Senate Intelligence Committee.
The Act aims to expand currently existing election laws, which cover radio and television outlets, and apply them to paid digital and online social media ads. The law has not kept up with the growth of technology. Current U.S. laws ban foreigners from spending money to attempt to influence American elections, but these laws were not effective.
To remedy this, Congress would like to require social media platforms that receive at least 50 million monthly views to keep public files of all ads bought by anyone spending over $500, and have these platforms make "all reasonable efforts" to ascertain that foreign entities and individuals are not purchasing political ads to influence the United States. Such regulations could prove difficult to enforce as foreign actors become more savvy. Those seeking to buy such subversive ads will not always pay in a foreign currency and will go to greater efforts to hide the fact that they are foreign buyers. The proposed legislation was not met with industry enthusiasm, but lawmakers hope social media companies will ultimately decide to work with them.
Will the proposed act pass?
The biggest players in Silicon Valley claim to be in favor of transparency, but do not appear ready to support the proposed regulations. The fight could be a test of the tech giants' lobbying abilities in the face of public disapproval over their handling of the controversy so far.
It is also not clear how much support the Act could garner in Congress, or whether Republican leadership would agree to bring it to the floor. Given the political unrest in the White House, it is possible the Act could be derailed through lack of cooperation.
Google is examining what steps it can take to control the spread of fake stories. Google wishes to reduce foreign abuse and improve transparency, but must balance this effort against its goal of protecting users' privacy. Facebook, for its part, did give congressional investigators thousands of Russian-linked ads that ran during the 2016 election.
The debate begs the question: Does the right to privacy of a foreign or domestic user justify the real-world results of interference? How can users' privacy be protected while actions are monitored for subversive activity?
Increasingly, political discourse is moving into the largely lawless world of cyberspace. And without new regulations, tech companies like Facebook and Twitter are left to decide what they will allow on their platforms.
While it may be illegal for foreigners to financially influence elections in the United States, no real way exists of enforcing this law. Furthermore, the fact that private companies are assuming this role is troubling to some. It makes a few large corporations the arbiters of speech.
According to the American Civil Liberties Union (ACLU), "Once companies go down the path of engaging in censorship, line-drawing decisions are often impossible, inconsistent, capricious or downright silly." The slippery slope argument possibly overlooks the rapidly evolving world of technology systems that can be hacked and manipulated, a point emphasized by Higher Ground Labs and its co-founder Andrew McLaughlin.
"Tech companies have built systems that are so open to manipulation by bots and trolls and other techniques that they effectively reward propaganda. Failing to tackle that problem means ceding the terrain to fraudsters, fake-news pushers and other kinds of propagandists, who easily gain the upper hand," said McLaughin.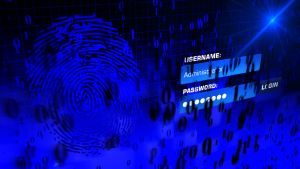 Over one million WordPress websites have been infected by a malware campaign called Balada Injector since 2017, according to cybersecurity firm GoDaddy's Sucuri. The attackers behind the campaign use all known and recently discovered vulnerabilities in WordPress themes and plugins to breach sites. They typically play out their attacks in waves once every few weeks,…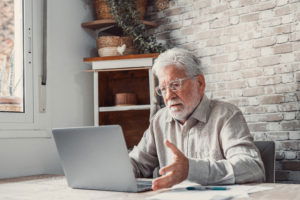 As a law firm marketing director, you understand the importance of SEO in driving traffic to your website and generating leads for your firm. However, convincing the partners of your law firm to invest in SEO can be a daunting task, particularly if they do not understand its benefits. Here are some tips on how…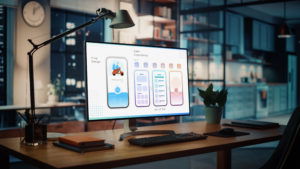 User experience, commonly referred to as UX, is an essential aspect of any marketing strategy, including law firm marketing. It encompasses everything that the user experiences while interacting with a product or service, including ease of use, accessibility, visual appeal, and overall satisfaction. The psychology behind user experience is a fascinating subject, and understanding it…