Up Next in Tech: A look at the Annual Consumer Electronics Show
The annual Consumer Electronics Show (CES) in Las Vegas showcased products for everyone to look forward to in the coming year. Rather than finding the one gadget to rule them all, attendees were introduced to myriad specialty electronics that do specific things very well.
4,000 things to consider when buying a new TV
Offering 3D programming is a good gimmick for selling tickets and TVs. But not everyone wants to wear glasses that can darken the picture and possibly give you a headache. Many screens are touted as being 3D-ready with a tempting price tag. Do not give in.
Ultra High Definition, or 4K, is the next standard in media. Named for its nearly 4,000 horizontal pixels per display, 4K boasts a resolution of four HD screens combined. When introduced at last year's CES, 4K sets carried suggested prices projected to be in the tens of thousands, but costs have dropped dramatically. More filmmakers are expected to film their content in 4K to support the format of the future.
The only thing more important than resolution is screen display itself. Plasma is nearly extinct. LCD and LED are currently dominating the market, but the new king of display technology will be OLED. Organic light-emitting diodes emit no backlight so they can show the darkest blacks and the lightest whites. OLED TVs are some of the thinnest ever manufactured, and OLED mobile devices can be curved or bendable.
You have the TV, what do you watch?
Presentations are a part of any lawyer's day-to-day, so it's important to have the ability to display documents, images and video. Set-top boxes such as an Apple TV or a Roku aren't your best investment. They don't support 4K and the apps they provide are already being built into today's smart TVs.
One alternative is Hisense's Pulse Pro, an Android-powered set-top box that does away with the standard keyboard. It is controlled by an intuitive remote with a microphone for voice commands. Since it runs Android, you can access apps from the Google Play store as you would from your phone.
If you need your TV to run specialized software that an Android set-top box or Mac Mini won't run, consider Intel's NUC Kit. The tiny 5 x 5-inch box packs the same punch as a full-sized desktop. It has a Core i5 processor (a beast for a computer this size), HDMI out, a built-in microphone, infrared for remote controls and a 180GB solid state drive running Windows 8.
AMD has introduced their own nano PC prototype, running on a low-voltage Mullins processor. This slab of electronic engineering sits above your TV and comes equipped with Bluetooth, WiFi, HDMI out, a camera and a 256GB solid-state drive. With all those acronyms and numbers tucked in such a small form factor, desktops can stay relevant ­— now that they actually fit on your desk.
Technology works best when connected
Most people are familiar with Bluetooth, 4G and WiFi. But it is now more important than ever to pay attention to the finer details, like versions. Bluetooth 4.0 is the latest revision, but it is only available in a handful of the newest phones and gadgets. WiFi is also ready to make its next leap, from 802.11n to 802.11ac. The new wireless spec adds wider bands that easily travel through walls, extending its range and giving users a speed boost. With the new frequencies, speeds are rated double their predecessors, in the 433Mb/s to 1300Mb/s range.
Another boom for commerce and information sharing will be powered by near field communication (NFC). An estimated 400 million phones with NFC will ship in 2014. From parking meters to checkout lines, data exchanged through NFC allows you to replace your credit cards with your cell phone. NFC tags are small enough to fit on a sticker and can be programmed to open an app, send a text message or take any other action you choose.
Your data makes technology valuable
You can easily slap a "delete this email if you aren't supposed to read this" message in your signature, but that will not prevent prying eyes. Your firm should be keeping confidential documents within your firewall and out of external email servers.
Network-attached storage (NAS) devices are a must have for any small to medium sized office. NAS systems can support a single drive or up to eight hard drives. Synology makes award-winning NAS solutions that run scheduled backups, have advanced access control, secure VPN and a server for internal web applications.
IoSafe has released the NAS 1513+ (based on Synology's 1513+), which adds disaster proofing to your most protected digital files. Up to 20 TB of storage can be housed in a fireproof and water-submersible enclosure.
Prepare to live in the internet of things
Inexpensive components and explosive Kickstarter campaigns are enabling a wave of wearable gadgets. Smart watches are becoming ubiquitous. These watches connect to your phone, allowing you to receive and respond to notifications just by checking your wrist. The Pebble smart watch broke a Kickstarter record last year. This year, Pebble introduced the Pebble Steel: the same guts with a CNC machined steel body.
Another Kickstarter favorite is The Dash: wireless in-ear headphones that can store 1000 songs and act as a bluetooth headset; they are rugged for athletic use and are controlled by touch sensors on the earpieces.
Battery life is not something you think about in a gadget until it dies mid-day. The Mophie Space Pack for the iPhone 5/5s grants additional battery life and 16GB or 32GB of extra storage. Ventev has also released a car charge with a 6,000mAh polymer battery so you can take it with you for 25 extra hours of charge time.
With so much new technology on display, CES vendors offer practical solutions for attorneys alongside games and gadgets to entertain during much needed leisure time. You can find solutions for presentations, data storage, time management and more on the exhibit floor — all while discovering new ideas for managing your professional and personal lives.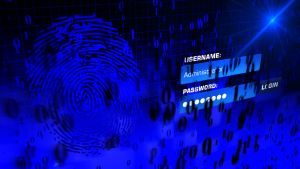 Over one million WordPress websites have been infected by a malware campaign called Balada Injector since 2017, according to cybersecurity firm GoDaddy's Sucuri. The attackers behind the campaign use all known and recently discovered vulnerabilities in WordPress themes and plugins to breach sites. They typically play out their attacks in waves once every few weeks,…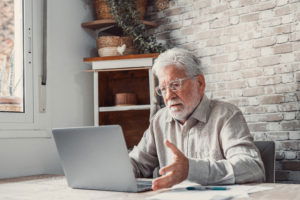 As a law firm marketing director, you understand the importance of SEO in driving traffic to your website and generating leads for your firm. However, convincing the partners of your law firm to invest in SEO can be a daunting task, particularly if they do not understand its benefits. Here are some tips on how…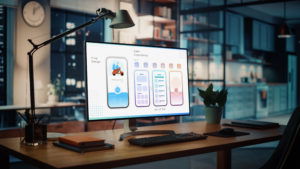 User experience, commonly referred to as UX, is an essential aspect of any marketing strategy, including law firm marketing. It encompasses everything that the user experiences while interacting with a product or service, including ease of use, accessibility, visual appeal, and overall satisfaction. The psychology behind user experience is a fascinating subject, and understanding it…