Chatbots and Legal AI: Your Competitors and Partners
Chatbots on websites are proliferating rapidly. As the artificial intelligence (AI) behind modern chatbots matures, the virtual agents become viable for an increasing number of use cases. They allow routine work to be automated even when that work involves interacting with customers.
They support existing customers, recruit new ones, and even create valuable products.
Chatbots and other forms of AI are disrupting many industries. Already, a wide variety of automated legal products are available, potentially threatening law firm revenues.
Are law firms condemned to trying to outthink and outclass a rapidly evolving competitor? Or can they embrace chatbots for their own purposes?
Common Tongue
One key field within AI is natural language processing (NLP). Chatbots use NLP to understand and respond to a range of questions on a given topic. While most computer applications require input to be very specifically formatted, NLP allows the user to act more like they are talking to a person.
This is not the artificial intelligence of science fiction that can have a convincingly human conversation on a wide array of topics. However, the sophistication of AI and the helpfulness of chatbots has advanced to the point where companies in many industries, from health care to finance, are beginning to employ them to free up humans for more demanding work.
As is often the case with new technology, the legal industry is a comparatively late adopter. The litany of usual reasons apply: tradition, risk aversion and the sway of the old guard. Thus, the multitude of AI-based legal services today are very expressly not law firms, by and large. They offer a product, but not representation, and therefore minimize the inherent risk of a cutting-edge, automated legal service.
Neither chatbots nor even the most sophisticated AI can offer legal representation. But attorneys can use AI and chatbots to expand their capabilities, offerings and revenue.
Legal chatbots for consumers and businesses
If the idea of a chatbot generating truly useful work and revenue leaves you skeptical, you are not alone. A quick survey of the legal offerings currently available is illuminating.
In some cases, customers of these services are unlikely to hire a lawyer in any case. A chatbot or other automated legal service gives them extra information and a better chance at success. In other cases, they truly do eat away at the margins of law firms' revenues. And they are the precursors of ever more sophisticated offerings.
You may already have heard of a chatbot called DoNotPay. In 2015, British teen Joshua Browder created the website and chatbot after receiving a number of parking tickets and noticing the formulaic way in which they could be appealed. The site quickly got thousands of users' tickets dismissed. This year, Browder expanded the tool's capabilities to allow users to appeal other fines, initiate disputes with retailers and even file lawsuits.
LawGeex offers automation of contract review for businesses. The service reads proposed contracts, highlights potential problems and suggests edits based on a company's pre-defined policies. LawGeex promises to relieve in-house counsel of a tedious task to do higher value work. Lawbot similarly automates contracts review.
Legaliboo from Spain drafts legal documents based purely on Facebook Messenger interviews with customers. Lexi, a chatbot from LawPath, generates privacy policies and non-disclosure agreements for free.
Legal chatbots for attorneys
If chatbots can create marketable legal products — and clearly they can — many law firms can surely find value in the virtual agents as well.
One high-profile example is Convey Law, a leading conveyance firm in the United Kingdom, which launched a chatbot in 2017. The so-called "Conveybot" allows clients to obtain conveyancing quotes quickly and at any time of day or night. When it cannot answer a question, it brings in a staff member and learns from the answers they provide.
Law firms can acquire chatbots in one of three ways:
Use ready-made customizable bots. Chatbots programmed for specific tasks are available from a number of companies. They often include a certain, limited amount of customization for a firm's unique needs.
Contract for the creation of a tailored bot. The same programmers who designed the off-the-shelf chatbots are often available to create custom-tailored bots with ever-more-advanced skills. Many companies offer both of these first two services.
Create your own bot. Platforms exist to create your own chatbot. While they do not require any true programming skills, it helps to have a techy skillset and a desire to tinker
Chatbots employ an increasing variety of skills, but fundamentally, they can only excel at fairly repetitive tasks that do not require creativity. Here are a few of the most common chatbot skills:
Visitor reception: Reception chatbots are quite common because they are simple. Their purpose is to generate leads from website visitors, and so they have a fairly limited range.
Client intake: For some practices, client intake is a time sink. It may entail a drawn out effort to collect information and documentation which does not generate many billable hours. Chatbots are able to reduce the human time spent on these activities and increase efficiency and revenue.
Document creation: The same chatbots that threaten transactional attorneys' revenues can help expand and bolster those firms. An automatically-generated document that is reviewed by an actual attorney can give extra peace of mind and differentiate such a service from similar non-attorney services, which are themselves significant revenue generators.
As with most cutting-edge tech spaces, chatbots and companies offering them rise and fall rapidly. Here are a few of the current leaders in the marketplace.
LawDroid began as a bot that helped users incorporate businesses in California. The company now offers a series of bots for law firms. A reception bot converts visitors into leads, a paralegal bot handles intake and client management, and a legal health check bot diagnoses legal issues.
Docubot works through a firm's existing site to produce documents and also perform client intake.
Automio is an automation service featuring document creation chatbots tailored to law firms. Through the Automio marketplace, law firms can buy and sell chatbots from each other.
Chatfuel allows for the creation of bots that operate via Facebook Messenger. The company claims to power nearly half of all Facebook Messenger bots. You can create a chatbot yourself or pay the company to produce one for you. Chatfuel offers many integrations with third-party services. For example, it can link to your blog posts on WordPress.
FlowXO is a self-serve chatbot creation platform that will appeal to those who want to tinker with their own bot. Users can design working bots for free and upgrade to paid accounts if their bots become very active.
A chatbot can also be a key function of a broader AI-based program. This is the case with ROSS, a virtual legal research assistant available to law firms by subscription. Using natural language questions, attorneys can ask ROSS to research case law and find legal precedent pertaining to the facts of their cases. It also monitors newly published law and automatically notifies attorneys of new information pertaining to their preferences.
As is often the case with developing technologies, chatbots and AI are disrupting a series of industries. The legal industry being what it is, this disruption is somewhat delayed and cushioned for law firms. For the nimble and growing firm, chatbots present an opportunity to get ahead of the competition, save time on repetitive tasks, and diversify revenue.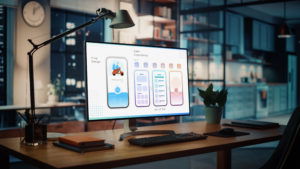 User experience, commonly referred to as UX, is an essential aspect of any marketing strategy, including law firm marketing. It encompasses everything that the user experiences while interacting with a product or service, including ease of use, accessibility, visual appeal, and overall satisfaction. The psychology behind user experience is a fascinating subject, and understanding it…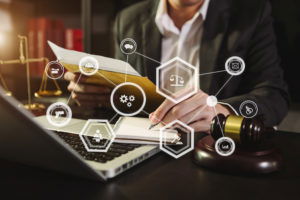 With each New Year, businesses and law firms alike look for ways to improve their practice. We wanted to know what some of the nation's top law firms were working on for 2023… so we asked them! Here's what law firms are doing to build bigger (and better) law firms in 2023.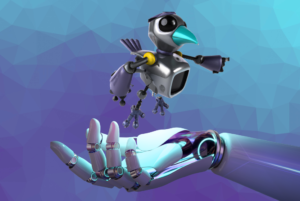 OpenAI's ChatGPT bot has been generating a lot of buzz. But can it generate unique content, over, and over, and over again? To find out, we created a fictional character named Larry, the Hairy Canary and asked ChatGPT to write a poem… and then another poem. And then another. Over the course of our tests…