Client Journey Mapping for Law Firm Marketing
Too many law firms have a random approach to marketing: resources are applied haphazardly toward advertising or website development, and everyone hopes the phone keeps ringing. This method is obviously flawed. In order to improve, you need to know what works and what does not, and that is only possible with a systematic approach.
However, being organized does not only mean that your marketing expenses and results are tracked in a spreadsheet. Rather, some larger organizing principle is required to conceptualize the big picture of your firm's marketing mission. One such concept is the Client Journey.
The Journey Concept
Thinking in terms of the client journey is a simple way for a law firm's marketing team to put themselves in the client's shoes at various phases in the relationship, particularly in the crucial period when a prospective client becomes a client of the firm. This helps the marketing team analyze successes and failures, and develop strategies for each stage in the journey.
There are several ways to describe the client journey, but we will look at five stages: Discovery, Consideration, Decision, Engagement, and Loyalty.
The first three stages represent the period where a potential client makes the decision to hire the firm, while the last two stages represent the satisfied client who returns for future legal needs and recommends the firms to others.
In the Discovery stage, a potential client becomes aware of the firm. This may occur long before the person needs legal services, if the marketing team has succeeded in associating the firm's brand with expertise in a certain legal field. Other potential clients will not discover the firm until they begin to look for a solution to a specific legal problem. This is where initial impressions are key to determining whether the person will move to the next stage.
First impressions matter, but they are not enough. In the Consideration phase, the client wants to learn more about how to address their issue, including which attorney or firm to call. Increasingly, customers for every type of business expect nearly all of their questions to be answered by a company's website, before they even think of picking up the phone. This is even more true when researching a legal issue. If more people find answers to their question on your firm's website, then the better positioned the firm is when the client is ready to make a decision.
If all goes well, the Decision stage completes a crucial part of the journey: a prospective client has found your firm, compared it to the competition, and decided to make the call. If the firm's attorneys and staff meet the person's expectations, the firm has a new client. This is cause for celebration, but marketing does not end when the client signs a fee agreement.
During the Engagement phase, a client's expectations need to continue to be met, and an essential factor in this is making sure that their expectations are realistic. It should go without saying that a firm that makes promises it can not keep will not maintain a positive reputation. The marketing messages that brought the client on board have to be matched by the reality of what the firm's attorneys deliver. This is the recipe for client satisfaction.
An attorney's reputation is invaluable, and word-of-mouth is still one of the most effective marketing methods. Happy clients pay future dividends, as they return for repeat business and recommend the firm to others. Success at the Loyalty stage involves not only sending satisfied clients on their way, but actively employing their positive experience as a marketing message.
When building a marketing plan around the client's journey, it is important to remember that the journey is not always linear, with discrete steps. The diversity of legal issues that arise means that some clients must jump to making a decision quickly, while others have more time to ruminate in the consideration phase. In some cases, the firm has earned such loyalty that a strong recommendation from a friend or family member is all that is needed to bring a new client on board. In other situations, a competing firm has failed in the engagement phase, and the client is considering jumping ship to your firm, with very clear ideas of what they are looking for. Keep in mind that the journey concept is just that: an idea that can serve as an organizing principle, allowing the firm to analyze the ways that prospective clients approach the firm, so that carefully targeted marketing strategies can be crafted.
Mapping the Journey
The five-stage journey set out here is a starting framework that your firm can develop based on your marketing team's own knowledge and experience. To truly serve the firm's interests, that framework needs to be filled in with rich data specific to your region, field of law, and the firm's actual experience with clients. Gathering that data is a critical part of mapping the client journey.
At some stages, the firm is likely already gathering the information needed. For example, the question, "How did you hear about us?" should already be part of your firm's intake process, providing indispensable data about the discovery phase. If your firm does not already ask satisfied clients to write online reviews, implementing such a process allows the firm to record valuable feedback while putting client loyalty to powerful use influencing people who are just discovering the firm.
Other types of information will not be generated without effort. This is where mapping the client journey can help the firm address gaps in its knowledge about its own clients.
One type of information that is often overlooked is what happened to the prospective clients who never got past the discovery or consideration phases. The problem with the question, "How did you find us?" is that it is only addressed to the people who found you. In mapping the client's journey, you also want to learn about those who strayed from the map and wandered over to another firm. The fact is, some of this data already exists, and more can be generated with a little effort. Regarding the ones who never discovered your firm, some research can reveal what went wrong. First of all, when a potential client enters your field of law and your city into Google or another search engine, is your firm on the first page of results? If not, it needs to be. Developing your website using principles of search engine optimization will move you up in the organic results, and Google will be happy to sell you ad space as well. However, visibility is just step one. To find out what makes people click, do some A-B testing. The blurb that appeals to you may not be the one that clients click on. Experiment, and let the data speak.
Once people are clicking on to your website, are they staying to consider your firm further? To find out, check your bounce rate. If too many of your website users look at just one page and then move on, that is not a good sign. People look to search engines to find attorney websites with answers to their questions. Does your firm's website provide useful, detailed information, or vague marketing language? Solid answers to common questions will bring in web traffic from search engines. When it is time to move to a decision, users are much more likely to call the firm that provided them with the answers they were looking for.
Another set of forgotten data can be found at the other end of the client journey. You can probably name your most enthusiastically satisfied clients, and you know they are recommending your firm to others. Likewise, dissatisfied clients stick in one's mind; hopefully they are few and their issues are addressed appropriately. What about everyone in the middle? It makes sense to only request public online reviews from the happiest clients, but the opinions of the unhappy and indifferent provide data the firm can use to create a smoother client experience. Client satisfaction surveys are the way to gather this information. The results may reveal major potholes in the client's journey that would not otherwise be fixed.

Marketing for Stages of the Journey
The payoff for mapping the client journey is the ability to redesign the navigation system, funneling potential clients to your door, and ensuring that when they leave, they are happy to point others in the right direction. Organizing a marketing strategy around the client journey can help the firm's team produce content that is appropriate for each stage.
Isolating the discovery phase is a good way to highlight the importance of branding. If the firm has worked to associate its brand with a certain legal field, then people will be more likely to remember it. When individuals are asked, "Do you know a good lawyer in x field?" the association will rise to the surface. An elegant, user-friendly website will ensure that their initial impression is favorable and leads them toward choosing your firm.
Many potential clients will spend a considerable amount of time seeking answers online. Your firm's website should be a hub of useful information. Keep in mind that your potential clients may find you not by Googling your field of law, but by asking a specific question, perhaps one that no other firm has published a good answer to. Providing detailed information in response to your clients' frequently asked questions not only garners web traffic, it helps build your brand. The firm with the encyclopedic answers comes across as the one with the most knowledge and experience.
An important thing to keep in mind is that people look at different devices at different stages of the journey. It should go without saying that your firm's website needs to be mobile-friendly, not least because Google penalizes sites that are not. However, the client's experience of using the site should also be consistent from desktop to mobile device, because many users switch devices mid-task. While mobile devices have become ubiquitous and popular for web browsing, most consumers also have desktop devices which they use for more detailed research. Your website should be accessible no matter where in the client's journey you meet them.
Of course, the engagement phase is where marketing takes a back seat to good lawyering. There is no substitute for providing exemplary legal services, but the client experience is more than that. Survey your clients to learn whether they are satisfied in all the small ways that contribute to their positive relationship with the firm. Do they feel that they are treated with courtesy and respect by all members of the staff? Do they feel that they are kept informed about the status of their matter? Are their preferences to communicate by phone or by email honored? Is there an online customer portal where they can check the status of their case or attend to other tasks? If they do not wish to use the online portal, is that preference honored? All of these factors and more can make this part of the client's journey pleasant or bumpy.
It would be a mistake to think that the marketing task is over when a happy client walks out the door. Appropriate solicitation of online reviews showcases the power of client loyalty, and conducting client surveys provides the data needed to continually improve the client journey. In fact, the last phase of the client's journey is perhaps the most powerful, because it holds the potential for compounding rewards. Loyal clients return and send their friends, doing the marketers' job for them. Paying careful attention to each stage of the journey is the way to carry clients to this destination in a sophisticated fashion.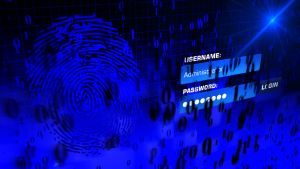 Over one million WordPress websites have been infected by a malware campaign called Balada Injector since 2017, according to cybersecurity firm GoDaddy's Sucuri. The attackers behind the campaign use all known and recently discovered vulnerabilities in WordPress themes and plugins to breach sites. They typically play out their attacks in waves once every few weeks,…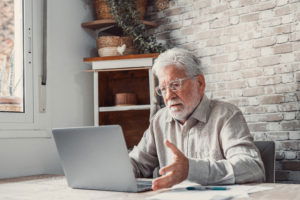 As a law firm marketing director, you understand the importance of SEO in driving traffic to your website and generating leads for your firm. However, convincing the partners of your law firm to invest in SEO can be a daunting task, particularly if they do not understand its benefits. Here are some tips on how…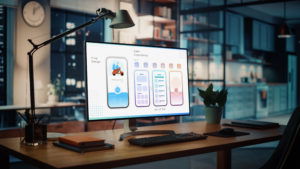 User experience, commonly referred to as UX, is an essential aspect of any marketing strategy, including law firm marketing. It encompasses everything that the user experiences while interacting with a product or service, including ease of use, accessibility, visual appeal, and overall satisfaction. The psychology behind user experience is a fascinating subject, and understanding it…