Client Relationship Management
From elementary business concept to specialized software tool
The importance of maintaining and nurturing client relationships cannot be overstated. Client-focused software tools help strengthen your firm's prospect management and intake process, allowing you to spend more time on your practice.
In nearly any industry, including law, communication between individuals is a key factor in every business deal. Broad-based marketing can bring in prospects, but a personal touch and an emotional connection helps close the deal. Excellent service yields repeat business, but a well-timed reaching-out to a friendly client accelerates the process and strengthens the bond.
Young attorneys with just a few clients can easily keep a mental record of their business relationships, just as anyone can remember important characteristics of their closest friends and family. But prudence dictates that as your client base grows, you need better tools to track the unique relationship you have with each of them so that you can tailor your service to their needs and generate repeat business.
Client relationship management system (CRM) is the name for computer software meant to be that tool. CRM is, at its root, an elementary business concept. Any experienced businessperson knows that relationships drive business, and the concepts behind CRM are as old as business. A Rolodex embodies CRM concepts, as does a mailing list for holiday greeting cards, a brief note about a client's personal characteristics and a written reminder to follow up with prospects. But using computer software better enables you to perform all these tasks more efficiently, giving you more time to practice law while nurturing important connections.
The internet is both a boon and a hindrance to today's attorneys. On the one hand, many people use the internet as a sole means of seeking professional services. This means that an effective and engaging web presence can result in business generated at extremely low cost in terms of money and time. On the other hand, the availability of quality legal information and fill-in-the-blank forms means that industrious individuals might be able to handle some matters entirely on their own where they would have sought to hire an attorney just a few years ago. CRM can help you stay ahead of the curve by consistently giving your relationships a personal touch that not every attorney can deliver.
A distinction must be drawn between high-profile, premier software suites that embody the term "CRM" and smaller offerings that provide basic business development and contact management tools. The quintessential use-case for a premier CRM software system is a very large sales firm. Such a firm might have thousands of existing and prospective customers, any of which might yield new business on any given day, and each of those customers might deal with more than one sales representative. Full-fledged CRM applications are indispensable to these types of firms, despite their steep per-user licensing fees and complex implementation. However, most small- to medium-sized law firms will not fit this profile at all.
Fortunately, a variety of far simpler CRM tools are available to businesses of all types. Some are not marketed as "CRM" per se, but anything that helps foster lasting relationships with clients and contacts is of potential use to law firms big and small. This article will explain several types of software available ranging from modest enhancements, to applications you may already use, to powerful dedicated CRM software suites.
Gmail add-ons: Small-scale CRM tools
The basis for all CRM lies in improving communication between you and your client. Gmail, Google's popular web-based email client, is among the most widely-used communication tools in the world. Third-party enhancements to Gmail can not only keep timely information at your fingertips, but can give the email client whole new types of functionality.
Boomerang
Boomerang gets its name from a feature that allows you to temporarily cast an email out of your inbox so that it returns back to you — like a boomerang — when you have time to deal with it, or when the message is timely. At that point, the email returns to the top of your inbox, attracting your notice.
Another type of "boomerang" applies to outgoing messages. When you send an email that requires a response, you can set a duration of time after which you will have to follow up. If you receive no reply within that time, your outgoing message returns to the top of your inbox.
Boomerang also allows you to compose messages and schedule them for delivery at a later time. You might schedule an email in observance of a date that is important to the client, such as the anniversary of the opening of a business. Or you could compose a series of holiday greeting emails during downtime over the long Thanksgiving weekend. Boomerang's basic service is free, while advanced features and support come with a monthly fee. It works with Chrome, Firefox and Safari web browsers.

Streak
Streak is another Gmail add-on that incorporates email enhancements similar to those offered by Boomerang. But its most impressive feature transforms Gmail both visually and functionally into a business development tool. Streak calls the feature "pipelines." A pipeline is a sequence of categories through which your contacts move as you develop deals with them. A pipeline might have your prospects progressing from cold leads, to responsive leads, to initial consultations and finally to closed deals. A growing firm might have a separate pipeline for the hiring of new attorneys and staff. A number of pipeline templates are provided, and all are customizable.
Law practice management software: Multi-faceted legal tools with CRM features
Law practice management software (LPM) combines a number of tools specifically designed to help attorneys minimize the time they spend on mundane administrative tasks. Basic features include: time-tracking, which keeps timers at the attorney's fingertips on computers and smartphones; highly automated invoicing; and document management, including creating templates and sharing access to documents among associates.
A good LPM will also integrate with several popular third-party tools, like Gmail and Google Calendar, Dropbox and Quickbooks. Now, many LPM suites go beyond these basics to include customer relationship management features.
Here are just a few leading LPM products and examples of the CRM features they provide:
Salesboom features email marketing campaigns along with lead creation and lead tracking.
Actionstep boasts a "client portal" feature that gives each client access to a unique, firm-branded online space containing documents, communication and a calendar pertaining to their specific matters.
Rocket Matter is another LPM that features client portals, Rocket Matter also offers firm-wide contact sharing and basic conflict checking.
CoCounselor is an LPM is designed specifically for personal injury attorneys. It integrates with social media sites to monitor posts made by clients and defendants.
Most LPM vendors offer a free trial to start, and several offer basic features for a limited number of users at no cost. If you are not already using LPM, check out the products mentioned above, or any that seem well-reviewed and catch your attention. If you are using LPM, what CRM features are present, and are you making use of them? What features are missing? Might another product suit you better?
When it comes to strengthening your firm's CRM game, the "sweet spot" may likely be law practice management software that also incorporates essential CRM features.
LPM can save the your firm a great deal of time by making time-tracking, invoicing and document sharing simple and transparent. The market is mature, and several high-quality products are available with completely free basic service levels or free trials. With beefed-up CRM features like client portals, marketing campaigns and lead tracking, LPM makes more sense than ever.
Full-fledged CRM suites
Large firms and those that engage in extensive marketing and lead generation or have unusually large contact lists may see value in a dedicated CRM software tool.
A firm's choice of CRM tool depends entirely on its budget and goals. Most products in this category are fairly sophisticated and will take some time to implement. These tend to be on the expensive side. Others have at least a few features that are readily deployed, sometimes at no cost. The common bond is a feature set that helps users manage many existing relationships as well as track many leads on new clients at any given time.
InterAction
InterAction by LexisNexis is a major CRM platform tailored specifically to law firms. It has several features that capitalize on the complex web of relationships present at any large firm. The application analyzes email and contact lists to determine who knows whom both within and outside the firm and to assess the strength of those relationships.
Associates can see which of their coworkers are involved with a given client or prospect and can discover relationships between those third parties, enabling them to recognize connections that might otherwise go unnoticed.
Activity logging monitors a user's most important clients and notifies when a coworker contacts those clients or updates their information. And automatically generated client briefings help prepare attorneys for meetings.
CRM4Legal
CRM4Legal by Aderant is a software package that integrates tightly with Microsoft Office and Outlook. Its focus is on facilitating marketing efforts and contact management using tailored enhancements to software that many large firms have already deployed to every attorney and staff member firm-wide.
i/o Grow
i/o Grow is a set of tools that integrates with popular third-party communication and social networking services. It integrates one-click lead generation into Gmail and LinkedIn. It allows the user to monitor Twitter for mentions of clients and practice areas, facilitating protection of brand reputation and generation of leads. i/o Grow is marketed to businesses of all types, not just law firms.
Most dedicated CRM will integrate with popular billing, invoicing and LPM tools, but whether they will work with a given firm's preferred software must be determined on a case-by-case basis.
The larger the firm, the more potential pitfalls it will face in implementing CRM. Some features are automatic, but others require active participation by each attorney, including the firm's "rainmakers" who may feel territorial over their clients and resistant to even modest changes in their style of business. To be prepared for fluctuations in the market and case load, however, all attorneys should be involved in business development. This will help ensure a steady flow of work even during down times.
Conclusion
Customer relationship management must be a priority for all attorneys who want to grow their businesses. But clearly, CRM is a broad term that encompasses business foundations as basic as customer service. Whether you decide your practice simply needs a bit of communication enhancement, or a large-scale deployment of dedicated CRM software, a host of high-quality offerings are available to help you grow your law firm.
--
CLOUD SOFTWARE
When you research the applications discussed herein, you will see them described as "cloud" software. Also called "software as a service," cloud software is computer applications accessed and operated via the internet, using a web browser or smartphone app. This is in contrast to desktop software, which runs self-contained on your computer.
For example, Gmail and Google Docs are cloud-based competitors to desktop applications like Microsoft Outlook and Office. Most new software made today is partially or entirely cloud-enabled, and the trend is only getting stronger. Here are a few reasons why cloud software is here to stay:
Mobility
Cloud software often incorporates smartphone and tablet apps. In other cases, it is simply accessed via a web browser. Any internet-enabled device can be a tool for managing your practice.
Security
Data generated by cloud software is stored in the cloud — that is, on computers controlled by the vendor. Industry-standard security protocols for the storage and transmission of these data are robust, proven and widely adopted. Data centers are highly specialized facilities that keep storage computers safe from damage, loss and theft. The data truly is safer in the cloud than with you. (Data may optionally be stored locally on your device for offline access.)
Ease of use
Mobile apps both install and update to new versions in just seconds.
Web-accessible software requires no installation at all. It's also completely up to date each time you load the page. Desktop software, on the other hand, tends to require much more time and sometimes even a restart to install updates.
Flexibility
Because so little data exists on your computer or mobile device, theft or loss of the device is not as detrimental as it once was (in terms of both security and inconvenience). Likewise, switching to a new device or wiping the disk for a clean start is a far simpler matter thanks to cloud software.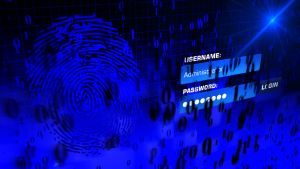 Over one million WordPress websites have been infected by a malware campaign called Balada Injector since 2017, according to cybersecurity firm GoDaddy's Sucuri. The attackers behind the campaign use all known and recently discovered vulnerabilities in WordPress themes and plugins to breach sites. They typically play out their attacks in waves once every few weeks,…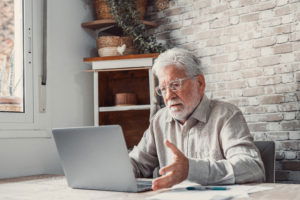 As a law firm marketing director, you understand the importance of SEO in driving traffic to your website and generating leads for your firm. However, convincing the partners of your law firm to invest in SEO can be a daunting task, particularly if they do not understand its benefits. Here are some tips on how…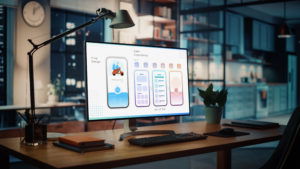 User experience, commonly referred to as UX, is an essential aspect of any marketing strategy, including law firm marketing. It encompasses everything that the user experiences while interacting with a product or service, including ease of use, accessibility, visual appeal, and overall satisfaction. The psychology behind user experience is a fascinating subject, and understanding it…