Developing a Client Feedback Program
Why is obtaining client feedback important?
It is important to obtain client feedback so that one can discover whether clients are satisfied with one's work product and the way in which one delivers legal services. It is an effective marketing strategy that can help firms determine what, if any, changes they need to implement in order to retain current clients and attract new ones.
According to a study conducted by the Florida Bar on the ways in which people find and select their attorneys, three out of four people found their attorney through a referral from a friend or family member. In the majority of cases, that friend or relative referred a lawyer with whom he or she had a favorable experience.
If your firm specializes in commercial law, it is likely that more than 85 percent of your business next year will be from current clients, and approximately half of your new clients next year will be referred by current clients. By implementing a client feedback program in which you request comments from clients and respond to them, you will be better able to raise their level of satisfaction with the firm and help them feel more comfortable voicing their concerns.
Several firms are under the mistaken impression that if clients have a complaint they will communicate with the attorney, who will then find a solution to their problem. However, that is often not the case. Dissatisfied clients may simply leave the firm without providing a reason. In order to prevent such a scenario from occurring, lawyers should consider establishing a client feedback program, which will indicate to clients that their thoughts and feelings matter to you. In this way, you have a chance to strengthen the satisfaction of your clients and retain their loyalty.
Furthermore, many studies have revealed that clients assess the quality of the legal services provided to them based on service-related criteria, including the ways in which attorneys and their staff connect and empathize with them. The quality of the service firms provide their clients takes precedence over work product. This is all the more reason that firms should endeavor to listen to their clients, ask for their feedback and respond accordingly.
What types of forms can client feedback programs take?
Client feedback programs can take a wide variety of forms. The type of program a firm chooses to establish is dependent on the firm's objectives, size, budget and resources. In order for a client feedback program to be effective, it must consist of more than a survey or an in-person interview. The firm should ingrain within its attorneys and staff a culture that encourages listening to clients, as well as implementing changes based on clients' comments even if the feedback is unpleasant to hear.
Structured client feedback programs communicate to clients that the law firm is genuinely interested in their opinion. Firms can mitigate costs by requesting that most clients complete an online survey, and reserving in-person interviews for more important clients. Attorneys are more likely to receive honest feedback if they do not conduct interviews of their own clients.
In lieu of conducting an online survey, firms may wish to mass-mail a questionnaire to a group of clients. However, your more key clients may consider this to be impersonal, and response rates from such mailings are usually low. You are more likely to receive a response if you mail a brief questionnaire along with a self-addressed stamped envelope. Still, your client pool will have to be of a significant size in order to acquire relevant data.
The response rate from email surveys is a little higher than that from direct mail surveys, but you may still have the problem of obtaining a sufficient amount of data for analysis. Online surveys produce a higher response rate among clients who are happy with the firm's services, and thus, you may not receive a reply from dissatisfied clients.
Telephone surveys yield the most objective responses in that they reveal qualitative data that one is less likely to secure from direct mail, email and online surveys. To ensure that your clients are providing honest responses, it would be best to have a third-party consultant conduct the telephone surveys rather than someone from the law firm.
Post-engagement questionnaires can be especially useful at the conclusion of a case because they are tailored to the client and the matter. They can be very helpful in obtaining feedback for consumer-oriented law firms. Brief questionnaires, with questions that are open-ended and that request a rating from one to 10, are most likely to have high response rates.
Another way to acquire client feedback is to visit clients at their place of business. This method is ideal for ongoing business clients, to whom the attorney should explain the reason for the visit. The purpose of the visit could be to become more knowledgeable about the client's business, express gratitude for prior work and demonstrate that you sincerely care about the client.
Be careful not to overlook interactions between staff and clients. It is often the case that staff such as paralegals and legal assistants have the most interactions with clients, and thus constantly receive informal feedback. Inquire as to whether they are sharing that feedback with the attorneys, and if not, take measures to ensure that they do.
Attorneys can also obtain client feedback through their own informal interactions with clients that can occur anywhere, such as during lunch, at the end of a business meeting or while playing golf. The attorney should ask the question, "How are we doing?" or, "Is there anything we can do to make your life better?"
A more modern approach to soliciting client feedback is the use of social media. You can interact with clients via LinkedIn, Facebook, Twitter or other social media platforms, and if you read a client's praise of your firm's legal services, thank the client publicly. If they voice their complaints about your firm on social media, you should respond to their concerns, and communicate with them offline.
How can a client feedback program be used as a marketing tool?

A client feedback program can be used as an effective marketing tool when it is correctly developed and implemented. Concentrate on what matters most to your clients, and ask structured and unstructured questions that are relevant to your clients' problems, needs and plans for the future.
Be purposeful and deliberate about the analytical methods you will use for the data you have compiled. Decide whether you would like the statistical data to represent either the firm or each practice area within the firm. Think about how you will present the results of the data analysis to your firm, and how you will use the data to improve your relationships with clients. It is imperative that you always follow through with clients or they may think that there was no purpose in providing feedback, and that thought process could harm relationships.
When efficiently executed, a client feedback program can help firms gain valuable insight into their clients' opinions on the quality of legal services provided. If the firms follow through on the feedback and improve upon the level of service, firms are likely to experience an increase in client retention, in the number of new clients and a rise in revenue.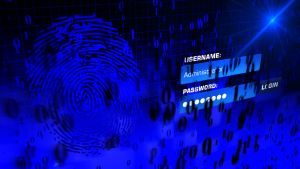 Over one million WordPress websites have been infected by a malware campaign called Balada Injector since 2017, according to cybersecurity firm GoDaddy's Sucuri. The attackers behind the campaign use all known and recently discovered vulnerabilities in WordPress themes and plugins to breach sites. They typically play out their attacks in waves once every few weeks,…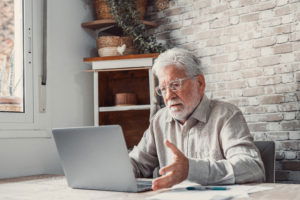 As a law firm marketing director, you understand the importance of SEO in driving traffic to your website and generating leads for your firm. However, convincing the partners of your law firm to invest in SEO can be a daunting task, particularly if they do not understand its benefits. Here are some tips on how…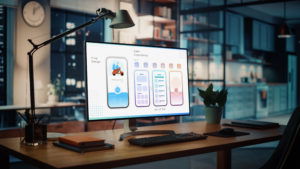 User experience, commonly referred to as UX, is an essential aspect of any marketing strategy, including law firm marketing. It encompasses everything that the user experiences while interacting with a product or service, including ease of use, accessibility, visual appeal, and overall satisfaction. The psychology behind user experience is a fascinating subject, and understanding it…