DHS Immigrant Detention Report Points Finger at Local Law Enforcement Agencies
The Department of Homeland Security (DHS) on Monday released a report listing law enforcement agencies that have failed to turn over undocumented immigrants to federal officials for potential deportation. The document also identifies some of the crimes the undocumented immigrants have been accused of committing.
The report was the first to be issued following President Trump's January executive order intensifying deportation efforts as part of his crackdown on illegal immigrants. DHS officials have been instructed to publish a weekly list of agencies that refuse to cooperate with U.S. Immigration and Customs Enforcement (ICE) requests to detain jailed immigrants beyond their release dates. The published data is seemingly designed to embarrass such jurisdictions and pressure them into compliance.
ICE issued 3,083 detainers between January 28 and February 3, the majority of which were for citizens of Mexico, followed by Honduras. Detainers are requests to local police departments to hold immigrants after they are released on bail so that immigration agents can take them into custody for deportation.
Although the report indicated that local law enforcement agencies declined to honor only 206 of those detainers during that period, ICE officials have insisted their lack of cooperation puts American citizens at risk. Two-thirds of the detention denials were from Travis County, Texas, which began enforcing its sanctuary county policies on February 1.
Various cities and counties across the country have been accused of releasing purportedly dangerous criminals, even if they are simply following court orders. Some jurisdictions, like Rhode Island, developed polices based on the rulings of federal judges who said honoring ICE requests to detain individuals violated the constitution. Other jurisdictions do not comply out of concern that immigrants will fear the police in reporting crimes or face deportation for minor traffic infractions.
While the ICE website acknowledges that several jurisdictions do not obey all detainer requests due to state laws or court orders, it maintains that "such action by the jurisdictions nonetheless adversely impacts public safety." According to the DHS report, ICE will start issuing detainers to all jurisdictions, regardless of their local policies. Previously, some offices stopped issuing detainers to cities and counties with a history of limited compliance with federal immigration enforcement efforts, such as New York City and Los Angeles, both of which are home to large numbers of undocumented immigrants.
President Trump has threatened to withhold federal funding from sanctuary cities in an effort to get them to cooperate with deportation efforts. However, legal experts argue that the federal government cannot compel local law enforcement by eliminating other funding. Additionally, jurisdictions have the legal right to determine their participation in immigration enforcement. Nisha Agarwal, commissioner of the New York City Mayor's Office of Immigrant Affairs, said the report "ignores the fact that federal courts have repeatedly held that immigration detainers are optional requests and cannot be made mandatory under the Constitution."
Immigration violations are civil, not criminal. As a result, advocates for immigrants say detaining people for civil deportation proceedings is unconstitutional when the judge in their criminal case has called for their release. Many local law enforcement officials are also concerned that honoring ICE detainer requests will force them to violate the constitution by holding people who would otherwise be freed.
The DHS report comes on the heels of widespread arrests of undocumented immigrants across the country. In early March, 86 people were arrested in the Midwest as part of a three-day ICE operation that covered Iowa, Minnesota, Nebraska, North Dakota and South Dakota.
ICE officers also carried out a two-day roundup in New York City, which was said to be part of its normal targeted enforcement operations. They arrested eight people with past criminal convictions for sex offenses, ranging from sexual abuse to attempted rape. The foreign nationals who have outstanding orders for removal from the United States, or who re-entered the country illegally after being deported, face immediate deportation. Other arrestees are awaiting a hearing before an immigration judge.
In the past few weeks, advocates for immigrants, attorneys and prosecutors in states like Arizona, California, Colorado and Texas have complained about ICE officers arresting illegal immigrants in courtrooms or outside court complexes. Such aggressive actions could endanger prosecutions and court proceedings. There are concerns that ICE's growing presence in courthouses could discourage undocumented immigrants from appearing in court to answer warrants or testify as witnesses due to the fear of arrest. For example, the threat of deportation may cause women to stay with their abusers rather than seek an order of protection in court.
California Chief Justice Tani Cantil-Sakauye recently wrote a letter asking the Trump administration to prohibit ICE officers from "stalking" the state's courthouses to arrest undocumented immigrants. She wrote that such polices are "neither safe nor fair." However, ICE officials have defended their tactics, claiming they are only used as a last resort. An agency spokeswoman attributed the recent courthouse roundups to the growing number of local law enforcement agencies refusing to honor ICE detainers.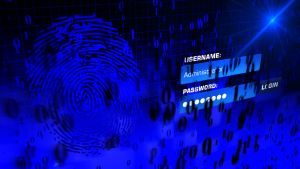 Over one million WordPress websites have been infected by a malware campaign called Balada Injector since 2017, according to cybersecurity firm GoDaddy's Sucuri. The attackers behind the campaign use all known and recently discovered vulnerabilities in WordPress themes and plugins to breach sites. They typically play out their attacks in waves once every few weeks,…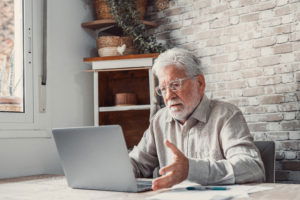 As a law firm marketing director, you understand the importance of SEO in driving traffic to your website and generating leads for your firm. However, convincing the partners of your law firm to invest in SEO can be a daunting task, particularly if they do not understand its benefits. Here are some tips on how…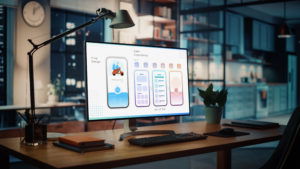 User experience, commonly referred to as UX, is an essential aspect of any marketing strategy, including law firm marketing. It encompasses everything that the user experiences while interacting with a product or service, including ease of use, accessibility, visual appeal, and overall satisfaction. The psychology behind user experience is a fascinating subject, and understanding it…