Digging deeper into Analytics: Event Tracking
If you like to take a hands-on approach to analyzing your web presence and tweaking your SEO strategy, you are probably already familiar with Google Analytics. This is a service that shows detailed statistics about how much traffic your site gets, where that traffic comes from, and the nature of the links that point to your site throughout the greater web. If you are interested in learning about SEO, the service is a great way to get your feet wet – and the basic version is free.
But Google Analytics can do much more than give you broad statistics about how many people visit or link to your site. It can track detailed information about how visitors interact with specific elements of your pages. For instance, you can track how people interact with a rotating banner and see how many times a form is downloaded or a link to an external site is clicked. You can even track user actions like partially filling in a form and scrolling halfway down a page. Collection of this sort of data is called "event tracking."
If you are familiar with basic HTML, you can experiment with some of the simpler event tracking techniques yourself. This article will not cover the specifics of writing the code, but a search for "google analytics event tracking" will point you in the right direction. More advanced techniques will probably require the help of your site designer/SEO guru.
Event tracking works by assigning four user-specified pieces of information to a user action and then passing that information on to Google Analytics. Those pieces are Category, Action, Label, and Value.
For example, say you have on your site a downloadable PDF – perhaps a form for clients to fill out before an initial consultation. It may be valuable to know how many people download that form versus how many actually fill it out and give it to you. Here is how you might specify what type of information the event (a download) should return. The category might be called 'clientforms.' The action would be a 'download.' The label would be specific to the form, e.g. 'intakeform.' The value is an arbitrary number you assign to the event based on its perceived importance relative to other events. This event might have a value of 5.
As these download events are tracked, a number of data points are reported in Google Analytics. Total Events is the total number of times the event was recorded. Unique Events is total events less duplicate events, i.e. not counting instances in which one user triggers an event multiple times. Event Value is the total value of all the events, or Total Events multiplied by per-event value. Visits with Event tells you how many visits contained an event so that you can tell what portion of your visitors trigger the event. And Events per Visit shows the average number of triggered events per visit.
The possible applications of event tracking are practically limitless. Your site may feature a rotating banner highlighting your practice areas. Does it attract attention, or is it largely ignored? How many users click forward or backward within the rotation, and how many are interested enough to click through to the linked page? Event tracking can tell you.
Perhaps you have videos embedded on your site that feature legal news or practice area overviews. Video hosting sites like YouTube integrate basic analytics, but with event tracking, you can get more detailed information by turning the play, pause, and stop buttons into event triggers. You can even track how much of a video users watch before stopping it and find out if your videos are holding the viewers' attention.
Event tracking can also be used to better understand how well you rank in a search for given keywords. You may enjoy manually searching for your most coveted search phrase ("Philadelphia personal injury lawyer," for example) from time to time to see how you stack up against the competition. But with event tracking, Google Analytics can automate this process and make it very sophisticated. A wide variety of keyword searches can yield a link to your site. With the right bit of code, Google Analytics can collect the search terms and your site's resultant ranking for each and every visitor who comes from a search engine results page. You can graph these rankings over time to understand how your performance on a given search phrase fluctuates. And you might even discover keywords that lead to your site that you had not thought of before and should consider targeting. Paid tools with similar functionality exist, but with event tracking, you can get this valuable data for free.
Event tracking even allows you to understand visitor behavior by tracking events that would not seem to transmit any data. For instance, what if someone fills in part or all of a form but does not submit it? If that happens an inordinate number of times, you would want to investigate it. Is the form too long? Is the visitor wary of spam or privacy concerns? Event tracking can show you if this is happening on your site. Another interesting possibility is tracking how far down your page visitors tend to scroll before clicking something or leaving the page. At what point do they tend to lose interest? Now you can find out.
These are just a few of the possibilities with event tracking. Talk with your SEO professional about how you can use this technology to better understand your website performance. Or look up the code for some basic techniques and try them out yourself. You may get some key insights into how visitors use your website.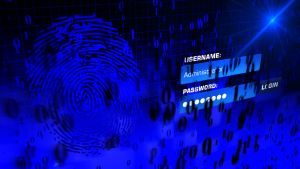 Over one million WordPress websites have been infected by a malware campaign called Balada Injector since 2017, according to cybersecurity firm GoDaddy's Sucuri. The attackers behind the campaign use all known and recently discovered vulnerabilities in WordPress themes and plugins to breach sites. They typically play out their attacks in waves once every few weeks,…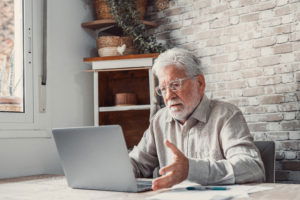 As a law firm marketing director, you understand the importance of SEO in driving traffic to your website and generating leads for your firm. However, convincing the partners of your law firm to invest in SEO can be a daunting task, particularly if they do not understand its benefits. Here are some tips on how…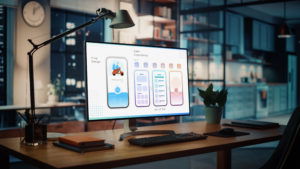 User experience, commonly referred to as UX, is an essential aspect of any marketing strategy, including law firm marketing. It encompasses everything that the user experiences while interacting with a product or service, including ease of use, accessibility, visual appeal, and overall satisfaction. The psychology behind user experience is a fascinating subject, and understanding it…