Digital Accessibility for Law Firms: Why Lawyers Need to Prioritize Accessibility
Your firm's reputation and business could get a boost because you are capable of meeting and serving people who have a disability.
As more potential clients continue to search for attorneys online, law firms must prioritize digital accessibility. This means making sure technology is available to a wide range of users, including people with disabilities.
According to the 2010 national Census Bureau report, one in five, or about 56.7 million people, have had or have a disability. People with a disability may sometimes have trouble learning and utilizing new technologies.
As a lawyer, your job is to help those who may not be able to help themselves with legal issues and representation. That same service should include helping your clients who may have a disability with easy-to-use, accessible technology.
The Americans with Disabilities Act (ADA) prohibits discrimination against individuals with a disability. The ADA defines disability as physical or mental impairment that has or does hamper major activities in a person's life.
Title III of the ADA states that, "No individual shall be discriminated against on the basis of disability in the full and equal enjoyment of the goods, services, facilities, privileges, advantages, or accommodations of any place of public accommodation by any person who owns, leases (or leases to), or operates a place of public accommodation."
With the internet swiftly becoming an essential tool for everyday life, technology has rapidly surpassed the original objective of the bill's language.
A law firm's website could now be considered a public accommodation in the eyes of a civil judge.
That is why there is the risk of legal ramification if your website is not made accessible for people with disabilities. In 2017 alone there were at least 814 lawsuits in the United States claiming that the defendants' websites were inaccessible.
Being the law firm in your market area that utilizes digital accessibility to its full potential can help you stand out against your competitors. Your reputation and business could get a boost because you are capable of meeting and serving people who may have a disability.
How are law firms keeping up to date with accessibility?
To keep up to date on emerging technology and information that pertains to digital accessibility, law firms should bookmark and periodically audit the Web Accessibility Initiative website, which posts news on digital accessibility updates and amendments. The site also offers resources for content writers, web designers and developers on how to implement changes to improve digital accessibility.
The Web Content Accessibility Guidelines (WCAG), published in January 1995 and revamped in December 2008, is the definitive guideline law firms can use to ensure their website is digitally accessible. It was published by the World Wide Web Consortium, the international standards body for the internet.
What can you do to make sure your website is accessible to all who visit?
Having a web developer that is well-versed in the four principles of the WCAG and capable of regularly allocating time to check for minor updates and revisions will allow your website to stay digitally accessible now and for the future.
The four principles included within the WCAG are:
1. Perceivable
Information and user interface components must be presentable to users in ways they can perceive.
2. Operable
User interface components and navigation must be operable.
3. Understandable
Information and the operation of user interface must be understandable.
4. Robust
Content must be robust enough that it can be interpreted reliably by a wide variety of user agents, including assistive technologies. Assistive technology is hardware that may help people with disabilities fully explore your website on their end. Examples of assistive technology are:
• Alternative mouse and keyboards
• Speech recognition and text-to-speech software
• Screen magnifiers and readers
Examples of AAA Standards In WCAG Accessibility Guidelines
There are three levels of standards within the WCAG guidelines, classified as A-AAA. Updating your website to AAA specification means you have followed the international standards for digital accessibility to the highest degree. Here are some AAA standards, out of a total of 23, that your web developer can implement to make your website as easy as possible for people with disabilities to use.
• Sign language available for pre-recorded audio
• Comprehensive audio descriptions
• Contrast ratio of at least 7:1 for text, excluding large-scale texts and logotypes
• All web functions are accessible through a keyboard
• No time-limit for functions other than real-time events
• Any web page cannot flash more than three times in one second, this is to prevent any opportunities for seizures
• Definitions, abbreviations and pronunciations for context-specific words or phrases must be readily available
Are there tools available to check your site's pages?
Extensions are plug-ins that can enhance your browser's functionality. If you use Google Chrome or Mozilla Firefox as your web browser, there are free extensions that can provide you feedback about how accessible your website's content is, and what you can do to improve user experience, especially for people with disabilities.
Following are a few extensions that may help your website improve its digital accessibility:
WAVE Evaluation Tool
The WAVE extension will help evaluate the accessibility of your website by annotating its pages. WAVE marks up your pages with icons that indicate whether certain elements are accessible, giving you visual feedback about items that may need updating. According to WAVE creators, the extension is meant to serve as an educational tool that helps website owners learn about accessibility issues. While it cannot tell you definitively whether your pages are accessible, it can help you understand what types of elements can be problematic for people with disabilities.
Siteimprove Accessibility Checker
The Siteimprove Accessibility Checker is another tool that will help you assess your website's accessibility. Like the WAVE extension, it provides visual feedback by highlighting issues within the page. Siteimprove claims to offer an overview of page accessibility, explanations of how any issues might affect users and recommendations on fixes.
aXe
The aXe extension is an open source solution aimed more at experienced, developer-level users. The aXe interface presents the accessibility issue in a dialogue box, gives you the element location and element source within your website's code, and suggests a fix.
If your website is capable of being fully functional for someone with a disability, you will increase the likelihood of a conversion. You may also be able to get a more clear idea of your client's legal issues. Being able to easily use your website will give potential clients confidence and trust in your firm. Knowing you have taken the time to make content accessible will give them the peace of mind that they have made the right decision in choosing you to represent them.
Making your whole practice accessible, from your website, to your document management and digital communication, to your office design, can be mutually beneficial for you and your clients.
Clear understanding of the facts between you and your clients is crucial to the success of any case. Having the ability for a disabled individual to come into your office and meet you in-person will only serve to increase your chances of a successful case. For a client during an ongoing legal case, having the digital tools available on location, if needed, to concisely convey the parameters of the case can only be advantageous for everyone.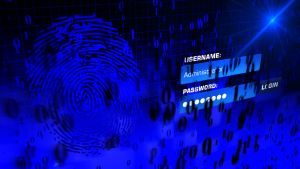 Over one million WordPress websites have been infected by a malware campaign called Balada Injector since 2017, according to cybersecurity firm GoDaddy's Sucuri. The attackers behind the campaign use all known and recently discovered vulnerabilities in WordPress themes and plugins to breach sites. They typically play out their attacks in waves once every few weeks,…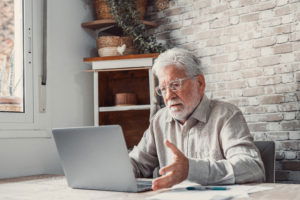 As a law firm marketing director, you understand the importance of SEO in driving traffic to your website and generating leads for your firm. However, convincing the partners of your law firm to invest in SEO can be a daunting task, particularly if they do not understand its benefits. Here are some tips on how…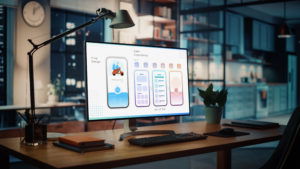 User experience, commonly referred to as UX, is an essential aspect of any marketing strategy, including law firm marketing. It encompasses everything that the user experiences while interacting with a product or service, including ease of use, accessibility, visual appeal, and overall satisfaction. The psychology behind user experience is a fascinating subject, and understanding it…