Does Your Firm Need a Legal Credit Card Processor?
Any attorneys who wants to grow their business needs to accept online credit card payments. Many clients are able and willing to pay only by credit card, whether for payment flexibility, consumer protection or other reasons. Further, they are more likely to pay, and pay quickly, if they receive a bill they can pay online.
But attorneys have unique demands when it comes to processing payments. They have strict rules to follow with trust accounts and cannot risk non-compliance due to complications of technology.
This has opened the door to processors specializing in payments to law firms. The biggest player in the legal payment processing game is LawPay, a product of AffiniPay, a company which claims some 20 percent of all U.S. law firms as clients.
Is a specialized legal payment solution a must-have for your firm? In this article we will analyze LawPay's offering and explain the other options competing for your business.
LawPay Features
The features that distinguish a payments processor specializing in law firms from any other are actually few in number, though they are significant.
LawPay's most important feature for many lawyers is the careful attention paid to trust accounts. Trust accounts and operating accounts are strictly segregated, and trust accounts are isolated from processing fees. LawPay's trust accounts are fully IOLTA (Interest on Lawyer Trust Accounts) compliant. It is easy to generate invoices for each account.
LawPay integrates with major practice management software systems, including Clio and Rocket Matter. By doing so, you can create a very easy end-to-end process: you can log your time, generate an invoice, send it to a client, receive payment and record payment, all without having to manually copy any information from one system to another.
More broadly speaking, LawPay customers can benefit from a product strategy that was built from the ground up to be useful to law firms. The company works with state bars and the ABA to ensure compliance and stay abreast of issues specific to attorneys. The actual payment mechanisms and processes, however, are fairly similar across major providers.
Payment Processes
So how do payments actually work? With LawPay (and any modern payment processor), you can accept credit cards in person or online. All transactions occur either on LawPay's site or in their mobile app.
The most common avenue of payment is a link sent to a client via email. The links direct clients to a specific invoice which, while hosted on LawPay's site, is personalized to your firm and customizable. The invoice, in turn, is unique to the customer and to the amount they owe — the client does not need to proffer credentials or remember what they owe. They complete their payment information in an interface that is familiar to anyone who shops online.
While the payment page is hosted on LawPay's site, it is personalized with your firm's logo and information, and is customizable. The same goes for the emails LawPay sends clients on your behalf. You can edit the text to your liking, upload a custom logo and more.
Alternatively, you can copy the link to a client's individual payment page and send it yourself for a more personal touch. This is especially handy if the payment is overdue, perhaps because the client has a busy inbox. By sending the link yourself, you can ensure it gets the attention it deserves. You can even send the link via text message.
You can also accept credit card payments in person. This functionality is built into the same LawPay apps you use while on the go. The apps are available for iPhones, iPads, and Android phones and tablets, and they offer two options for inputting payment information.
The first option is to manually enter the client's credit card information. As you know, it can be a bit clumsy and awkward to type all of the required information on a small touchscreen. Alternatively, you can purchase a card "swiper" — a gadget that connects to your phone, tablet or computer and reads card mag-stripes and chips. These are available from LawPay for $25.
The client will then sign the phone/tablet screen with their finger or a stylus — again, a bit awkward. But no matter the method, you can secure immediate payment from willing clients. And, for those who may be a bit technology-averse, you can be there to ensure the transaction goes smoothly.
Scheduled payments are a good way to ensure clients who owe on a recurring basis stay paid up, and LawPay makes it easy. The interface is simple and will be familiar if you have ever set a recurring payment on a bank website, with all the expected options for frequency and duration.
A LawPay account costs $20 per month or $180 per year. Processing fees are 1.95% + $0.20 for standard credit cards and 2.95% + $0.20 for "specialty cards," including American Express. E-check processing is also available at a flat rate of $2.00 per transaction. Processing fees are debited from your operating account once per month.
Other options
E-commerce is not a cutting edge concept, and as such, you have many options for accepting credit cards in your office and online.
If your expected monthly credit card revenue and number of transactions is low, you could go with an option like PayPal, Square or Stripe. These are called Payment Service Providers. Unlike LawPay, they usually have plans available with no monthly fee. They have top-notch websites and apps and, as industry giants who process enormous numbers of transactions, they have practically become household names. You will miss out on the legal-specific features of LawPay, and your practice management software probably will not integrate with it. But this can be a good option for getting your feet wet if you are just starting out with credit cards.
On the other hand, if you take in a lot of credit card revenue each month, you may be keen to reduce the percentage rate you pay as far as possible. In this case, you might go with a traditional credit card processing service — one that provides you a unique merchant identification number. You will likely pay a somewhat higher monthly fee, but a lower percentage rate. These old-guard companies, of which there are a great many, are not exactly cutting-edge technology companies, but they all provide online and point-of-sale credit card payments.
And while LawPay likely holds a market edge against its competitors in the legal payments game, its competitors are narrowing the gap, feature-wise. Take a look at competing offerings, including LexCharge and Lex/Actum, and benchmark them against LawPay. You might find that one can offer you a better value or a more compelling user experience. In any case, the time you take to explore LawPay and other options is an investment that may pay rich dividends in revenue and productivity.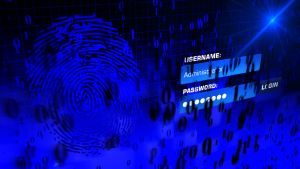 Over one million WordPress websites have been infected by a malware campaign called Balada Injector since 2017, according to cybersecurity firm GoDaddy's Sucuri. The attackers behind the campaign use all known and recently discovered vulnerabilities in WordPress themes and plugins to breach sites. They typically play out their attacks in waves once every few weeks,…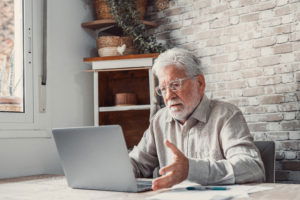 As a law firm marketing director, you understand the importance of SEO in driving traffic to your website and generating leads for your firm. However, convincing the partners of your law firm to invest in SEO can be a daunting task, particularly if they do not understand its benefits. Here are some tips on how…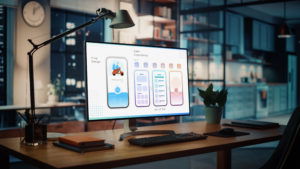 User experience, commonly referred to as UX, is an essential aspect of any marketing strategy, including law firm marketing. It encompasses everything that the user experiences while interacting with a product or service, including ease of use, accessibility, visual appeal, and overall satisfaction. The psychology behind user experience is a fascinating subject, and understanding it…