EagleEye Agreement Checker for faster contracts
EagleEye Agreement Checker is designed to help lawyers craft more accurate contracts by identifying and eliminating issues such as ambiguity and inconsistency. The program, which has an impressive ability to review and find issues with legal documents, could help attorneys reduce turnaround time, produce more accurate contracts and spend more time actually creating legal content.
When writing complex documents, lawyers often begin with a similar document they have used in the past, or a boilerplate form of the document. The use of standard clauses is common. These techniques make it faster to draw up legal documents without omitting important information, but it also requires significant editing and attention to detail to match them to the specifics of the case.
Often, the first draft of a new legal document does not yet follow the facts of the case it is to be used in, or it lacks clarity. A close eye for consistency is essential when bringing a legal document to its final form.
EagleEye Agreement Checker is a speedy assistant for much of this process. It helps ensure accurate references, punctuation and review of terms. The program, which was first released in 2012 and has recently been released in a third version, helps attorneys create stronger contracts more efficiently. It can be used with Microsoft Word.
EagleEye Version 3, the recently released update, built on the previous incarnations' strongest points, has a new intelligent interface which makes it more intuitive to use. One of the most substantial improvements is that the new version lets attorneys customize the program to look for agreements specific to their fields.
Once a draft is prepared, EagleEye can develop lists of things like references, incorrect references, inconsistent phrasing, defined terms and problems with defined terms. It can also be used to evaluate structural issues such as lack of numbering or errors in editing. All of these functions can be performed with a single click which creates a list in a moveable window pane next to the document. It is also possible to review and compare terms across multiple related documents.
The defined terms feature is one of the most powerful tools found in EagleEye. After creating a list of defined terms, the user can add new forms of those terms and also examine the language that precedes definitions. The analysis can find instances where terms are used but not defined, defined without being used and used before being defined.
A wide variety of features are available, and the workflow is designed so that that using one feature often leads the user to the next logical feature. For example, users can view all errors in the document, then choose to ignore or address errors; ignored errors can be viewed in a list and un-ignored later on. Users can also add comments throughout the document for review.
Because EagleEye's interface is very intuitive, the program is simple to use and navigate without any extra training; a short period of exploring the software is sufficient to become familiar with most of its uses. Lawyers can also adapt how they use the program depending on their particular needs and preferences.
Using EagleEye is much faster and more effective than culling legal documents for errors and inconsistencies yourself, and most attorneys who work with contracts will find that the software provides a strong return on investment. With plans costing as little as $299/year, many attorneys will find EagleEye well worth the money.
Although nothing can replace a human eye in the final review of a document, EagleEye is a valuable tool for improving and streamlining the review process, polishing the document and drawing out errors that are not immediately obvious. This results in a better, more airtight document in a shorter amount of time.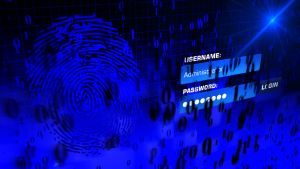 Over one million WordPress websites have been infected by a malware campaign called Balada Injector since 2017, according to cybersecurity firm GoDaddy's Sucuri. The attackers behind the campaign use all known and recently discovered vulnerabilities in WordPress themes and plugins to breach sites. They typically play out their attacks in waves once every few weeks,…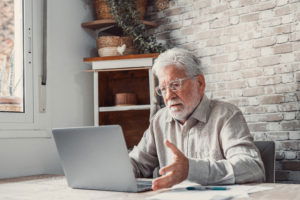 As a law firm marketing director, you understand the importance of SEO in driving traffic to your website and generating leads for your firm. However, convincing the partners of your law firm to invest in SEO can be a daunting task, particularly if they do not understand its benefits. Here are some tips on how…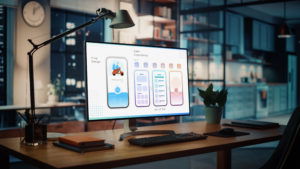 User experience, commonly referred to as UX, is an essential aspect of any marketing strategy, including law firm marketing. It encompasses everything that the user experiences while interacting with a product or service, including ease of use, accessibility, visual appeal, and overall satisfaction. The psychology behind user experience is a fascinating subject, and understanding it…