Evergreen Content Should Stand Tall in a Firm's Online Marketing Strategy
Despite the conventional wisdom that whatever appears online will remain online forever, that assumption does not mean that its relevance survives very long. For law firms' search engine optimization, content marketing or any other form of web marketing, content relevance and freshness is essential.
Relevant content that remains fresh for all of a firm's website visitors is known as "evergreen content." Like a pine tree that is consistently green, this kind of content is sustainable, and it lasts.
The analogy is useful because the component parts of the term "evergreen" are evocative of their goal. The color green is associated with things that are new and fresh, while the word "ever" implies something that is perpetual. Evergreen content stands out from the vast forest of indistinguishable, stale content because it continues to gain search engine traffic and readers well past its publication date. Evergreen content is also likely to retain its marketing value over the long haul.
By contrast, other material fades in relevance or even becomes obsolete. Some types of news articles, reports based on statistics that are likely to change frequently, and highly topical commentary are all examples. What may have been relevant in 2014 may very well be stale and unworthy of attention in 2015.
The importance of cultivated, evergreen content on a firm's website cannot be underestimated. Indeed, recent statistical research has shown that people dislike content that has lost its just-off-the-shelf quality. For example, 38 percent of Facebook users and 52 percent of Twitter users decide to unsubscribe from a brand because it has become too repetitive or boring.
There is a sequential cause-and-effect process involved in the growth of evergreen content. Evergreen content first becomes evergreen when search engines index it and return it in search results; once that content establishes itself as evergreen to search engines, it becomes evident to searchers.
In order to understand how search engines promote evergreen content, it is useful to become familiar with the mechanics of rankings. Google and other search engines deploy "spiders" or bots that crawl around the internet looking for website changes -- or more precisely, how frequently websites are changed. The less frequently a website is changed through additional content or updates, the less often it will entice web crawls. It will appear inactive and drop in rankings.
In addition, Google rewards websites and content that qualify for the so-called "freshness factor." When a page is brand new, it scores its highest score for freshness, but that score dwindles over time. However, Google confers bonuses when websites consistently add new or updated content, particularly to websites with a higher proportion of new or spritzed-up content over a period of time.
While evergreen content is invaluable for its search-engine boosting and readership-luring strengths, it is not necessary for a firm to populate its website solely with evergreen content. Just as a healthy forest is a mix of various ecological elements, so too, is it useful for websites to have a judicious sampling of timely, topical pieces as well as long-lasting evergreen pieces. The timely, topical items will help direct immediate, short-term traffic to the website, a benefit that is complemented by the longer-term drawing power of evergreen pieces.
The evergreens of the plant kingdom range from the foot-high pygmy pine to the stately redwood. Similarly, evergreen content comes in a variety of forms:
Case Studies and Reports: Often presented in PDF form, case studies are among the most-viewed and, very importantly, most-cited forms of content. Both case studies and reports usually reference a specific timeframe but remain valid thereafter (and thus retain their research value). Researchers frequently cite, as well as link to, case studies and reports, which serves as a major path for traffic and link building.
Glossaries, Definitions, Explanations and Frequently Asked Questions (FAQs): People use the internet to obtain information, and the search process behind this objective usually begins with a question that asks, "What?""Where?""When?""Who?""Why?" or "How?" The answers to these questions almost never fall out of interest, and Google will promote the most relevant examples.
How-To Guides, Tutorials, Testimonials and Tips: Web users often seek more than the direct answers to their questions. When the answer has a practical application to those asking, they want to know how other people have achieved the best results or enjoyed the best experience. Relevant, practical how-to features are superb because users can relate to them on a personal level. And Google lets them linger in a prominent position for long periods of time.
Lists: People love lists. Typically, a person who encounters new information tries to process it as effortlessly as possible, a goal for which lists are ideal. They are easy to read and skim, they can be revisited whenever a person wishes, and, from a firm's perspective, they are easy to write.
A firm should generously represent these types of evergreen content and augment them on a regular, frequent basis with quality in mind.
A cardinal rule of writing is that the author should craft pieces for his or her targeted audience. For law firms, the targeted audience is potential clients, not other law firms or legal professionals. It serves no marketing purpose to produce content that employs overly technical or rarely used terms. They may make sense to an expert in the field, but they will be lost on the much larger group of newcomers who are trying to learn about the basics.
Informative content should be written in a breezy, approachable style. And it is better to write a piece with a narrowly focused topic instead of one with too broad a scope; the former is more likely to retain the interest of a reader. It is far better to write several narrowly focused but related pieces, and then to link them together. The writer is more likely to keep readers onboard, and this tactic is also great for SEO.
Evergreen content is not restricted to written material. Videos and infographics are both popular and easy on the eyes. When a firm experiments with multiple kinds of evergreen content, its website becomes more interesting. And an interesting website will stand out.
Evergreen content is a fundamentally important part of online marketing. It should be presented in the most engaging way possible. Tending to and freshening that evergreen content over time involves some effort, but the work spent will afford the content a high-profile, enduring position that pays off in the long run.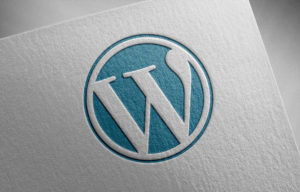 Are you looking to maximize your law firm's website's potential? You're in the right place. WordPress offers a wealth of plugins that can improve your website's functionality, from search engine optimization to online event scheduling. Here are five must-have plugins for law firms: Gravity Forms – Communication is key when it comes to your law…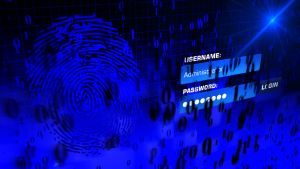 Over one million WordPress websites have been infected by a malware campaign called Balada Injector since 2017, according to cybersecurity firm GoDaddy's Sucuri. The attackers behind the campaign use all known and recently discovered vulnerabilities in WordPress themes and plugins to breach sites. They typically play out their attacks in waves once every few weeks,…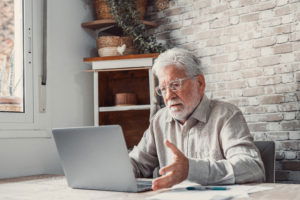 As a law firm marketing director, you understand the importance of SEO in driving traffic to your website and generating leads for your firm. However, convincing the partners of your law firm to invest in SEO can be a daunting task, particularly if they do not understand its benefits. Here are some tips on how…