Facebook's Targeted Job Ads Allow Companies to Exclude Women, Says ACLU Lawsuit
Facebook is facing a gender discrimination lawsuit that accuses the company of allowing employers advertising on its platform to target employment ads exclusively to male candidates.
The American Civil Liberties Union (ACLU) filed a federal complaint with the Equal Employment Opportunity Commission (EEOC) on September 18.
It alleged Facebook has given advertisers a way to prevent female job seekers from viewing certain employment opportunities.
In addition, the social media giant is profiting from such discriminatory ads.
The complaint named Facebook and 10 employers who advertise on the platform, including software developer abas USA, Inc., the City of Greensboro Police Department in North Carolina and Nebraska Furniture Mart, among others. The job ads in question targeted men for positions in traditionally male-dominated industries such as mechanics, trucking, police work, software and construction.
The ACLU filed the complaint on behalf of three women and the Communications Workers of America (CWA) labor union. The job seekers, who are from Illinois, Ohio and Pennsylvania, said they missed out on certain employment opportunities that companies advertised only to male applicants. According to the ACLU, Facebook's targeted advertising tools are a violation of U.S. labor laws. Employers and job agencies are prohibited from discrimination in recruiting and hiring by selectively excluding job seekers based on their age, gender, religion or other protected categories.
Galen Sherwin, senior staff attorney at the ACLU Women's Rights Project, called for Facebook to change its practices in order to ensure advertisers do not exploit user information for "discriminatory purposes." She added that "all users, regardless of gender, race, age, or other protected status, [should be] given a fair shake" when seeking job opportunities.
The employment ads cited in the suit allegedly targeted Facebook users by gender, age and location, often filtering women — as well as men over the age of 55 — out of the desired viewership. Per Facebook's policy, users must identify their gender when signing up for an account. This enables advertisers to exclude certain demographic groups from seeing their ads.
The availability of targeting tools has made advertising job openings on Facebook an appealing way for companies to reach desired job prospects on a platform that boasts over 2 billion users. According to data released by the Society for Human Resource Management in 2016, Facebook is the preferred choice for around two-thirds of companies that turn to social media for recruitment purposes.
However, the social networking company has faced growing scrutiny from users, lawmakers and regulators over potential discrimination related to its targeted advertising tools and the use of controversial methods for specifying who sees what content. In response to ongoing demands for transparency, Facebook has been allowing users to click on ads to find out which personal attributes are being used to select what they are shown.
Facebook has repeatedly denied allegations of gender and age discrimination on its platform, maintaining there is "no place for discrimination on Facebook." In response to the ACLU discrimination complaint, company spokesman Joe Osborne said a statement, "[I]t's strictly prohibited in our policies, and over the past year, we've strengthened our systems to further protect against misuse." In addition, the company said it requires employers advertising on the platform to be aware of their legal responsibilities and to comply with anti-discrimination laws.
Rob Goldman, Facebook's vice president of ads, has in the past defended the company's targeted advertising practices, noting their similarities to advertising on TV or in magazines to attract the desired demographics. He wrote last year in an online post, "Simply showing certain job ads to different age groups on services like Facebook or Google may not in itself be discriminatory — just as it can be OK to run employment ads in magazines and on TV shows targeted at younger or older people."  
ACLU's Sherwin disagreed, arguing that what makes Facebook's advertising tools different from the "sex-segregated classified ads" of the past is that print publications are available for the general public to read while the Silicon Valley company "can actually ensure that specific ads are only delivered to its male or female users."
The latest discrimination lawsuit comes on the heels of a proposed class action lawsuit that the CWA and three employees filed in California last year. They alleged Facebook allows age discrimination by excluding older workers from seeing job ads. T-Mobile, Amazon and other companies were also named in the complaint for using Facebook's targeting capabilities to filter out older Americans when advertising job opportunities.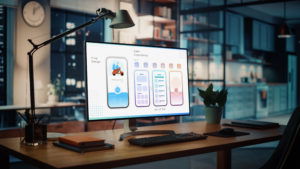 User experience, commonly referred to as UX, is an essential aspect of any marketing strategy, including law firm marketing. It encompasses everything that the user experiences while interacting with a product or service, including ease of use, accessibility, visual appeal, and overall satisfaction. The psychology behind user experience is a fascinating subject, and understanding it…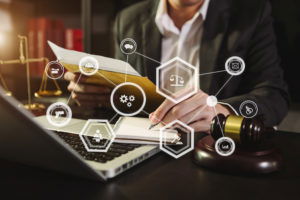 With each New Year, businesses and law firms alike look for ways to improve their practice. We wanted to know what some of the nation's top law firms were working on for 2023… so we asked them! Here's what law firms are doing to build bigger (and better) law firms in 2023.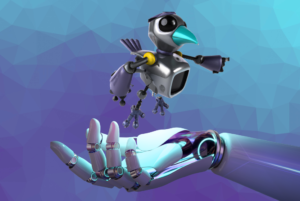 OpenAI's ChatGPT bot has been generating a lot of buzz. But can it generate unique content, over, and over, and over again? To find out, we created a fictional character named Larry, the Hairy Canary and asked ChatGPT to write a poem… and then another poem. And then another. Over the course of our tests…