FCC Votes to Kill Net Neutrality
The Federal Communications Commission has begun the process of overturning Obama-era open internet rules.
On May 18, the FCC voted 2-1 on a party line vote to start the repeal process of Title II classification to internet service providers. Republicans currently enjoy a majority on the FCC, which is operating while short two commissioners.
It is now up to the FCC to determine what replacement, if any, will be on the docket when the final vote on the matter takes place later this year.
The term net neutrality refers to the idea that internet service providers (ISPs) should give equal access to all web content, regardless of the source. Net neutrality regulations prevent ISPs from favoring any websites or blocking others through tactics like charging more or slowing data flows, allowing all companies and individuals, large or small, the same ability to serve products to the public.
The Trump administration and the Republican controlled congress have it out for net neutrality for two main reasons: net neutrality prevents monopolistic service providers from double-dipping customers and companies, and it happened under former President Obama's watch.
New Name Same Attack on Internet Freedom
FCC Chairman Ajit Pai has long been a vocal opponent of net neutrality rules. However, there was a time where he offered reasonable suggestions concerning how to address net neutrality. Mignon Clyburn, the one dissenting leadership vote, released a fact sheet outlining the differences between 2014 Ajit Pai and Ajit Pai today.
Back when net neutrality was originally proposed, Pai challenged the need for a handful of unelected officials to be deciding the fate of the internet with no immediate crisis. He suggested holding off on a decision until public hearings can be held and experts can be brought in to get a better picture of the rapidly changing technological landscape.
Pai in contradiction with his past self has used his position of power to aggressively pass an agenda that is opposed by most tech companies, including Alphabet (Google's parent company), Amazon and Facebook. No hearings were held. No experts were brought in to testify. No input was sought from Congress.
The "Restoring Internet Freedom" replacement proposal has no effect in and of itself, but it is the start of a procedure to challenge the Open Internet rules. The FCC will be open for comment on this issue with a final vote later this year. However, regardless of comment volume, Pai is expected eliminate net neutrality.
Attacking the Internet is Nothing New
It is surreal in some ways but a surprise to no one. Attacking internet protections and monetizing your browsing habits is something that has been attempted by Congress in SOPA, PIPA, CISPA, ACTA, TPP, TTIP and most recently S.J.Res 34.
Another frequently touted piece of misinformation is that net neutrality will instigate lawsuits which will tangle the FCC in courts for years. But this is also not true, as a lawsuit filed by the broadband industry almost immediately after the Title II classification was denied by the District of Columbia Circuit Court.
The cable industry, and Pai, have repeatedly tried to make open internet an infrastructure issue claiming that implementing an open internet where all traffic is created equal will stifle infrastructure roll-out and hinder innovation.
However, this argument is nullified by the same people who make the claim. During the UBS Annual Global Media and Communications Conference, Verizon CFO Fran Shammo gave investors a rather candid assurance:
"I mean to be real clear, I mean this does not influence the way we invest. I mean we're going to continue to invest in our networks and our platforms, both in Wireless and Wireline FiOS and where we need to. So nothing will influence that. I mean if you think about it, look, I mean we were born out of a highly regulated company, so we know how this operates."
Consumers have absolutely nothing to gain from Pai's decision to return the internet to a 1996 era of regulations. Every argument against net neutrality is false. Even the name "Restoring Internet Freedom" strategically fails to mention whose freedom is being restored.
Pai believes that things were just fine back in 2014 and the internet thrived with a "light touch" approach to regulation. Commissioner Cyburn says "this administration's approach to net neutrality will simply be to ask for unenforceable commitments" while handing over the ability to enforce those pledges to the FTC.
Beyond Thunderdome Online
The battle over the 1st amendment for the internet is once again on and the opposition is dubbing it "Obamacare for the internet". Democrats are seeing an opportunity to take an easy side in an issue with a strong majority support.
Twelve US Senators including Brian Schatz (D-Hawaii), Senate Minority Leader Chuck Schumer (D-N.Y.) and Sen. Ed Markey (D-Mass.) signed an open letter warning the public about losing net neutrality. The letter makes it very clear that lifting Title II "benefits no one except cable, telephone, and wireless broadband companies."
Just like the previous fights for the net, the public will need to be heavily involved if it is to stop cable companies on their warpath to total technological omnipotence. One of the quickest ways to do that would be to send a comment to the FCC.
All submitted comments are publicly available. After just a few minutes of reading the comments, a clear pattern emerges. "Obama's Title II order has diminished broadband investment, stifled innovation..." begins the comment which has been posted almost half a million times.
The language of the comment perfectly encapsulates the cable industry's position and language, even asking to "expeditiously confirm new FCC commissioners who are committed to restoring Internet freedom."
What is peculiar about this one message is that the names and addresses used are real, but when a ZDNet reporter reached out to a couple dozen of them for comment, they denied ever leaving the comment and in some cases were unaware of the topic entirely leading to suspicion that such comments are fraudulent.
The process to do so is tucked away behind several steps and could dissuade people who do not know the exact procedure. To simplify commenting, Last Week Tonight host, John Olive has created a landing page which provides a shortcut to the comment page at gofccyourself.com.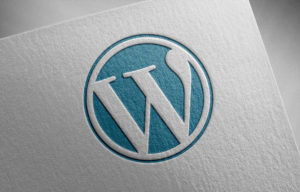 Are you looking to maximize your law firm's website's potential? You're in the right place. WordPress offers a wealth of plugins that can improve your website's functionality, from search engine optimization to online event scheduling. Here are five must-have plugins for law firms: Gravity Forms – Communication is key when it comes to your law…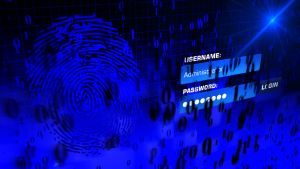 Over one million WordPress websites have been infected by a malware campaign called Balada Injector since 2017, according to cybersecurity firm GoDaddy's Sucuri. The attackers behind the campaign use all known and recently discovered vulnerabilities in WordPress themes and plugins to breach sites. They typically play out their attacks in waves once every few weeks,…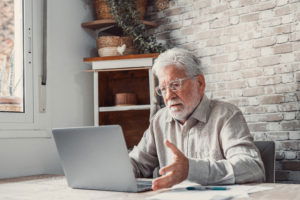 As a law firm marketing director, you understand the importance of SEO in driving traffic to your website and generating leads for your firm. However, convincing the partners of your law firm to invest in SEO can be a daunting task, particularly if they do not understand its benefits. Here are some tips on how…