Five Practical Tools to Boost Your Content Creation
Not all content marketing tools are created equal. While some deliver what they promise, others are not worth the time and energy. Here is a review of five commonly used online tools and their effectiveness for generating ideas and improving content.
Law firms looking to stand out understand the necessity of creating unique, interesting content to attract potential clients. However, it can be challenging to keep up with the constant demands to produce engaging material. The key to thriving in the era of smart, digital marketing is finding ways to save time while boosting content quality.
Ensuring that a piece is easy to read or has an eye-catching headline can mean the difference between retaining your target audience and losing them. Fortunately, there is a plethora of online content marketing tools available to lawyers to help make the task easier. The tools can be used for various phases of the content creation process including idea generation, editing and curation.
HubSpot Blog Topic Generator
More than the actual writing, sometimes the hardest part of creating a blog post can be coming up with a topic. The HubSpot Blog Topic Generator provides a timesaving antidote to writer's block. It is a simple but effective tool that can help inspire lawyers who are running out of fresh content ideas for their blogs.
Enter three nouns from your niche into the HubSpot Blog Topic Generator. It will then produce a list of five potential blog topic ideas. If none of those seem appealing, click "Try Again" to view another batch of results.
One drawback to the tool is that it is only useful if you have several keywords in mind. Additionally, the topic ideas it generates will likely require some modifications as not all of them will be suitable or grammatically correct. HubSpot's website contains a disclaimer reminding users that their "algorithm isn't perfect." Although the Topic Generator is not foolproof, it encourages users to consider creative new angles for blog topics to cover.
HubSpot: inspiration for content ideas
hubspot.com/blog-topic-generator
CoSchedule Headline Analyzer
Headlines play a vital role in capturing an audience's attention and drawing people in to read your content. The CoSchedule Headline Analyzer can help lawyers determine how effective a particular headline will be in achieving its objectives.
The free online tool rates the headline's overall quality and examines its length, word choice and type. It also displays keywords with possible reader sentiment towards the headline. When combined, these elements work to capture a prospective client's attention. Balance is key. The headline of a blog post or article should be long enough to be precise, yet short enough to look good on search results.
While it will not edit or change the headline, the CoSchedule Headline Analyzer provides enough feedback to enable you to tweak it for a better outcome. Although the tool is useful, it should be combined with a measure of one's own judgment as to what will generate the most user engagement. There are other factors to consider when evaluating the effectiveness of a headline, such as target audience and the specific goals of a marketing strategy.
CoSchedule: write effective headlines
coschedule.com/headline-analyzer
Hemingway App
Having great content means that it is clear and easy to read for the target audience. The Hemingway App is an editor for style. It improves the clarity and readability of a piece of writing, ensuring the message does not get lost amid wordy prose.
To check your content, simply paste it into the free online app. It will then highlight the text in different colors to mark areas for improvement such as complicated sentences, unnecessary adverbs, phrases with simpler alternatives and the use of passive voice. You can then shorten sentences and change your word choice, and the colors will disappear as the problems are fixed. The tool also provides an overall readability score — the lowest grade level a person would need to understand the writing.
While the Hemingway App is easy to use and acts like a digital copy editor by identifying problem sentences, it is not meant to catch grammar and spelling errors. Therefore, it cannot be considered a complete editing app and would likely have to be combined with another proofreading tool or grammar checker for more comprehensive editing.
No matter how engaging the content is, readers are likely to question the law firm's professional reputation if a blog or article is laden with spelling, grammar and punctuation mistakes.
Hemingway: write with style
hemingwayapp.com
Google Trends
Google Trends is a powerful tool that allows users to see what topic is trending at any given time and location in the world. For lawyers in particular, it offers valuable insights into the search patterns of prospective clients; therefore, the firm will gain understanding of what they should be writing about for their audience. Data about the most-searched practice areas and legal queries can provide direction to a law firm's overall content marketing strategy.
Through the Google Trends tool, lawyers can identify practice areas to focus on based on a topic's increasing spike in popularity. This allows law firms to target marketing efforts to particular geographic regions or interests, and better determine which queries to use for each phase of a prospect's search pattern. Additionally, Google Trends compiles a graph depicting the correlation between the keywords you plan to use in relation to their usage in Google search.
Google Trends: find your focus
trends.google.com/trends
Feedly
Every day attorneys are inundated with information about everything from industry developments to new legal cases. It can be hard to keep track of relevant news among the daily deluge of email traffic and myriad social media channels.
Feedly is a handy tool that allows users to streamline their content consumption by subscribing to sites of interest. It aggregates content from Google News alerts, mainstream publications, blogs, podcasts, videos and other online sources into a single, uncluttered interface. Whenever a new piece is published, it will appear in your Feedly stream. The app works on various desktop web browsers as well as iOS and Android systems.
Feedly is a big time saver for many legal professionals since it collects and delivers information in a curated manner. Lawyers can keep up with trending topics, browse news sources tailored to their practice areas and seek ideas for blog posts. The tool also enables easy sharing of articles across social media.
Feedly: get the news you need
feedly.com/i/welcome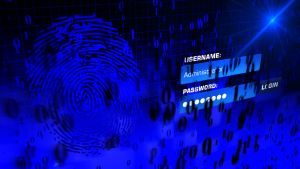 Over one million WordPress websites have been infected by a malware campaign called Balada Injector since 2017, according to cybersecurity firm GoDaddy's Sucuri. The attackers behind the campaign use all known and recently discovered vulnerabilities in WordPress themes and plugins to breach sites. They typically play out their attacks in waves once every few weeks,…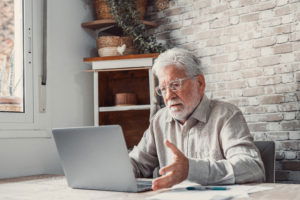 As a law firm marketing director, you understand the importance of SEO in driving traffic to your website and generating leads for your firm. However, convincing the partners of your law firm to invest in SEO can be a daunting task, particularly if they do not understand its benefits. Here are some tips on how…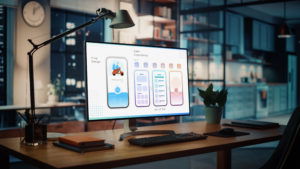 User experience, commonly referred to as UX, is an essential aspect of any marketing strategy, including law firm marketing. It encompasses everything that the user experiences while interacting with a product or service, including ease of use, accessibility, visual appeal, and overall satisfaction. The psychology behind user experience is a fascinating subject, and understanding it…