Five Ways Law Firms Can Endure in a Changing World
There is only one thing that is for certain and that is that things will always change, no matter how much you would like them to stay the same. Law firms are not immune to this, but hold off on calling a psychic just yet. There are a few things firms can do now to help transition into the future. Here are five tips for embracing change:
Lean In to New Technology
Even those who have fully embraced technology have room for improvement. There is no need to feel overwhelmed by everything you do not yet know. You can start small and still make significant gains in productivity. One way to do this is to try to learn about and master new features within the tech you already use. For example, you can put a signature block within the autocorrect function of Microsoft Word which will save you from typing your own name repeatedly. You can also use the Quick Parts function to save frequently used phrases for easy insertion into your documents.
Google can be especially helpful when you are doing this. Search for new ways to use what you have or, if you really want to explore new things, look up what is trending in tech. You are sure to learn something interesting and useful. If you feel hesitant to dive in, try to master new devices, programs and functions on weekends when there is less distraction.
Embrace Millennials
They really are not as scary as some would have you think. By some estimates, 75 percent of offices will consist of millennials sometime in the next ten years. You need to entice millennials, and their unique career considerations. One of the biggest things is their student loan debt, which is higher than that of other generations. Be ready to talk about salary or even offer student loan forgiveness to attract top millennial talent.
Get Into the "Gig Economy"
The gig economy is booming and with that comes new legal territory for you to help your clients navigate. In order to do that, you must become an expert on the new labor market. You should be well versed in what makes an employee and what makes an independent contractor and be sure to know how to make contracts, training and other processes reflect the difference for employers. You also must learn ways that the gig economy is changing worker protections.
With so many people enjoying the flexibility of independent work you are bound to encounter these types of cases soon.
Consider Your Options for E-Discovery
There are options for how e-discovery is conducted in a case, some more valuable, and expensive, than others. The overwhelming amount of information to render into what you need to take to court is a lot to deal with, but which method is best? It may help to consider this on a case-by-case basis so that an e-discovery budget is used most wisely. Again, it helps to be on top of new technology, such as Microsoft Office 365 which makes things like TAR easier to do in-house.
Always Tip Well
Although it seems like a small transaction, your interaction with the person delivering lunch to the office may be worth more than just the service you get next time. That delivery person who got less than expected after dropping off food, or the person who left a message but never got a call back, or anyone else could potentially vent their frustration with you and your business online. In turn, this could negatively affect your ratings on sites like Yelp, Facebook and Google. Potential clients are doing their research and your aggregate review score is often what they look at first. You absolutely must care about your impression on everyone. Be kind and tip well.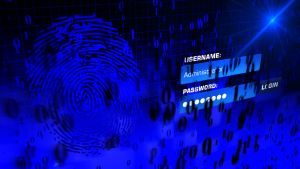 Over one million WordPress websites have been infected by a malware campaign called Balada Injector since 2017, according to cybersecurity firm GoDaddy's Sucuri. The attackers behind the campaign use all known and recently discovered vulnerabilities in WordPress themes and plugins to breach sites. They typically play out their attacks in waves once every few weeks,…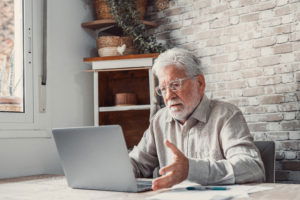 As a law firm marketing director, you understand the importance of SEO in driving traffic to your website and generating leads for your firm. However, convincing the partners of your law firm to invest in SEO can be a daunting task, particularly if they do not understand its benefits. Here are some tips on how…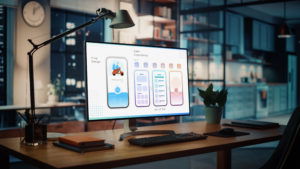 User experience, commonly referred to as UX, is an essential aspect of any marketing strategy, including law firm marketing. It encompasses everything that the user experiences while interacting with a product or service, including ease of use, accessibility, visual appeal, and overall satisfaction. The psychology behind user experience is a fascinating subject, and understanding it…