Four Common Bounce Rate Myths Debunked
Bounce rate is often misunderstood. Most website owners aspire to lower bounce rates. This may not always be the best strategy.
A bounce occurs when a user visits only one page on a website. The bounce rate is the number of bounces, or single-page sessions, divided by all sessions.
That is Google's official definition. A bounce is technically a session in which someone visits one page and takes only one action, or a single hit session. A single page visit may not always be recorded as a single hit session, which will be discussed in more detail below.
Bounce rate is calculated for individual pages and for the website as a whole. A high bounce rate seems bad, but is it? Here are four common myths about bounce rate, and a new way to approach it.
Myth 1: People who bounce are not interested in the page
If a visitor clicks on one of your pages, spends ten minutes reading it, writes down your phone number and calls you, this is a bounce. By almost any measure, it was a highly successful visit. However, that ten minutes is never recorded, and Google has no way of knowing the visit resulted in a conversion.
Visitors can spend a lot of time on a page and never trigger an event. Those visitors may be genuinely interested in your content, even though they bounce.

Myth 2: You should always try to lower bounce rate
This myth assumes that all bounces are bad. If a visit is counted as a bounce, Analytics records zero duration for that visit. In the example above, the ten minutes the visitor spent on your page would be recorded as zero. But that bounce was not a negative action. A visitor may come to one of your pages looking for a specific piece of information, like a phone number, address or information about a practice area. They find it and leave. Those bounces are not negative; the visitors found exactly what they wanted.
Some pages have naturally high bounce rates. If you are setting up targeted landing pages for pay-per click campaigns, for example, you may not want visitors leaving those pages. The whole page may be designed in a way to keep visitors on it, and therefore a high bounce rate is OK.
Other pages may act as gateway pages, specifically encouraging visitors to click through for additional information. A high bounce rate on these pages is generally bad, and in this case you would want to test methods for lowering the bounce rate.

Myth 3: Your bounce rate affects your rankings
Google has confirmed that it does not use Analytics data as a ranking factor. Since bounce rate data are only available if a website has Analytics installed, Google's algorithm does not take bounce rate into consideration.
It seems logical to say that a high bounce rate must equate to poor user experience, but the metric is more complicated than that. Some argue that Google says one thing and does another, and you will likely read articles that claim bounce rate affects rankings. According to Google, that claim is untrue.

Myth 4: Bounce rate is the same as exit rate
Google Analytics reveals two page abandonment statistics: bounce rate and exit rate. The exit rate is the percentage of time a page is the last page a user visits. A user may have viewed other pages, but the page in question is the one from which the user exited the site.
Exit rate can be instructive, perhaps more so than bounce rate. If your site contains a group of pages with consistently high exit rates, there may be a reason those pages are abandoned more often. You may want to perform an analysis of these pages to see how they could be improved, or whether they need to be eliminated.
You can control how bounce rate is calculated
You can see how people interact with your pages by enabling Event Tracking and defining events. An event gives Analytics something to see. Once a visitor performs a defined action, Analytics will record it. In this way, a single page visit may become a multi-action visit, and therefore no longer a bounce.
You can set events for a variety of user actions. You can trigger an event once a visitor scrolls past a certain element on a page, or presses play on a video. Or, you could set an event for an ebook download or form submission — even for a click on specific external link text.
Analytics allows you to customize events and the way they are recorded, giving you granular control over your bounce rate statistics. Taking this approach gives you valuable information about the features your visitors use, which they do not and how you can build high-performing pages.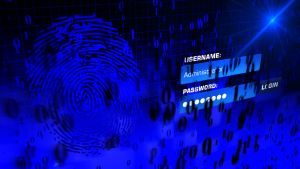 Over one million WordPress websites have been infected by a malware campaign called Balada Injector since 2017, according to cybersecurity firm GoDaddy's Sucuri. The attackers behind the campaign use all known and recently discovered vulnerabilities in WordPress themes and plugins to breach sites. They typically play out their attacks in waves once every few weeks,…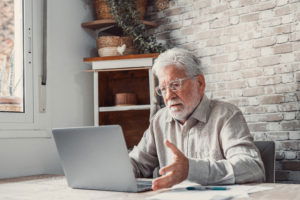 As a law firm marketing director, you understand the importance of SEO in driving traffic to your website and generating leads for your firm. However, convincing the partners of your law firm to invest in SEO can be a daunting task, particularly if they do not understand its benefits. Here are some tips on how…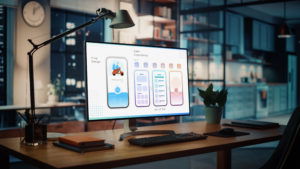 User experience, commonly referred to as UX, is an essential aspect of any marketing strategy, including law firm marketing. It encompasses everything that the user experiences while interacting with a product or service, including ease of use, accessibility, visual appeal, and overall satisfaction. The psychology behind user experience is a fascinating subject, and understanding it…