Four Tips for Creating Great Billboards
Can motorists pick your billboard out from all the other advertising noise? They should be able to.

A billboard can introduce your firm to potential clients while building brand recognition within your local market. Not everyone who sees your billboard will be in immediate need of legal services; however, for certain practice areas especially, establishing a foundational awareness of your firm can be very beneficial. When the need does arise, people are more likely to choose a familiar name or face, rather than confront the uncertainty of hiring someone they have never heard of.
For all of their potential benefits, billboards can be tricky animals. Billboards are physically large. They provide a lot of space for design and messaging. With all that space available, the temptation inevitably arises to fill it up. But in order for a billboard design to be effective, it must be simple — sparse even. One or two bold colors, one short headline, and maybe one image — with an emphasis on maybe — are all you can afford to use on this medium.
Should my firm use billboards? Billboards are not for every lawyer. If your firm offers specialized services that are not relevant to a wide range of people, then your advertising dollars will be better spend elsewhere. To take advantage of billboards, you should be able to easily make your pitch in one sentence or less.

Simplicity is a billboard's most important design element. The billboard's meaning, ideas and layout must all be easy to process. Poor readability or confusing wording will ruin a billboard. Too much text, the use of colors without enough contrast, unreadable fonts and distracting images can all cause your billboard to fade into the background noise.
Here are four ways you can avoid falling into advertising obscurity and produce billboards that work for your firm.
1. Choose your words wisely.
All good marketing copy should be simple and concise. And billboard copy has to be the simplest of all. Remember the number seven: seven seconds and seven words. After you have established an overall theme for your billboard, you will need to distill this theme to a point that you can express it in no more than six or seven words. Drivers cannot take in more than that in the seven seconds you have to get their attention.
A good rule of thumb for judging the readablility of your billboard is the "business card at arms length" test. The proportions of a business card held at arms length are approximately the same as a billboard on a highway. So, put your design on a 3.5" x 2" sheet of paper, hold it up and look at it. If it is not clear to you, it will not be clear on the road.
2. Say it with color.
One of the best ways to add visual interest and impact to your billboard is with strong, contrasting colors. Paired with a bold, easily readable headline, color may be the only graphic element necessary. Color can demand attention, elicit emotion and convey meaning. The colors that you use to represent your firm's brand should be reflective of your corporate philosophy. Billboards can be a great place to let these colors work for you.
3. Pick an obvious focal point.
If you decide to use an image on your billboard, then you will have to work a little harder to avoid visual clutter. In order to keep your copy and your picture from competing with each other, choose one focus, and make it obvious. Do you want people to see the image first, then move to the copy as a support element, or the other way around? Whichever focus you choose, exaggerate it. Make it obvious, or you risk loosing the clarity of your message.
4. Break out of the mold.
If your budget allows it, go over the top — or maybe out the side. Billboards that break the rectangular shape are instantly more memorable. Chick-fil-A has mastered this strategy with their series of billboards involving their famous three-dimensional cows. In 2011, Coca-Cola created a billboard made of live trees that it claimed helped absorb air pollution. This practice doesn't have to be limited to elaborate designs and big brands. Law firms can take advantage of this trick, too.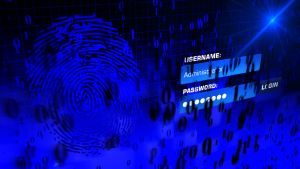 Over one million WordPress websites have been infected by a malware campaign called Balada Injector since 2017, according to cybersecurity firm GoDaddy's Sucuri. The attackers behind the campaign use all known and recently discovered vulnerabilities in WordPress themes and plugins to breach sites. They typically play out their attacks in waves once every few weeks,…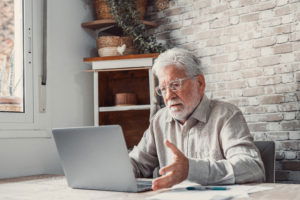 As a law firm marketing director, you understand the importance of SEO in driving traffic to your website and generating leads for your firm. However, convincing the partners of your law firm to invest in SEO can be a daunting task, particularly if they do not understand its benefits. Here are some tips on how…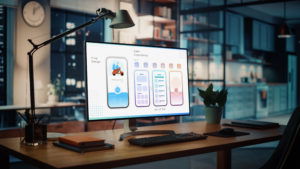 User experience, commonly referred to as UX, is an essential aspect of any marketing strategy, including law firm marketing. It encompasses everything that the user experiences while interacting with a product or service, including ease of use, accessibility, visual appeal, and overall satisfaction. The psychology behind user experience is a fascinating subject, and understanding it…