Future of Search: Chat With Clients through Local Search Results
Google is testing a new feature that incorporates live chat with businesses into local search results. With this added component, searchers would be able to use Google Hangouts to chat with a business they find through search directly through the search engine results page (SERP) itself. Although the feature is still experimental, it could have…
BY Alisha Corbitt STAFF CONTRIBUTOR
Google is testing a new feature that incorporates live chat with businesses into local search results. With this added component, searchers would be able to use Google Hangouts to chat with a business they find through search directly through the search engine results page (SERP) itself. Although the feature is still experimental, it could have significant implications for law firms.
This developing component is part of Google's push to improve local search results in general. When a search implies that the user is looking for a local business, the engine's algorithms produce locally-oriented results, including business-specific search results cards. Google's programming is becoming increasingly sophisticated, and the service already reliably identifies where users are located and when they want local search results. This automatic, ingrained part of Google search is very beneficial for businesses that rely on their local communities to operate.
How It Works
Subscriber Exclusive Content. Login or Subscribe For Unlimited Access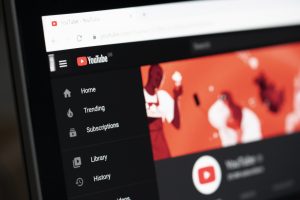 Have you wondered how videos get views? As you likely guessed, there is a process for YouTube's recommendation engine.
So many interesting stories can be told in the legal field that creating great videos may be easier than you suspect.