Get All the Advantages of a Brick and Mortar Office – Without Having to Be There
Want the latest in technology and office staffing without paying enormous bills to make it happen? We scoured the Internet and found some very attractive offerings to make your legal office life run more smoothly whether you choose to work from your office or remotely. You can have the advantages of an office without needing to actually be there.
If you are completely mobile and take your office with you wherever you go but perhaps you would like something a bit fancier, you can still have office perks, like a live receptionist. We found a service that will turn your mobile office into a mobile team. Ruby Receptionists will always be there to answer the phones, even if you are not. Their whole reason for being is to make you look great. People like talking to real people. No matter how many voice on hold messages you may have, or how pleasant they sound, they cannot do the job of a live assistant. That human voice on the other end of the line makes things brighter for your callers, and it can really take a load off your shoulders. Here is the feature that will get your attention: it is easy on the pocketbook and starts at $219 a month for a real, live virtual receptionist.
This is a bargain compared to the cost of hiring a full or part time assistant (and office space).
Ruby Receptionists is located in Portland, Oregon, and they are trained to handle customers with care and attention. Callers will not even know the person answering your phone is not physically located in your law office. It is worth checking out at www.callruby.com. We all know that lawyers are on the go for a good part of every day. There is just so much to do in so little time. It seems like there are never enough hours in the day, especially when factoring in the seemingly endless paperwork. We found an interesting service with a fast turnaround time to help you handle the busywork.
SpeakWrite is a voice to document transcription service. It is a very simple concept that prevents your from spending hours in front of computer doing it yourself. You simply dictate in whichever manner works the best for you: straight into the phone, using proprietary software on your computer or uploading using a digital dictation device. This will allow you to make better use of your limited time.
The turnaround time is usually less than three hours, and you can use this service 365 days of the year for $0.015 per word for legal transcription. This is a flat rate fee and there are no other costs to pay; no set up fees and no monthly charges. There are also no minimum purchases, and you have the opportunity to try one free test of their system.
They also offer template documents, address book and word lists and customized forms to ensure your documents are completed to your precise specifications. You pay as you go for what you need and have no office overhead. It might be just what you need to manage your documents.
Tracking hours is another critical task for any attorney. Very few minutes of the day go unused, particularly when you stop to think about all those phone calls, responding to emails or quick consults in the hallway at the court house. Time leaks away from you and when you get to the end of the day, you know you
spent more time doing work than you can accurately recall.
We discovered TimeClock online. It is an application that tracks billable hours while you are working, and even creates spreadsheets or invoices from the data you input. TimeClock is a versatile Android time tracker for anyone who bills out their time by the hour. And, you can try it for free for 30 days.
This easy to use application is user friendly, tracks even partial payments, creates logs for every invoice, offers PDF downloads to send to clients and you may customize the invoices using your law firm's logo. Handheld versatility is only a few clicks away.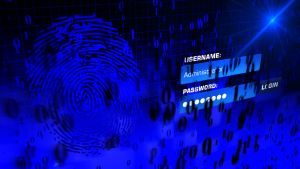 Over one million WordPress websites have been infected by a malware campaign called Balada Injector since 2017, according to cybersecurity firm GoDaddy's Sucuri. The attackers behind the campaign use all known and recently discovered vulnerabilities in WordPress themes and plugins to breach sites. They typically play out their attacks in waves once every few weeks,…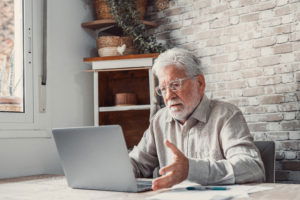 As a law firm marketing director, you understand the importance of SEO in driving traffic to your website and generating leads for your firm. However, convincing the partners of your law firm to invest in SEO can be a daunting task, particularly if they do not understand its benefits. Here are some tips on how…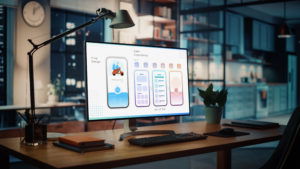 User experience, commonly referred to as UX, is an essential aspect of any marketing strategy, including law firm marketing. It encompasses everything that the user experiences while interacting with a product or service, including ease of use, accessibility, visual appeal, and overall satisfaction. The psychology behind user experience is a fascinating subject, and understanding it…