Get to Know the Statistics that Reveal How You Measure Up Online
KPIs, Goals, Conversion Tunnels, Bounce Rates, Time Spent on Site: if none of these terms ring a bell, then it's time to start understanding what they mean. They reveal how you can measure the success of your online marketing campaign.
In the world of Internet marketing, a successful campaign is measured on the goals you have created and how well or badly the Key Performance Indicators (KPIs) report.
Take, for example, a report based on Google Analytics. When you first look at the report, it can be very confusing. Initially, you see something called a Dashboard. Here on this dashboard, you see KPIs such as: Time Spent On Site, Bounce Rate, Conversions, etc. All of these KPIs give your firm important information about how well your website is doing and how your target demographics are responding to the layout, usability, design and content of your website, as well as its inner pages and any call to action links you may have such as "Follow Us On Twitter."
In addition, if you look to the left sidebar of this page, you will see other measurements such as Traffic Sources. The wealth of information available can be overwhelming. So what information is important, what information is tedious, and how do you know what to pay attention to? The answer comes from asking yourself a question: what are your goals?
For example, say you have a goal that was created by your Internet marketing team to increase traffic to a particular page of the website, the Contact Us page, by 10 to 15 percent within a period of three months. Based on this goal, it would be important to ask for a report that shows these KPIs:
Number of visits to your webpage
Number of visits to the Contact page
Search engine traffic sources – what terms were visitors using on Google to find these pages
Time spent on site
Bounce rate - how many people left your website without visiting the page
Conversion Tunnels - what your web visitors are doing before they finally reach your goal page. For example, they are viewing more info about the services you offer before they finally reach the Contact Us page.
Understanding these metrics is vital to your Internet marketing campaign. It shows you how well you are doing, how well your marketing team is doing and whether your money is well spent on the campaign.
Know your goals, understand data trends and know what KPIs you want to see on your business reports. That is how you measure success.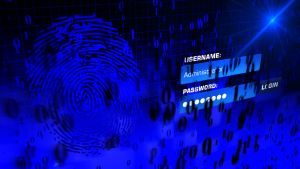 Over one million WordPress websites have been infected by a malware campaign called Balada Injector since 2017, according to cybersecurity firm GoDaddy's Sucuri. The attackers behind the campaign use all known and recently discovered vulnerabilities in WordPress themes and plugins to breach sites. They typically play out their attacks in waves once every few weeks,…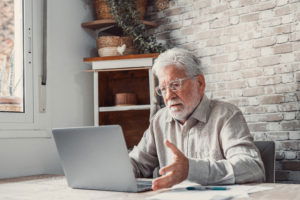 As a law firm marketing director, you understand the importance of SEO in driving traffic to your website and generating leads for your firm. However, convincing the partners of your law firm to invest in SEO can be a daunting task, particularly if they do not understand its benefits. Here are some tips on how…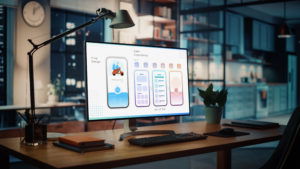 User experience, commonly referred to as UX, is an essential aspect of any marketing strategy, including law firm marketing. It encompasses everything that the user experiences while interacting with a product or service, including ease of use, accessibility, visual appeal, and overall satisfaction. The psychology behind user experience is a fascinating subject, and understanding it…