Getting Multiple Websites Listing in Google Places

Last month, I offered insight on how Google is forcing lawyers to have just one website by not allowing them to attach more than one URL to their Google Places profile. This causes a special challenge for lawyers who have multiple websites to focus on multiple, unrelated practice areas.
If you are a law firm, Google will let you create one profile for your law firm with one address, one phone number, and one URL. If you are a Denver attorney practicing personal injury and another lawyer in your office wants to practice business law, only one of those websites can get attached to your Google Places profile.
However, the only way you are going to see the top of page one on Google (for most major metro targeted terms) is to be listed in Google Places! This month, we will beat the system.
No Lawyer Left Behind – Google allows you to have one company profile per address and then its professionals (i.e. doctors and lawyers) can add individual Google Places profiles. So Smith & Jones can have a profile and then Tom Smith and Allison Jones can have individual profiles. If Tom Smith practices personal injury and Allison Jones practices divorce law, they can link their profile to the firm's divorce law website.
This strategy can be used for small law firms or nationwide practices with hundreds of attorneys.
Doing Business As – This one is a little more complicated but may improve conversion. Smith & Jones practices personal injury law in Denver, Colorado. Their website is primarily focused on personal injury and their Google Places profile points to personal injury. But Ms. Jones really wants to push the family law practice to the next level and does not want her family law practice to get co-branded with personal injury.
First, you should check with your state Bar Association's advertising guidelines regarding use of fictitious names. Second, Ms. Jones can file for a name like Smith & Jones doing business as "The Family Law Center of Denver". Third, she can go to a service like Kall8.com and buy a local phone number that forwards to the main office line of Smith & Jones (less than $10/month).
Since "The Family Law Center of Denver" is now its own business, it qualifies for a new Google Places profile. When using this method, be sure to add a letter or number to the office suite to differentiate it from the main firm's address. A profile can look something like this:
The Family Law Center of Denver
123 Legal Ave.
Suite 200-B
Denver, CO
(###) - ### - #### (forwards to office).
The two websites are now be optimized and marketed without conflicting with the other brand but continue operating in the Smith & Jones law firm.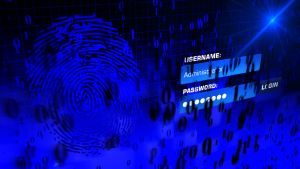 Over one million WordPress websites have been infected by a malware campaign called Balada Injector since 2017, according to cybersecurity firm GoDaddy's Sucuri. The attackers behind the campaign use all known and recently discovered vulnerabilities in WordPress themes and plugins to breach sites. They typically play out their attacks in waves once every few weeks,…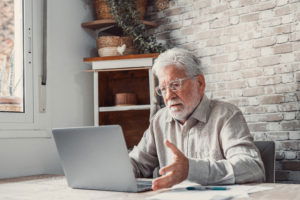 As a law firm marketing director, you understand the importance of SEO in driving traffic to your website and generating leads for your firm. However, convincing the partners of your law firm to invest in SEO can be a daunting task, particularly if they do not understand its benefits. Here are some tips on how…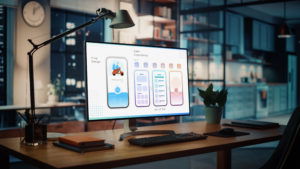 User experience, commonly referred to as UX, is an essential aspect of any marketing strategy, including law firm marketing. It encompasses everything that the user experiences while interacting with a product or service, including ease of use, accessibility, visual appeal, and overall satisfaction. The psychology behind user experience is a fascinating subject, and understanding it…