Go Paperless, Accept Credit Cards via Smartphone and Get Documents Signed Digitally
Yes, going green in your law office is possible with today's modern technology, and it saves money too.
How do you do that? We've searched the Internet for the latest technologies to help you run a smarter, greener, and even more efficient law office. It is possible to convert to a paperless office when you utilize such tools as LawPay, RightSignature and the Fujitsu Scansnap S1100.
LawPay, the latest in pro solutions for lawyers, allows you to properly separate client funds in compliance with all American Bar Association and state bar rules. There is no mixing of earned and unearned fees. Instant cash transactions mean you get hired faster and can go to work instantly. With this system, your cash flow increases, accounting becomes easier, and billing and collections are virtually a thing of the past. It does not matter how large or small your law firm is, LawPay can meet your demands.
Here's a quick peek at how this works. LawPay credits prepayments, retainers and/or unearned fees to a trust account and credits earned fees directly to the office operation's account, usually within 48 hours or less. Any processing fees are taken out at month's end from the operating account. The easy and straightforward system is a plus for attorneys who are now able to accept credit or debit cards through the Internet, by phone, mail, fax or in person.
RightSignature makes sending a document for signature easier than sending an email. It just takes three steps, no downloading and no fussing with plug-ins. Select your document, upload it, designate who gets it, fill in the subject line, and send. It is just that easy. Whether you need a contract signed, a non-disclosure agreement, a lease form, or court document, this program is fast and efficient. It also provides secure delivery and binding electronic signatures. They say it takes about 60 seconds to set up too and has 256-bit SSL encryption.
If you want to save time, reduce office costs and provide superior customer service, RightSignature may be the program for you. It is flexible, offers you the ability to customize your emails, and allows clients to sign online with their mouse, by fax, on their iPhone or iPad. It does not get any easier than that, not to mention you can enable clients to sign documents while they or you are on the road thanks to a free app. As a plus, it is compatible with Android, BlackBerry, iPhone and iPad devices.
While going paperless is a good goal, this likely will not mean the complete lack of using paper. However, using paper does not have to be a backbreaking endeavor any more. In fact, if you use the Fujitsu Scansnap S1100, it takes seven seconds to scan a page. There's more - it weighs in at less than a pound and can tackle paper as long as 34 inches, all on the go.
Another serious benefit with this lightweight scanner is that it does more than just paper. It handles business cards, receipts, and full size documents lightening quick thanks to the continuous feed detection. In other words, no matter what you need it for, it is there for you to help organize your documents. The only accessory you need is a USB cable, which is included, and it can be used with a Mac or PC.
What can it do? You can scan to the cloud, a mobile device, send to a program such as Word or Excel, print or email it, and organize documents by folders. It is highly flexible, easy to use and carry with you, and gives you what you want, on demand. That is an attractive benefit for a busy lawyer.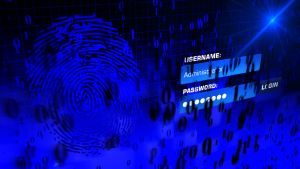 Over one million WordPress websites have been infected by a malware campaign called Balada Injector since 2017, according to cybersecurity firm GoDaddy's Sucuri. The attackers behind the campaign use all known and recently discovered vulnerabilities in WordPress themes and plugins to breach sites. They typically play out their attacks in waves once every few weeks,…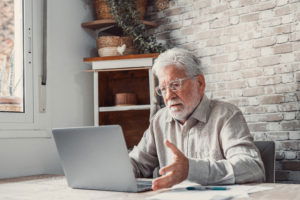 As a law firm marketing director, you understand the importance of SEO in driving traffic to your website and generating leads for your firm. However, convincing the partners of your law firm to invest in SEO can be a daunting task, particularly if they do not understand its benefits. Here are some tips on how…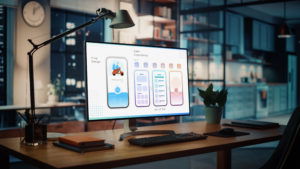 User experience, commonly referred to as UX, is an essential aspect of any marketing strategy, including law firm marketing. It encompasses everything that the user experiences while interacting with a product or service, including ease of use, accessibility, visual appeal, and overall satisfaction. The psychology behind user experience is a fascinating subject, and understanding it…