Google Core Algorithm Update, Part One
The long-awaited Google Update is here. Part one of the update has been rolling out. Part two is kicking off in early July. Let us look at what is going on behind the scenes.
Talk about the Google algorithm update started last winter. The update was going to (and is) related to page experience, security, stability and speed/load time.
Originally the algorithm update was scheduled for May 2021 but was postponed. The mobile experience update was to roll out in mid-June and desktop in July.
So now the page experiences core algorithm is underway, it is time for your law firm to take a close and critical look at what the new algorithm requires. Here are the key points to know.
According to Google, there should not be any earthquake shifts in organic traffic due to this change. The reason is Google is rolling out this update from June 2021 to August 2021, and not all at once.
Despite initial reassurances that there is not likely to be too many shifts in ranking, Google's Martin Spilt suggested some website owners may see "substantial shifts."
The reason some businesses may see a more significant shift is going to be due to context, niche and industry. Additionally, the new page ranking factors are designed to be tie-breakers. According to Spilt, "It's a lightweight ranking signal. If all else is equal between two sites, meeting the requirements for the Page Experience update would give one site an edge over another."
Without further information, this lightweight ranking and tie-breaking technology can be confusing. Although the current rollout is aimed at mobile, the desktop update is close on its heels.
What To Know About Your Mobile Law Firm Website
Take a look at this graphic to see what will affect your law firm's mobile experience.
Law firms need to focus on two key areas:
• Mobile page experience: The update affects the mobile experience first, so now is the time to fix it.
• Overall website speed: Page speed is critical and can kill rankings. Keep a close eye on Google's Search Console page performance report. If there are rumblings of change, this is where you are going to see them first.
Finally, remember that content is king. There is no replacement for outstanding and memorable content on your site. It does not matter much how fast your site loads if you have poor content. Remember that websites with clear, relevant answers and content are going to rank better.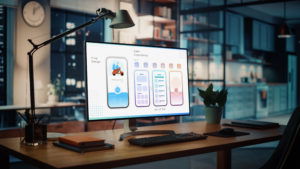 User experience, commonly referred to as UX, is an essential aspect of any marketing strategy, including law firm marketing. It encompasses everything that the user experiences while interacting with a product or service, including ease of use, accessibility, visual appeal, and overall satisfaction. The psychology behind user experience is a fascinating subject, and understanding it…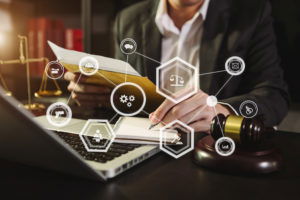 With each New Year, businesses and law firms alike look for ways to improve their practice. We wanted to know what some of the nation's top law firms were working on for 2023… so we asked them! Here's what law firms are doing to build bigger (and better) law firms in 2023.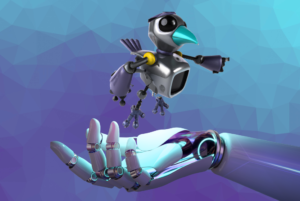 OpenAI's ChatGPT bot has been generating a lot of buzz. But can it generate unique content, over, and over, and over again? To find out, we created a fictional character named Larry, the Hairy Canary and asked ChatGPT to write a poem… and then another poem. And then another. Over the course of our tests…