Google+ Jumps Into the Video Conferencing Mix with Hangouts

With the popularity of web conferencing via tools such as Apple FaceTime or Skype video calls, the burgeoning Google+ social network has decided to join the mix with a video conferencing app called Google Hangouts.
Unlike the other video conferencing tools, Google Hangouts allows users on Google+ to all come together in what is called a virtual hangout. Below are some of the benefits of Hangouts versus other conferencing software like Skype.
Benefits of Google Hangouts

Google+ is free and can be joined by anyone who has a Gmail account. Anyone with a computer and the ability to accept an invitation can join meetings. Compared to Skype, where you are asked to pay for and download their service software, and Apple FaceTime, which requires an Apple device, Google Hangouts is considerably less limiting.
The video quality of Google Hangouts is high and remains so regardless of how many people join the conversation.
Google Hangouts is experimenting with smart zoom. When anyone is talking on the video, Google Hangouts will automatically zoom in on that person's face so the rest of the members can see what participant is talking.
YouTube videos as well as documents and other materials on screen can be shared with the entire group without disrupting the structure of the meeting. In addition, there are apps to allow other file types to be shared.
Meetings can be hosted with personal circles in Google+.
Even with these benefits, there are bound to be some negatives.

Not everyone has a Gmail address.
While the video quality may not decrease depending how many join the conversation, Google Hangout unfortunately restricts the number of people who can join a Hangout to 10.
The zoom-in on the speaker feature works extremely well, but in a common case that two or more people are talking at once, Google Hangouts has a hard time deciding whose voice is more important, so a battle of zoom-ins occurs.
YouTube video sharing is not synced across the users, so one person will see the video at a different point than others.
If there are more than 25 people in a circle, Google Hangouts will not send out chat notifications or meeting invitations to anyone in the circle.
Google+ is slowly becoming a widely used social network for companies and individuals. Some prefer its easy to use interface, some prefer the ease with which you can add friends to circles and share certain information with those circles, while others prefer the way Google+ handles looking for news, finding people to follow and local searches. The success of Google+ cannot be ignored, nor should its video conferencing app. It is another great way to stay connected and share information.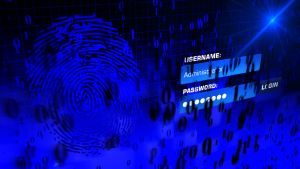 Over one million WordPress websites have been infected by a malware campaign called Balada Injector since 2017, according to cybersecurity firm GoDaddy's Sucuri. The attackers behind the campaign use all known and recently discovered vulnerabilities in WordPress themes and plugins to breach sites. They typically play out their attacks in waves once every few weeks,…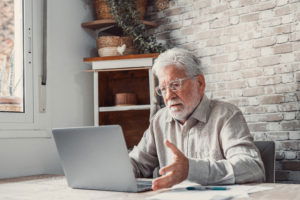 As a law firm marketing director, you understand the importance of SEO in driving traffic to your website and generating leads for your firm. However, convincing the partners of your law firm to invest in SEO can be a daunting task, particularly if they do not understand its benefits. Here are some tips on how…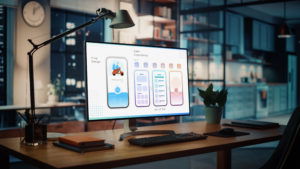 User experience, commonly referred to as UX, is an essential aspect of any marketing strategy, including law firm marketing. It encompasses everything that the user experiences while interacting with a product or service, including ease of use, accessibility, visual appeal, and overall satisfaction. The psychology behind user experience is a fascinating subject, and understanding it…