Google's Latest Outbound Link Penalty, Devaluing of Media Sites, and How it Affects Your Law Firm's Website
Even if your website was not directly issued a manual action for outbound links, it may feel the aftershocks of Google's two most recent events.
Mass Outbound Link Penalties
Since 2013, Google has been issuing outbound link penalties to websites that are violating their webmaster guidelines. With an outbound link penalty, a website that was selling links would get a notice that their site was devalued and would have to go through the reconsideration process to recover their reputation.
While Google has been sending such notices for three years, over the weekend of April 8, 2016, they sent out mass manual actions to webmasters stating the following:
"Google has detected a pattern of links from your site to other sites that is either unnatural or irrelevant. This pattern attempts to artificially boost other sites' ranking in Google Search results. Such unnatural ranking would cause search results to show preference for results not relevant to the user's actual query. It also violates Google Webmaster Guidelines. Therefore, we are discounting the trust in links on your site. This manual spam action has been applied to [EXAMPLE.COM]. To fix this, remove the unnatural links on your site and file a reconsideration request. After we determine that you have complied with our guidelines, we will remove this manual action."
This is a little different than the outbound penalties of three years ago. With this action, Google is looking at the structure and purpose of the outbound link. For example, did someone link to "Smith & Smith" because of a case they're handling, or did they link to "Smith & Smith Boston Personal Injury Lawyers" because the website is trying to boost their rankings? Even if no currency was exchanged, the site with the outbound link to "Smith & Smith Boston Personal Injury Lawyers" could still be subject to a penalty.
For many websites, the simplest solution is to add a nofollow tag to all of their outbound links. Many popular content management systems have plugins and add-ons that can change all outbound links to nofollow links instantly. This allows the site to quickly submit a reconsideration request to have the manual action lifted from their site.
Example No Follow Tag: <a href="http://lawexample.com" rel="nofollow">Awesome Website!</a>
Devaluing Media Sites
The week following the mass outbound link penalties, many media sites started to see dramatic drops in their search visibility. Searchmetrics reported that The Atlantic lost 79 percent of their visibility. Apple lost 69 percent of their visibility as many of their iTunes pages were bumped to the second and third page of search results. Nobody was spared. Vanity Fair, New York Times, Washington Post, Rolling Stone, Wired, Mother Jones and the Economist were among the vastly devalued.
Google seemed to target articles that used brand or generic keywords. Older articles were also devalued.
How Does it Affect Your Website?
Since we are in an election year, let's think of search engine rankings as a political campaign. You are running for a seat on the U.S. Senate. This will represent your website.
Playing the role of high quality inbound linking websites, we have:
Governor Martin Gordon
Scientist Sally Storm
Economist Jean Edwards
After a lot of campaigning, Governor Gordon, Scientist Storm and Economist Edwards have endorsed your candidacy (linked to your site). Your campaign's message (web content) has helped a lot but the endorsements of these highly respected and popular figures are boosting your poll ratings (search engine rankings).
Economist Edwards has political aspirations of his own and he's just been notified that his over-the-top support of your candidacy may hurt his own campaign (manual action from Google). While Edwards wanted to help your campaign, he has his own reputation to protect so he revokes his endorsement (nofollow tag added to link).
Your campaign takes a little hit but you're OK.
Governor Gordon has just seen his approval ratings (the media sites) plummet by 70 percent. He hasn't revoked his endorsement but with his growing unpopularity, that endorsement is meaningless.
Fortunately, Scientist Storm is still committed to you and is scandal free (your remaining link portfolio). Your poll numbers may have retreated but you haven't hit rock bottom.
What Can You Do?
As the analogy points out, your website didn't do anything unethical but you are taking a hit because the websites that were linking to you have either severed ties or lost value. Essentially, you're being judged for the actions of others. Unlike politics, a Google update affects everybody. You and your competitors.
But some of your competitors may be getting their endorsements from less affected sites or vice versa. Whether you have received a little upward bump or a slight retreat, here is what you can do:
Evaluate Your Content: Is there something creative you can do to make your firm stand out? Create a presentation, release a detailed guide that relates to your areas of practice; think about what your clients are not getting from your competitors and deliver it.
Review Your Competitors: If you have seen some new faces on the first page of results, you should investigate. How long is their content? Is it over optimized, lightly optimized, do they have any special features? If the site looks like it has no business being on the first page, it probably won't stay for long.
Don't Look for Shortcuts: When you see a major shift in rankings, your first reaction may be "I have to fix it right now!" However, search engine rankings are very similar to the stock market. They rise and fall on a regular basis. What matters is that you maintain an upward trend so the falls don't fall so low and the highs have more staying power.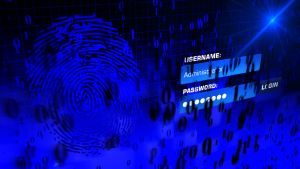 Over one million WordPress websites have been infected by a malware campaign called Balada Injector since 2017, according to cybersecurity firm GoDaddy's Sucuri. The attackers behind the campaign use all known and recently discovered vulnerabilities in WordPress themes and plugins to breach sites. They typically play out their attacks in waves once every few weeks,…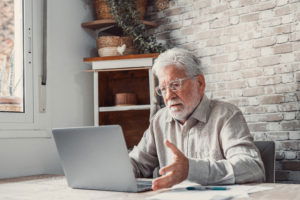 As a law firm marketing director, you understand the importance of SEO in driving traffic to your website and generating leads for your firm. However, convincing the partners of your law firm to invest in SEO can be a daunting task, particularly if they do not understand its benefits. Here are some tips on how…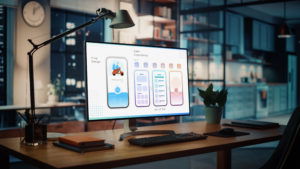 User experience, commonly referred to as UX, is an essential aspect of any marketing strategy, including law firm marketing. It encompasses everything that the user experiences while interacting with a product or service, including ease of use, accessibility, visual appeal, and overall satisfaction. The psychology behind user experience is a fascinating subject, and understanding it…