Google's Panda 4.0 Update: What Happened, What It Means and What to Do About It
Google is getting better at ranking low-quality websites lower on every search results page. This is great news for law firms that place a high value on maintaining an informative, up-to-date, well-designed website. The latest changes to Google's algorithm also mark a good occasion for firms to perform a complete review to make sure that older, low-quality content is not dragging them down in search results.
What Happened
In May, Google rolled out its Panda 4.0 update. Google Panda is a filter, first released in February 2011, that the search engine uses to keep low-quality websites and spam out of top search results. Over the past few years, Panda has been updated numerous times and has effectively become part of Google's main algorithm. Minor, continuous changes have been made to Panda, but version 4.0 is a significant update, reportedly affecting 7.5 percent of English-language search queries. Legal services sites were not greatly affected by the change, but law firms should treat the update as an opportunity to stay ahead of the curve and make sure their websites are performing well.
Another recent development is the leak of Google's internal document used to train employees who rate the quality of websites and search results. These human raters help test algorithm changes – like those in Panda – that filter out spammy results. Law firm websites are in a category that Google calls "your money or your life" sites: those with information that could affect readers' personal health, financial well-being or other vital interests. Google instructs its raters to hold these sites to much higher page quality rating standards than others.
What It Means
Both of these new developments reveal details about what causes Google to reward and punish certain websites in its search rankings. The news does not signify a new direction, but a further honing of the search engine's techniques. Google rose to dominate the market for online search on the strength of its algorithm, which usually produces superior results. Other search engines have followed suit, in an attempt to give users the high-quality content they are looking for when they enter a search query. However, the top of a search results page is a valuable position, and unethical marketers put a lot of energy into figuring out an easy way to get there.
Google has been fighting a long war against spam marketers who attempt to move up in the search rankings by filling a large number of webpages with bogus links, keywords and boilerplate language, rather than high-quality content. Google is winning that war, which is bad news for spammers and good for the public. It is also good news for law firms that have focused on providing well-written, well-designed online content. However, every good website can be better, and smart lawyers and law firm marketers will use this opportunity to review the quality of their online content.
What to Do About It, Step One: Analyze the Data
The first thing that every law firm should do is analyze its website data. This is actually something that should be done on a regular basis in any case, to check whether the website is performing as expected. However, now it is especially important to see whether the Panda 4.0 update seems to have had any effect on the website's performance in search rankings. Law firm websites that have maintained fresh, unique and useful content will likely not see much of an effect from the change, but firms may find that subpages with older or thinner content have caused a drop in their rankings.
Tools like Google Analytics are very useful for checking the performance of the website as a whole and of individual pages. Data on average session lengths, pages per session and bounce rates are indicators of how engaged users are with the site, which can be a crucial factor in converting users into clients.
One of the great advantages of online marketing is the accessibility of detailed data. Unlike with other forms of advertising, a firm can easily see exactly how many people viewed each message and what they did next. The data may tell a firm something about the site or a particular page that is not immediately obvious. If two relatively similar subpages have high entrance rates but substantially different bounce rates or exit rates, that means that one page leads users to other parts of the website, while the other page ends up being the last page users tend to visit. A high exit or bounce rate is not by itself a bad thing. In some cases, users simply ended the session because they found the information they were looking for. However, a high exit or bounce rate combined with a brief average time on the page means something is wrong. It is time to take a closer look.
What to Do About It, Step Two: Look at What Works and What Does Not
Beyond crunching the numbers, it is important to look at important subpages with fresh eyes, to judge whether the content and design are delivering the intended message. A firm's potential clients will be asking, perhaps unconsciously, the same questions that Google's raters are trained to ask about a website:
Does this site convey expertise, authoritativeness and trustworthiness?
Is the content professionally written, and does it provide useful information, not just marketing fluff?
Is the design uncluttered and user-friendly?
Does the site appear to be well-maintained, with recent news and up-to-date information?
A law firm should attempt to see its website as a first-time user would see it. First impressions matter. The firm's site should convey a message of authoritative professionalism while maintaining an open, welcoming tone. The navigation paths of the site should be so intuitive as to be nearly undetectable. Never should users wonder where to find what they are looking for.
In addition, the design and editorial tone should be consistent across the entire site. Articles written by the firm's attorneys should be published in a consistent format. The firm's practice areas should be proportionally represented by information on the site. When reviewing a law firm's website, one should put oneself in the mind of a person with a particular legal issue that the firm handles. Would that user be able to quickly find up-to-the-minute, detailed information on the firm's website? If not, changes need to be made.
In evaluating how to improve a website, it is important to know whether the problem is in the big picture or in the details. If the site's basic structure and navigation are antiquated and unnecessarily complicated, then a complete redesign may be in order. However, most modern websites are structured in such a way that thematic design changes can be made relatively easily. If the design is clean and the navigation is intuitive, then the focus should be on content.
What to Do About It, Step Three: Update and Rewrite Content
Whether or not a complete design revamp is in order, at a certain point a firm must focus on making sure that the site's content is fresh, unique, professional and up-to-date. Outdated information, dead links, typos and bad writing will indicate to users and to search engines that the website's quality is not the highest.
Firms may wish to eliminate some particularly low-performing pages, but more often, the solution will be to rewrite the content to suit a few important guidelines:
The content must be useful. Bland marketing fluff is ineffective and accomplishes nothing for the user, whereas substantive answers to frequently asked questions draw readers in while sending them the message that this firm has the expertise they are looking for.
The content must be unique. It should not be repeated elsewhere on the internet; even if it is reprinted with permission, it is no longer unique, which affects search rankings. Further, the language should not be boilerplate that is repeated with only minor changes elsewhere on the firm's website. Each different practice area must have its own unique content.
Finally, it is no longer enough for content to merely be technically unique and useful. It must add actual value that is not found elsewhere. This is true with regard to both users and search engines. There are many legal topics that are covered by hundreds of law firm websites -- not with the exact same words, but in the exact same way. To stand out from the crowd, it is necessary to do something different, whether by incorporating a story about a case the firm won, a quote from one of the firm's attorneys, or meaningful facts and statistics.
Users are looking for more information, and they should find detailed facts about situations similar to their own, not generalities. Vague promises and a "call now" message will lead many users to simply move on to the next firm's website, where their questions are answered with greater specificity.
In the crucial "your money or your life" areas like legal services, both search engines and potential clients hold websites to the highest possible standards. Just as law firms' real-world reputations depend on the quality of the services they deliver to their clients, their online search rankings depend on the quality of the content that their websites provide.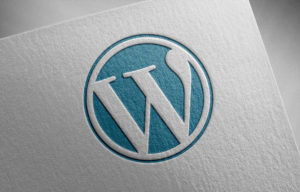 Are you looking to maximize your law firm's website's potential? You're in the right place. WordPress offers a wealth of plugins that can improve your website's functionality, from search engine optimization to online event scheduling. Here are five must-have plugins for law firms: Gravity Forms – Communication is key when it comes to your law…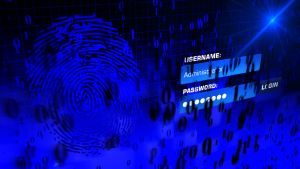 Over one million WordPress websites have been infected by a malware campaign called Balada Injector since 2017, according to cybersecurity firm GoDaddy's Sucuri. The attackers behind the campaign use all known and recently discovered vulnerabilities in WordPress themes and plugins to breach sites. They typically play out their attacks in waves once every few weeks,…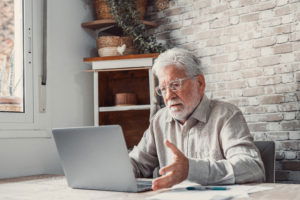 As a law firm marketing director, you understand the importance of SEO in driving traffic to your website and generating leads for your firm. However, convincing the partners of your law firm to invest in SEO can be a daunting task, particularly if they do not understand its benefits. Here are some tips on how…