Hardware Tools for Mobile Lawyers
What do you do when you are out of the office with documents that need to be somewhere fast?
Working while mobile can require more than just apps – the right hardware is a necessity, too. Life in the mobile fast lane is much easier now, thanks to the creativity of several technology developers. They've released a number of devices to the market that can make your mobile moments more productive. Here is a quick look at three ways to communicate clearly, effectively and rapidly: LiveScribe Echo Smartpen; TruGlide Tablet Styli/Stylus; and the Xerox Mobile Scanner.
LiveScribe Echo Smartpen
More than one million people use this smartpen, which digitizes audio and handwritten notes. Best of all, it is wireless, so it goes where you go and performs when you need it. And the best thing? You can write a note and, with no syncing or docking, you can almost instantly review what you wrote via the cloud on your mobile devices.
LiveScribe has a high-speed infrared camera, capable of capturing 70 frames/second and a sensitive mic that captures your notes and time-linked audio files with up to 8 GB of storage (more storage is available, but it does increase the cost of the pen). Here is the major selling point of this smartpen: It has proprietary stationery with buttons that can be used in combination with the pen's OLED (organic light-emitting diode) display. You just choose a local WiFi network, provide your password and sync your files directly to Evernote, Google Docs and other cloud services. And that's it. The rest is automatically organized, right down to making your material searchable according to your handwriting (so try not to scribble).
The audio function of this pen is quite interesting; you can play audio back on the pen or export it. The text/audio combination is called a "pencast," and you may play it on your computer or the pen, which is helpful for on-the-run lawyers who want to brainstorm a tough case or a discovery. You can even share your pencasts online and take advantage of the rapidly growing app library. With Livescribe Connect, you can upload pencasts from just about anywhere.
Two things to be aware of with this pen: it requires specially printed notepaper; and the tip of the pen, or stylus, is a basic replaceable ballpoint.
TruGlide Tablet Styli/Stylus
This smartpen actually does double-duty as a stylus and regular ballpoint pen. It has a very smooth and responsive tip, which many users appreciate, and three different versions: the mini; the basic; and the Duo (pen and stylus combo). If you do not like the rubber-type tip on most other smartpens, you may enjoy this pen's microfiber tip; it is like skating on clear, smooth ice. One complaint has been that with the cap on, it is a bit awkward to handle and balance. The solution? Remove the cap.
The stylus has a different feature that users seem to appreciate: a double-ended design. This is what allows it to function as a chameleon, switching between stylus and regular pen. The stylus seems to work best with iPads, but does have what is referred to as a "capacitive tip," allowing it to work with any device with a similar screen, including Android tablets.
The distinguishing feature of this stylus is that conductive microfiber tip, as opposed to a squelchy, Jello-like rubber tip. The microfiber allows you to use less pressure to make sure your strokes register.
Xerox Mobile Scanner
Xerox has managed to produce a mobile scanner with very few downsides, which is quite an achievement in the scanner field. The one con users report is that you need to make sure to scan business cards in the right file format or they will not get read. But once you have scanned one or two, the process becomes easy. What you will like about this scanner is its portability, as it is battery powered, and its ability to scan without needing a computer. It also includes an Eye-Fi card that transfers your scans to a computer or smartphone when one is available.
The main selling point of this product is that Eye-Fi car; it autoscans and sends the files to your Android and iOS phone, or to a tablet via WiFi. This is ideal for working in the corridors of courthouses or during the discovery process. It also has support for JPG files and PDFs. While the addition of the Eye-Fi is a bit more expensive, attorneys may like the ability to take it and go anywhere. This stand-alone product is perfect for a busy lawyer who is on the run most of the day.
To begin setting up this device, you will simply need to charge the battery. From there, you can choose to scan via standard SD card, use a USB drive or USB cable to connect to your desktop, or use the Eye-Fi card. If using the Eye-Fi, be sure to pay attention to how you set up the card. The process is not as simple as it could be, and you may need some patience to work through the process.
One other downside to this scanner is its size: 2 x 11.7 by 2.7 inches, weighing in at 1.5 pounds. It does have its own carrying case, but some attorneys may not want to carry one more thing to court. This is a personal choice, depending on your flexibility and time constraints. Overall, attorneys may like this device to get documents scanned quickly and without too much fuss.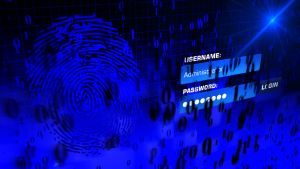 Over one million WordPress websites have been infected by a malware campaign called Balada Injector since 2017, according to cybersecurity firm GoDaddy's Sucuri. The attackers behind the campaign use all known and recently discovered vulnerabilities in WordPress themes and plugins to breach sites. They typically play out their attacks in waves once every few weeks,…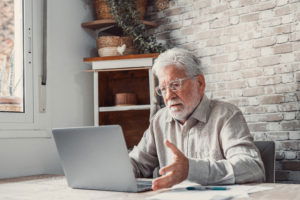 As a law firm marketing director, you understand the importance of SEO in driving traffic to your website and generating leads for your firm. However, convincing the partners of your law firm to invest in SEO can be a daunting task, particularly if they do not understand its benefits. Here are some tips on how…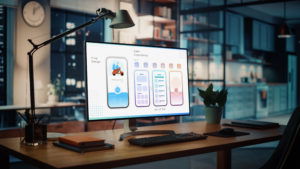 User experience, commonly referred to as UX, is an essential aspect of any marketing strategy, including law firm marketing. It encompasses everything that the user experiences while interacting with a product or service, including ease of use, accessibility, visual appeal, and overall satisfaction. The psychology behind user experience is a fascinating subject, and understanding it…